Did you know...October is Farm to School Month? We did, but we are too excited to wait until then to tell you about it!
This is the start of our 6th year of Farm to School produce. We are proud to be serving locally produced foods to our students at C-I! Through Sprout MN and a grant this year, we are able to supplement our purchases and support our local farmers.
A little bit about Sprout MN. Sprout MN is a local food hub that utilizes produce from over 40 different farmers around Minnesota. The produce from these farmers are used in schools and restaurants across the state.
We want to take a moment and thank all of our Sprout Producers that we have used:
Marquette Honey Farms- Little Falls
Ray's Wild Rice- Brainerd
Raising a Farmer- Brenda Rudolph, Little Falls
Smude Farms- Pierz
The Farm on St. Mathias- Brainerd
Martha Lambright- Eagle Bend
Twin Eagle- Eagle Bend
Eagle Valley Greenhouse- Clarissa
Barry's Cherries- Staples
Joseph Kauffman- Clarissa
Kleinschmidt Farms- Staples
THANK YOU to all of our producers! We are so thankful for all of you!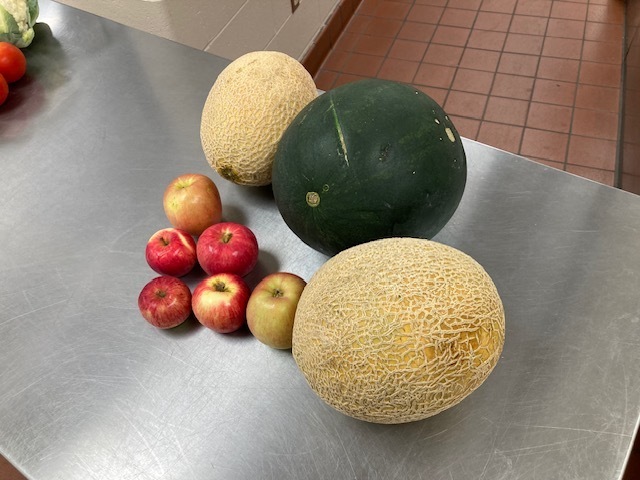 Pictured: Watermelon, cantaloupe, State Fair Variety apples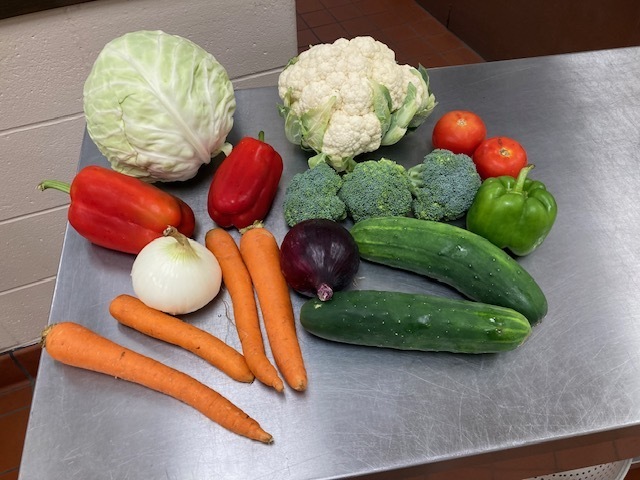 Pictured: cabbage, cauliflower, tomatoes, red pepper, broccoli, green peppers, carrots, yellow onion, purple onion, cucumbers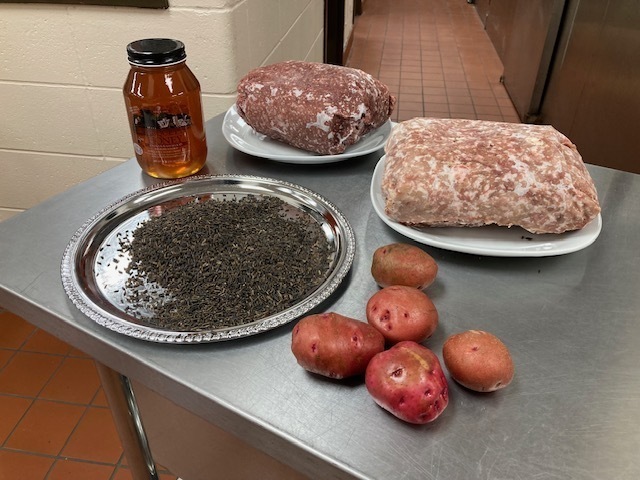 Pictured: Honey, ground beef, ground pork, wild rice, potatoes