4th graders ended their year with a fun field trip to Camp Confidence Learning Center! They got to enjoy the petting zoo, zipline, slides, the glass-bottom boat and the BIG Adirondack chair. Thanks for hosting our 4th graders!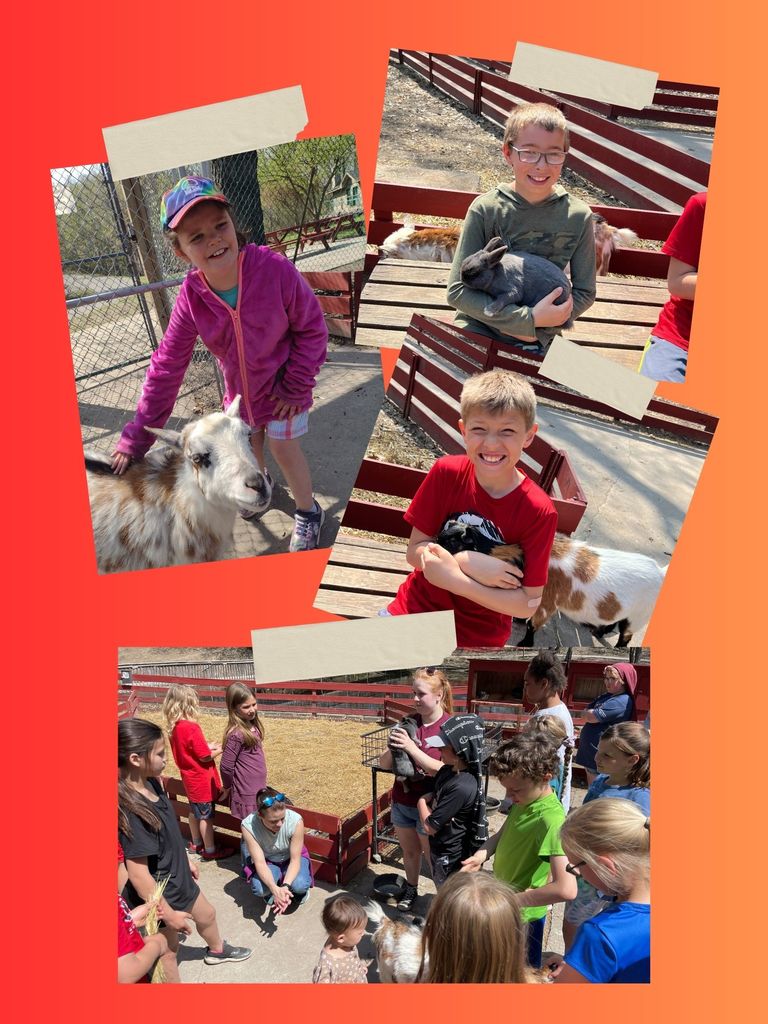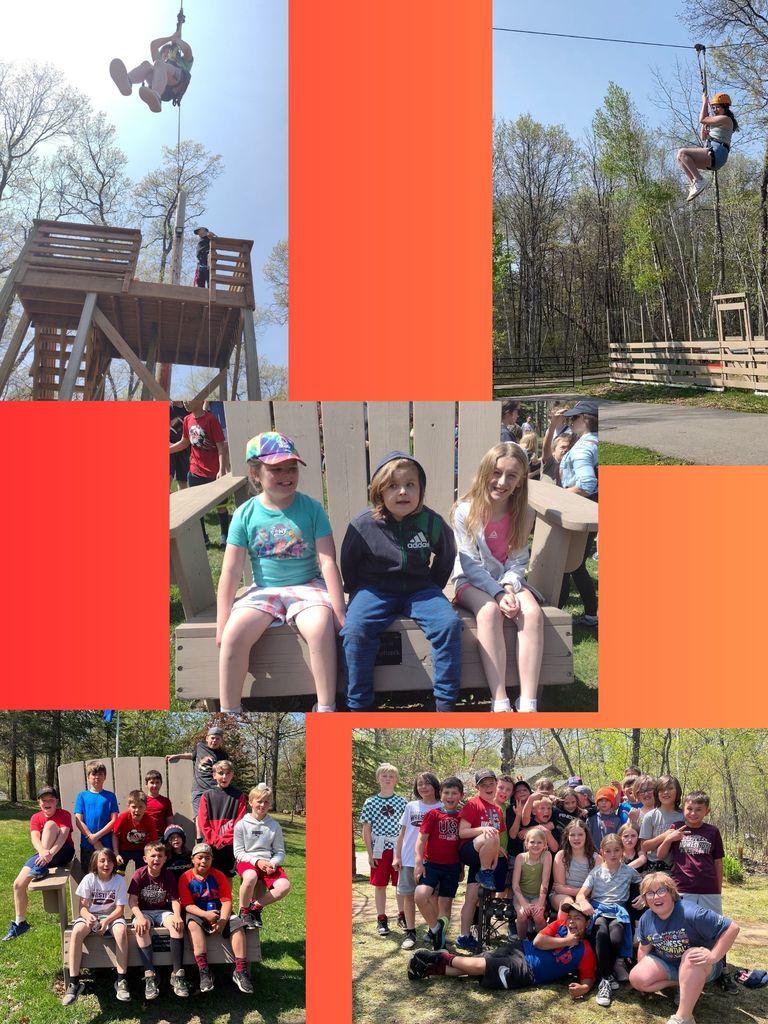 These students ended their school year in the park! Watch out 2nd Grade...here they come!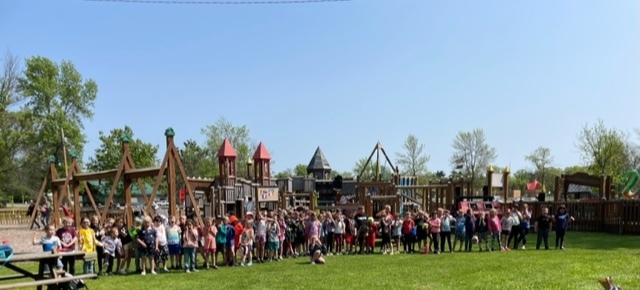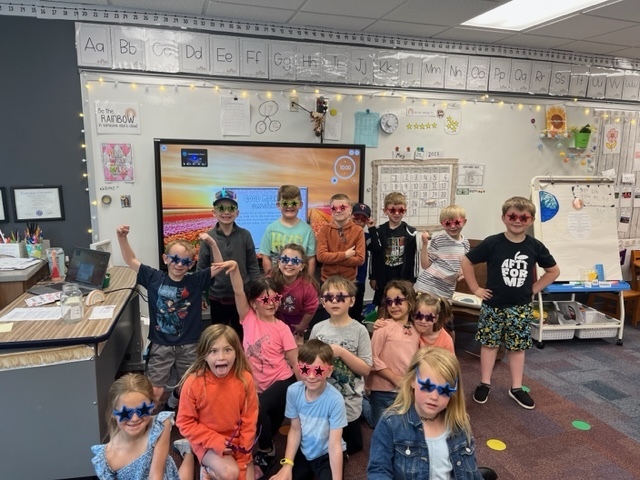 Several items were removed from the Jr. High Phy.Ed locker rooms: baseball bags, shoes, clothing etc. All lost and found is in the entryway at the HS student entrance for you to pick up between 8a-4p. The office closes on Wed. June 7th at which time anything left will be discarded or donated.

Culinary Arts 2 students made baguettes and Puff Pastry Danishes. The Intro to Culinary Arts students created beautiful fruit pizzas and copycat Crumbl Cheesecake cookies. 😋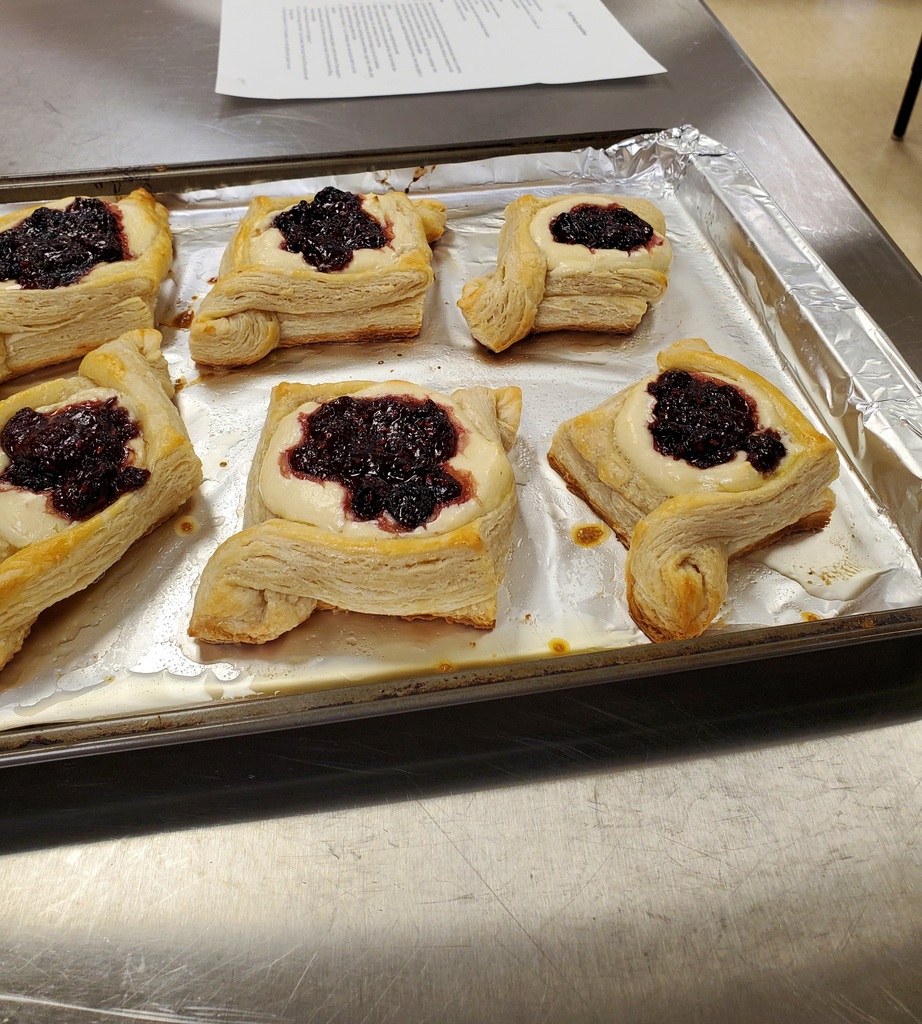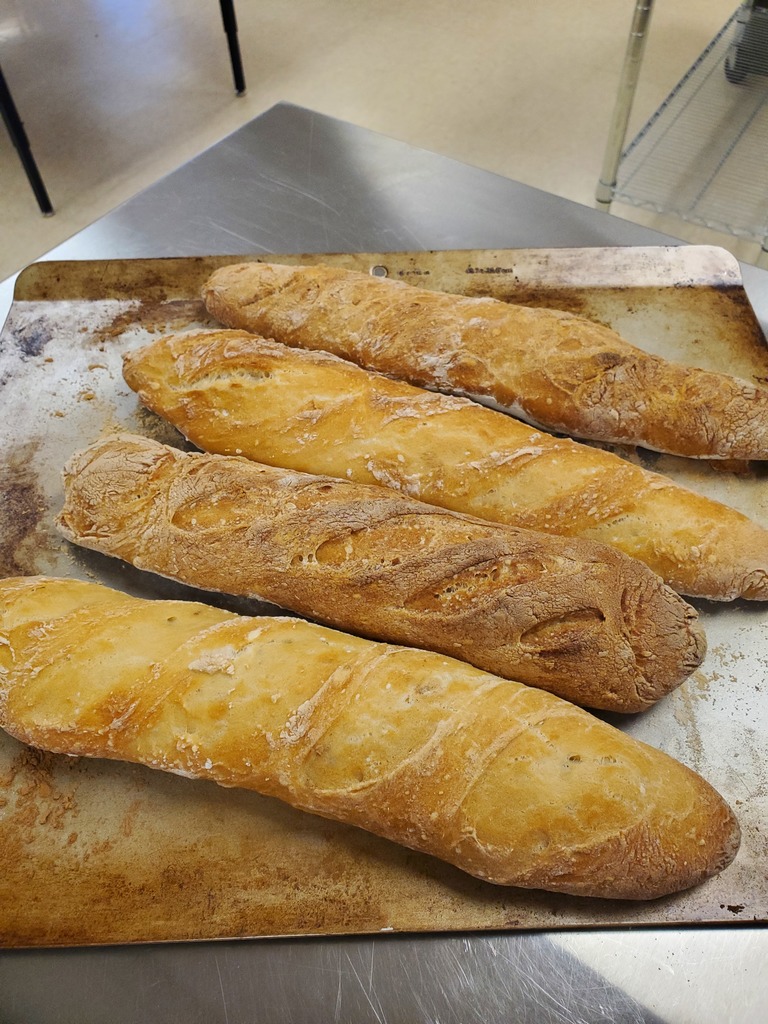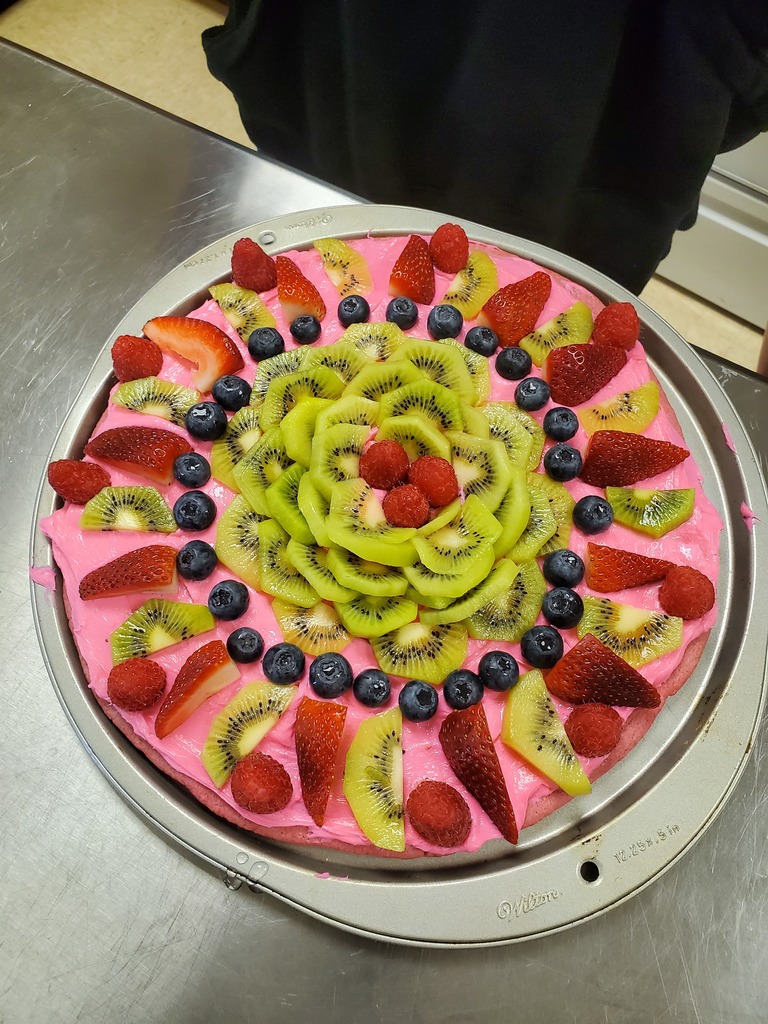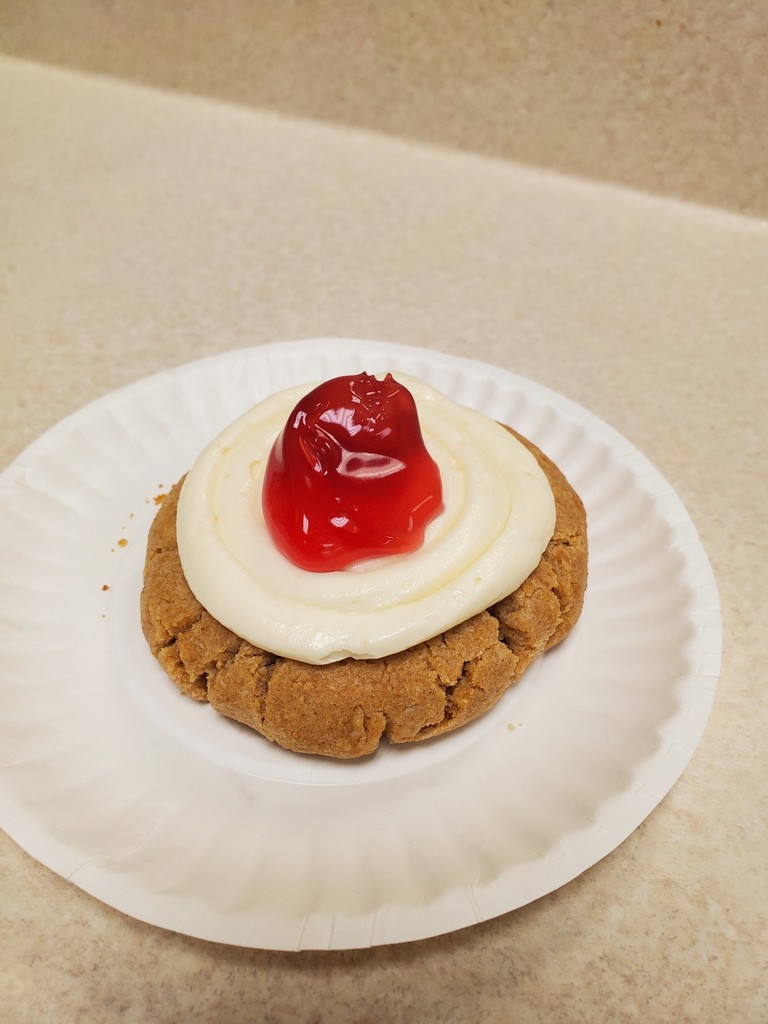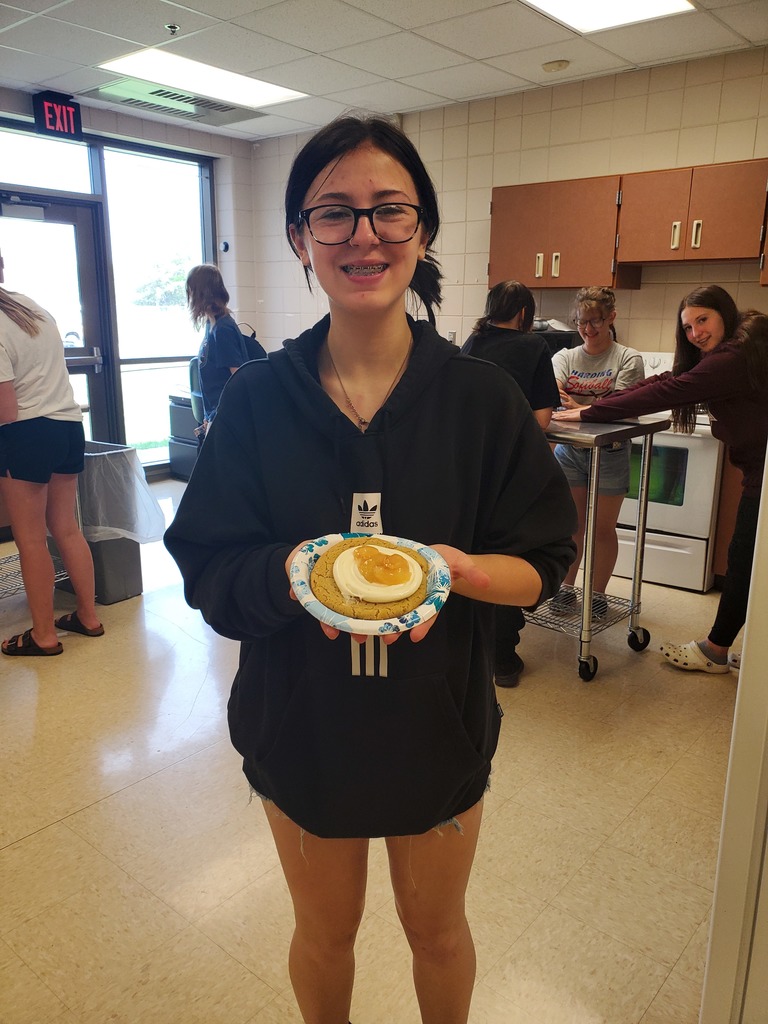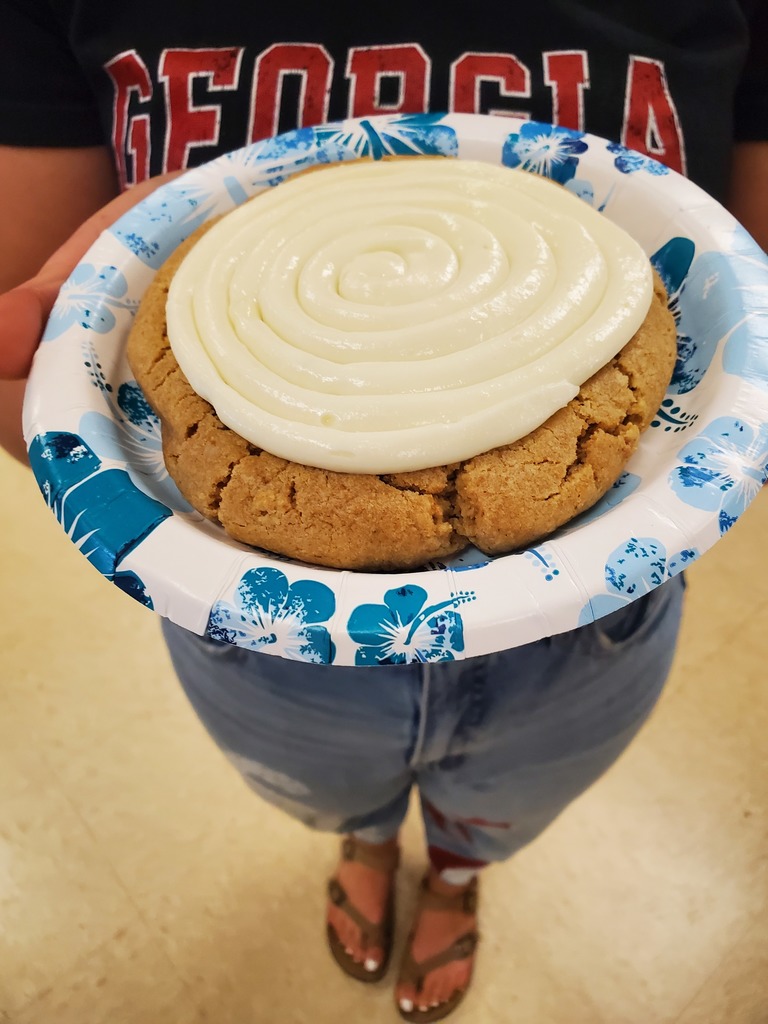 CIS Public Speaking students ended the semester with an awards celebration and senior-made French toast breakfast, commemorating their hard work this year! Students received awards in various categories, including best overall speaker, best eye contact, most improved, and most poetic. Congrats to all of the senior public speakers for their growth this year and making the class fun!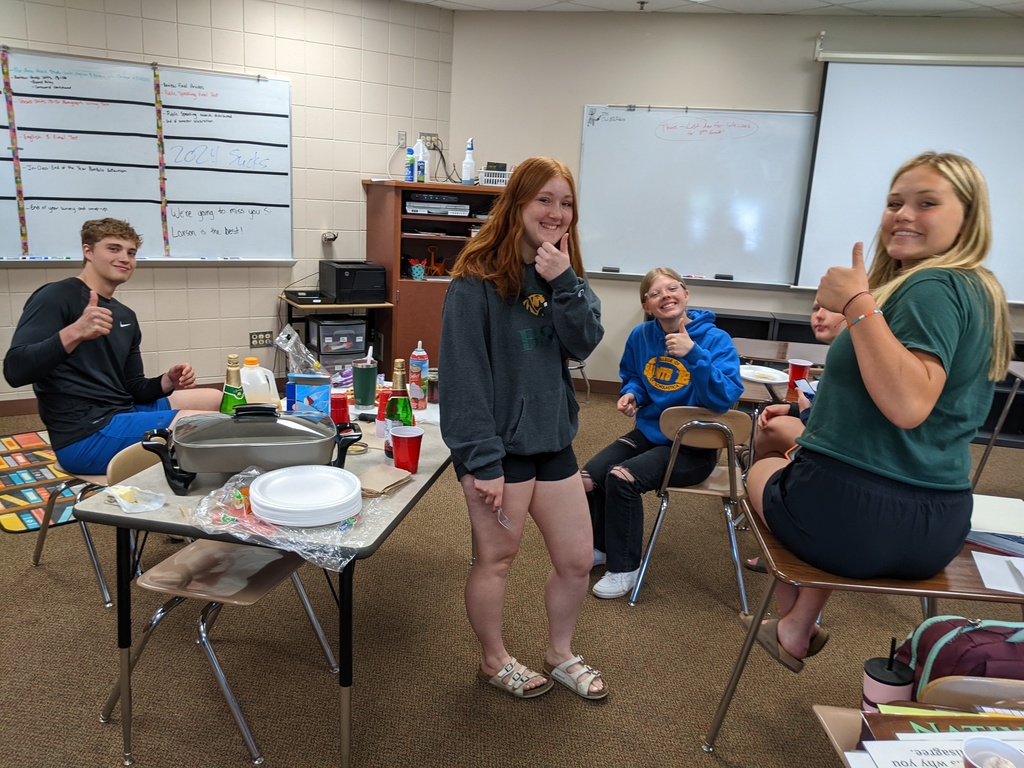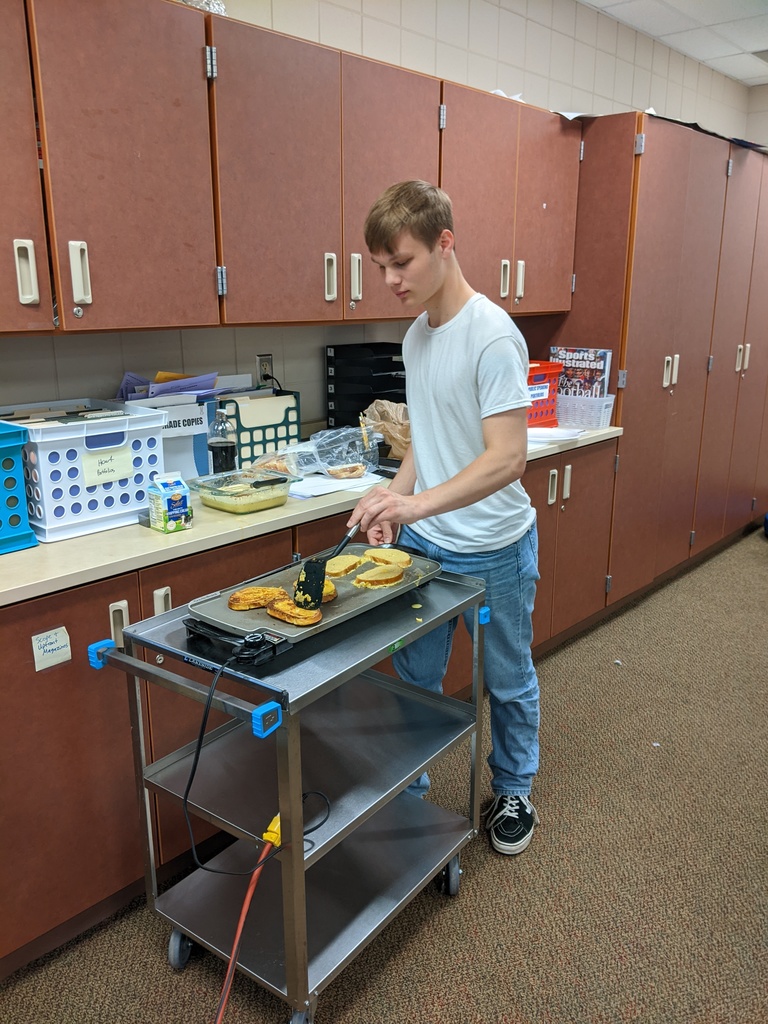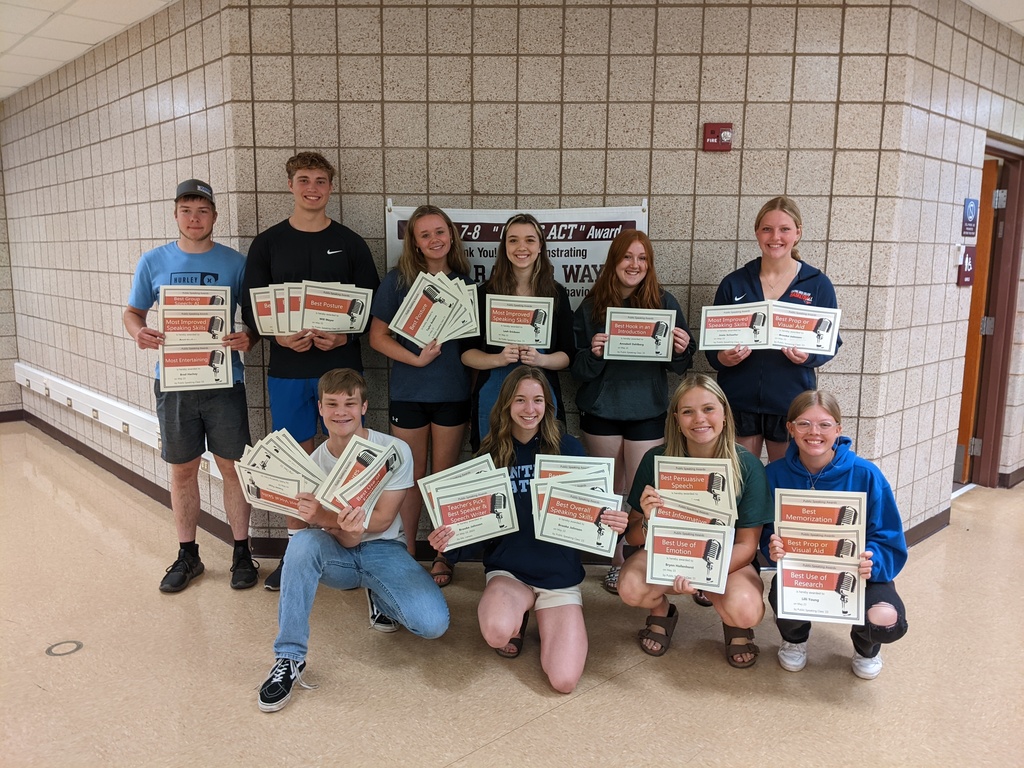 These students took a walk to the new candy store in Ironton, High Wheel Confectionery! Each student got to pick out their own treat and check out the new store. A great way to end the school year!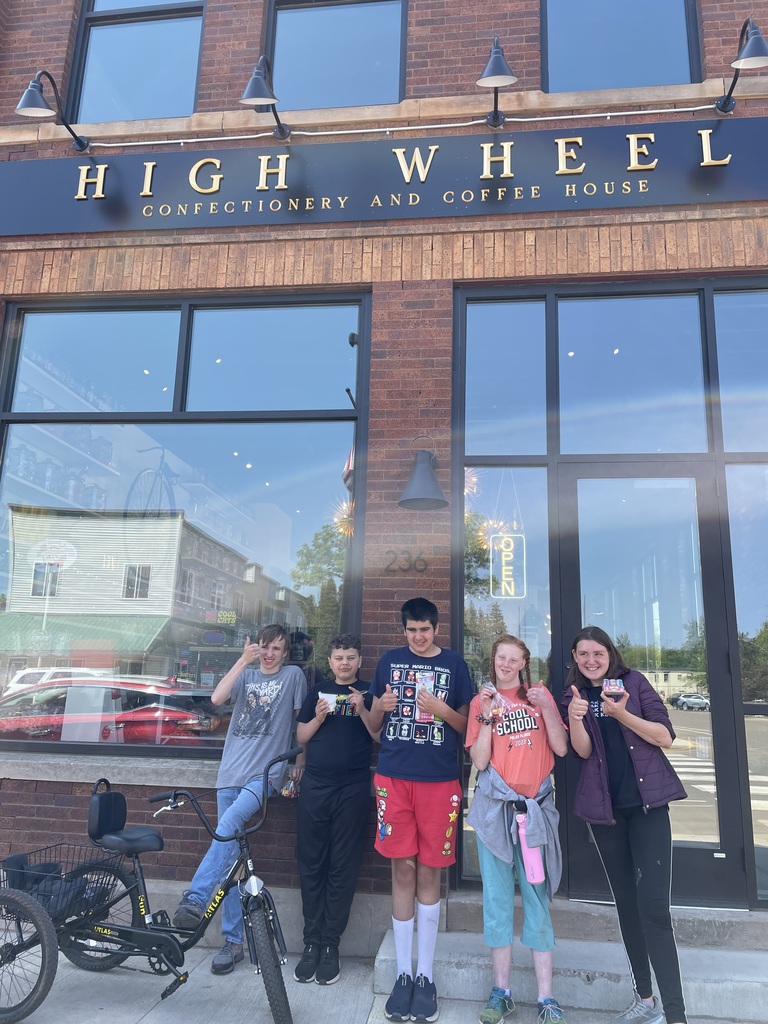 Ninth graders in Mrs. Thoennes' English class worked hard on presenting their endangered species speeches last week. The class then voted on the following categories: Best Overall Speech, Best Delivery Skills, Best Information, Best Induction, Best Conclusion: The students who were voted as best overall speech will be given an adoption kit; the English department will donate to that species. They will also have their speech put on social media with a link for others to donate!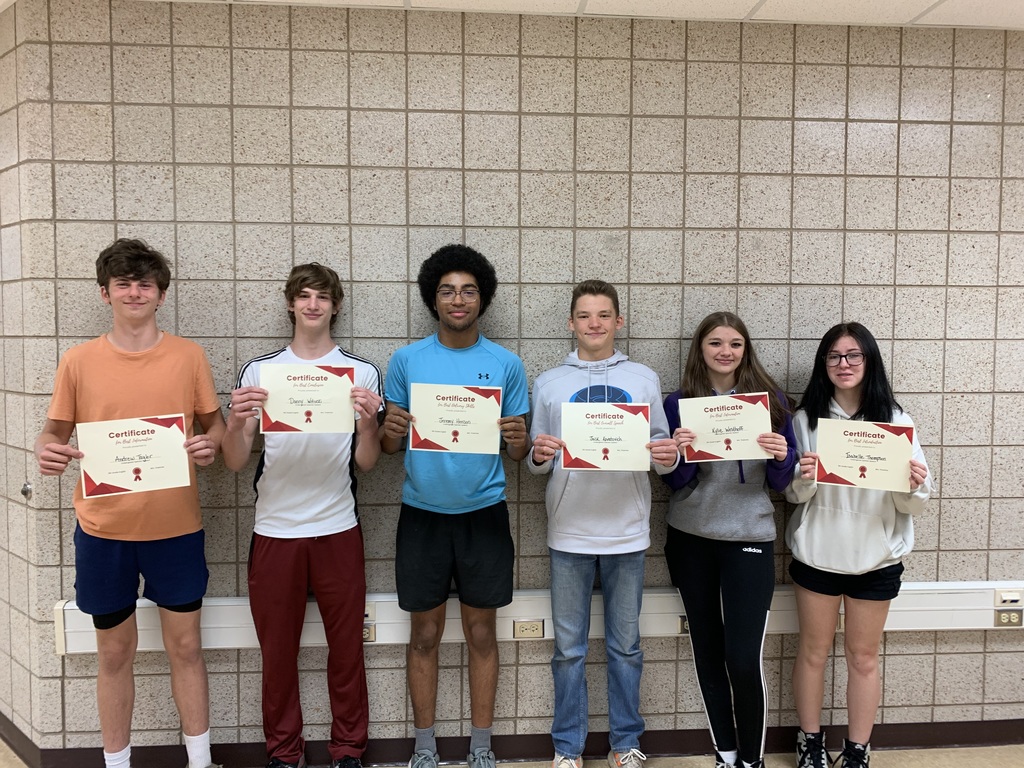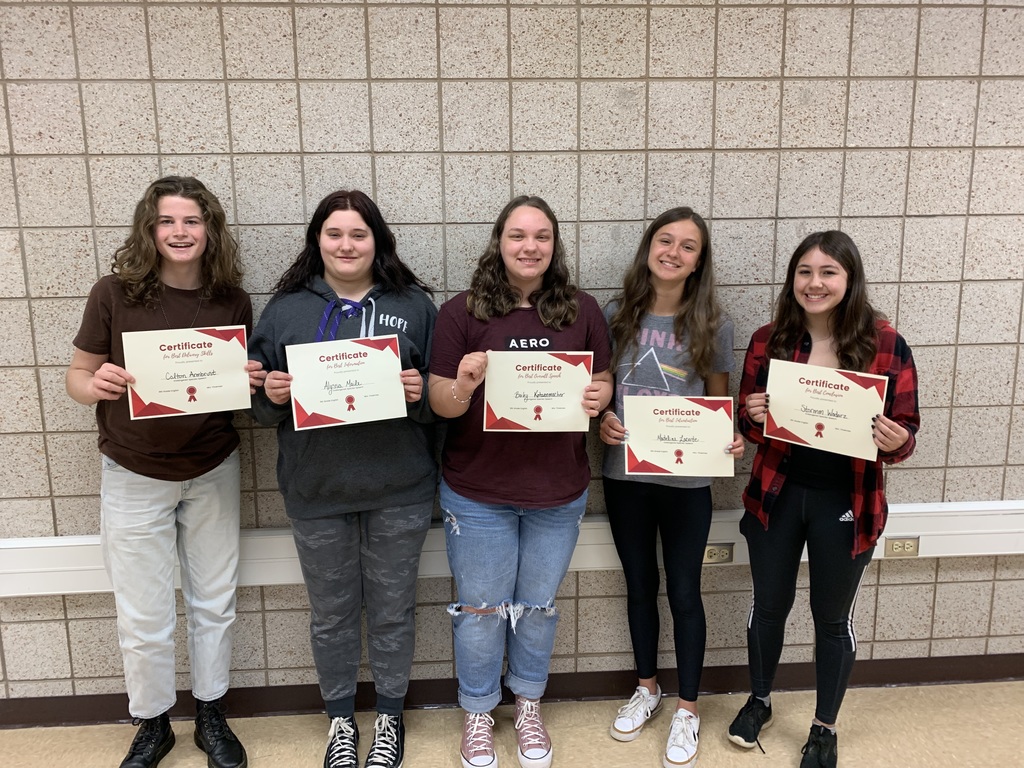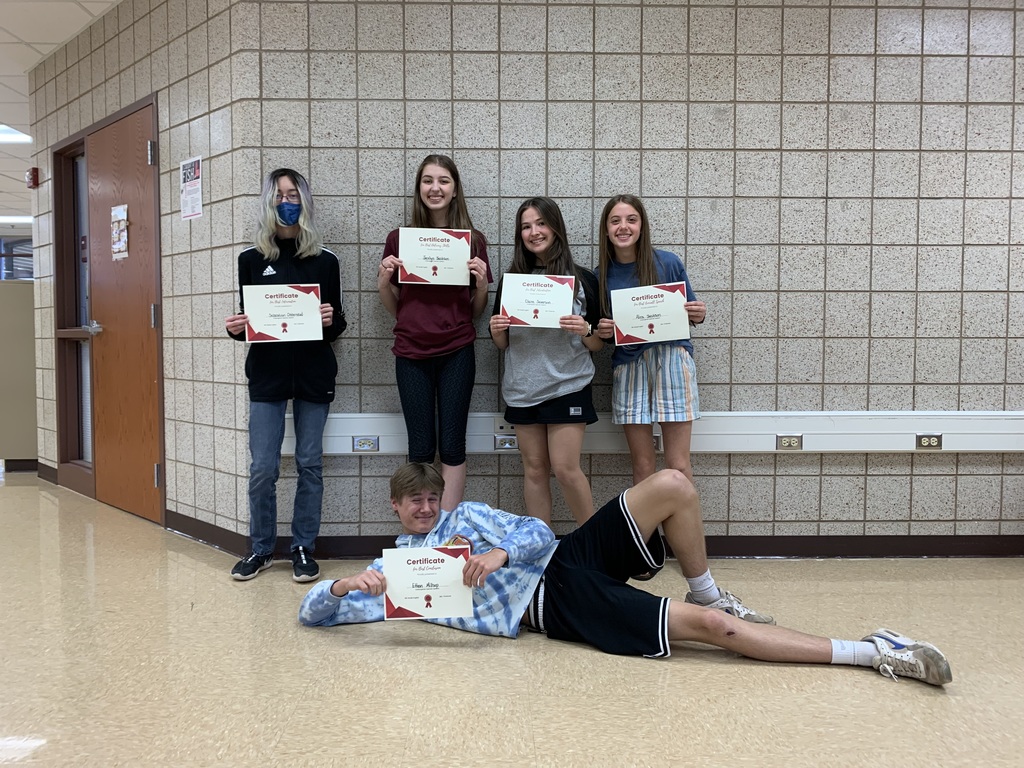 Congratulations to the Class of 2023! "Go into the world and do well. But more importantly, go into the world and do good." -Minor Myers, Jr. Best wishes to you all!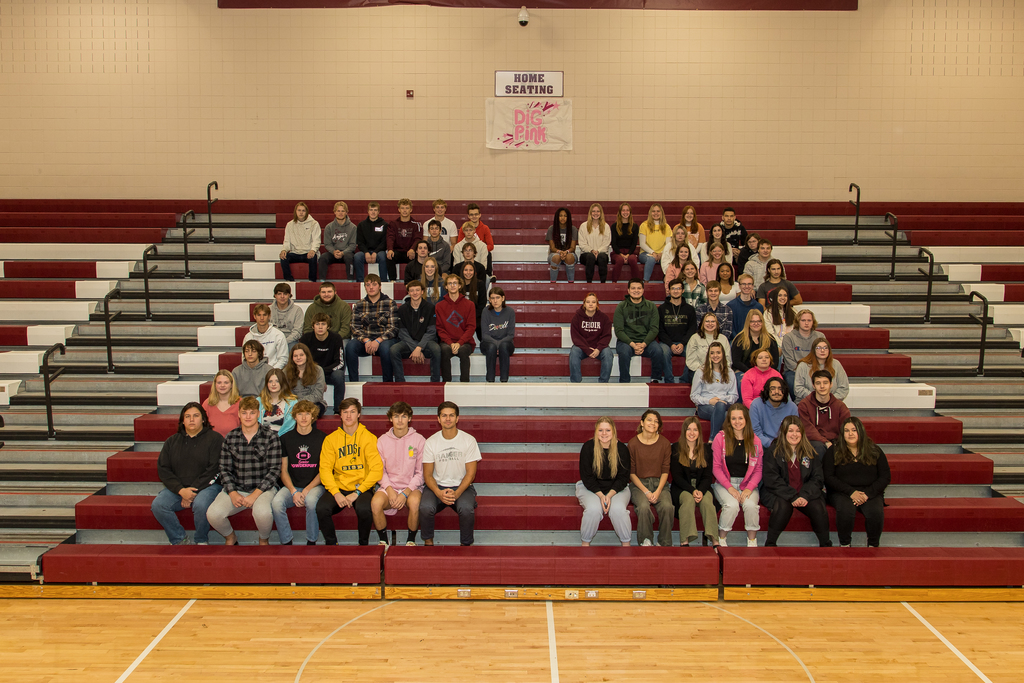 🎶School's out for Summer!🎶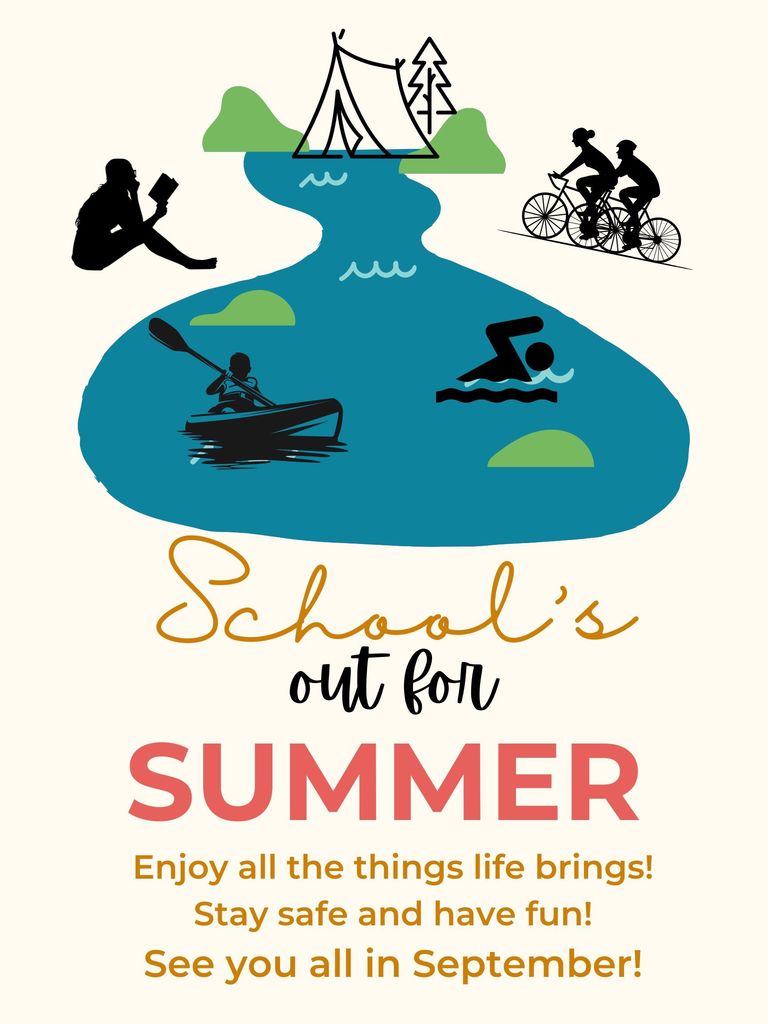 Let's give a shout-out to our retiree, Mrs. Karen Swanhorst! Congratulations on your retirement!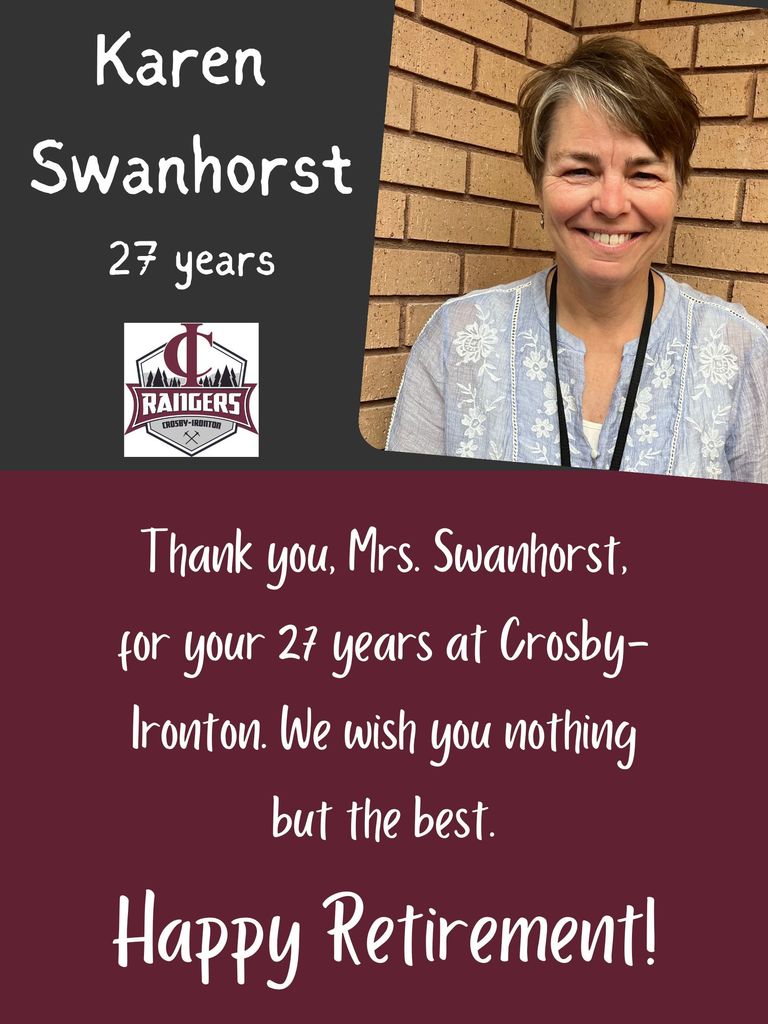 It's almost here...

Environmental Biology students are completing their pollinator garden for their public service project. Thanks to the Amy Swensen and the Backyard Greenhouse!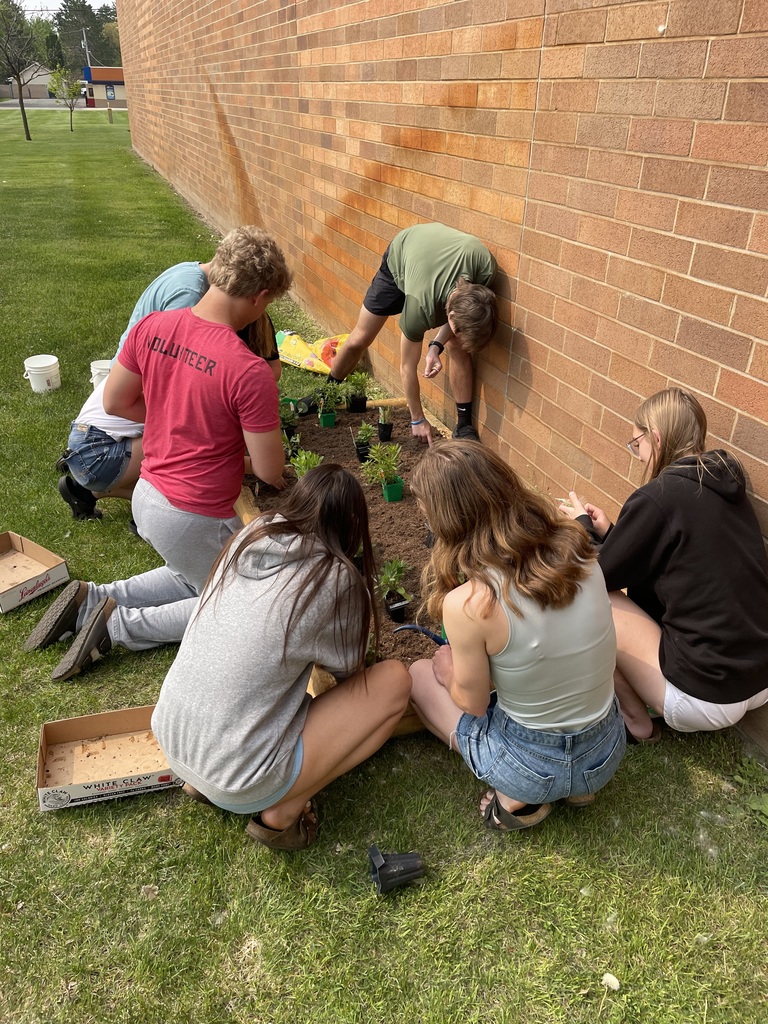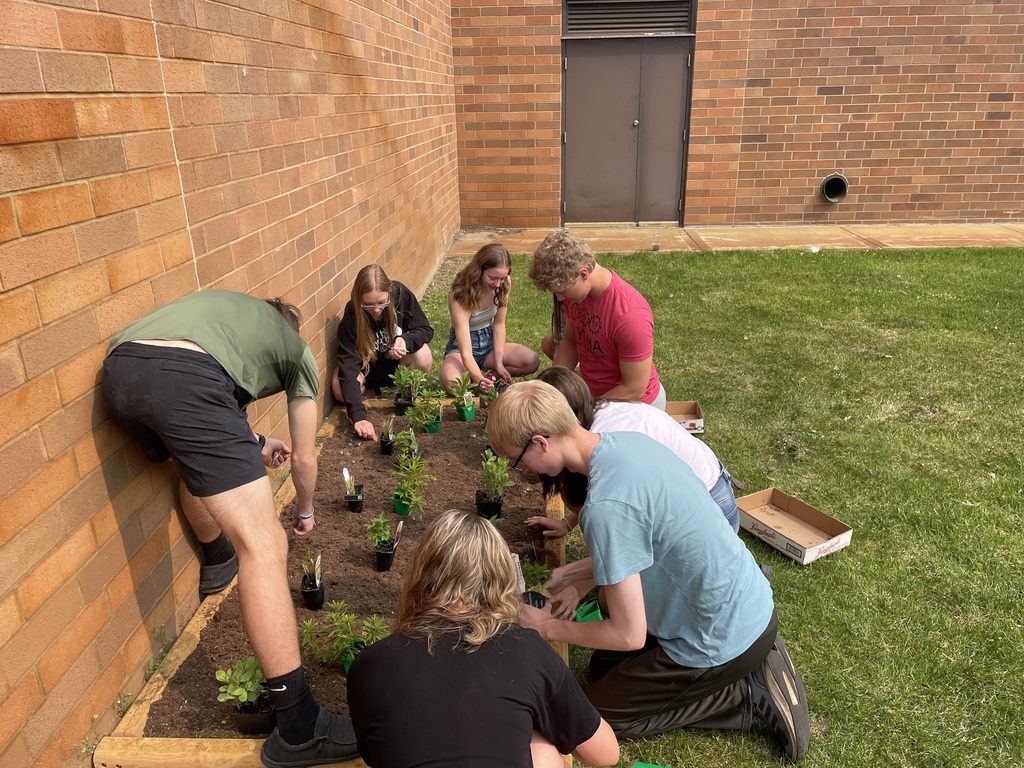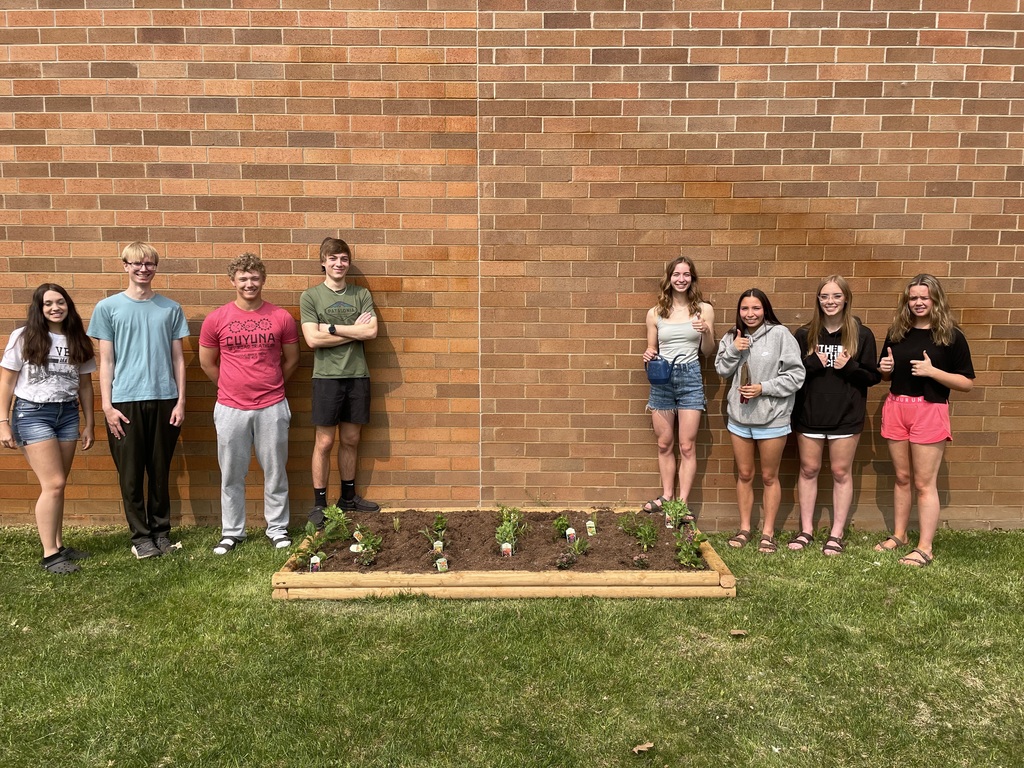 Mrs. Larson's English 8 students recently completed poetry projects where they had to create their own haikus and concrete (shape) poems. Students were very imaginative in their designs and descriptive with their words!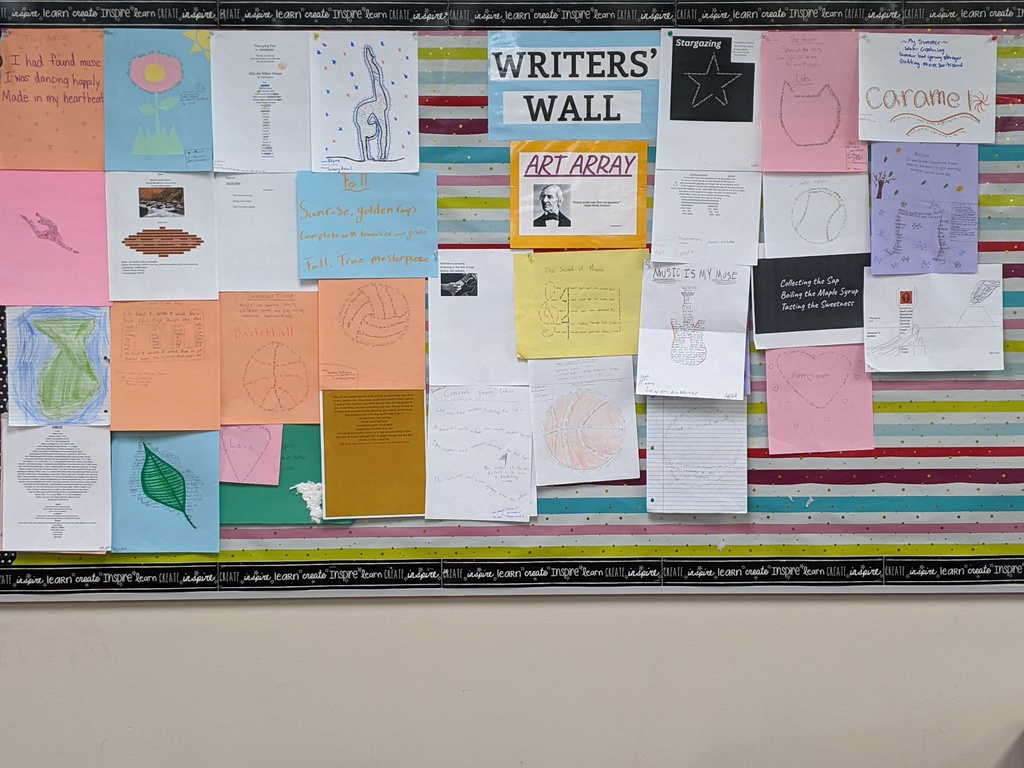 Graduation will be held Friday, May 26 at 7pm. Should you need to request special seating or wheelchair please contact
bzender@ci.k12.mn.us
before noon on Friday. Graduation will be livestreamed. Stay tuned for the link.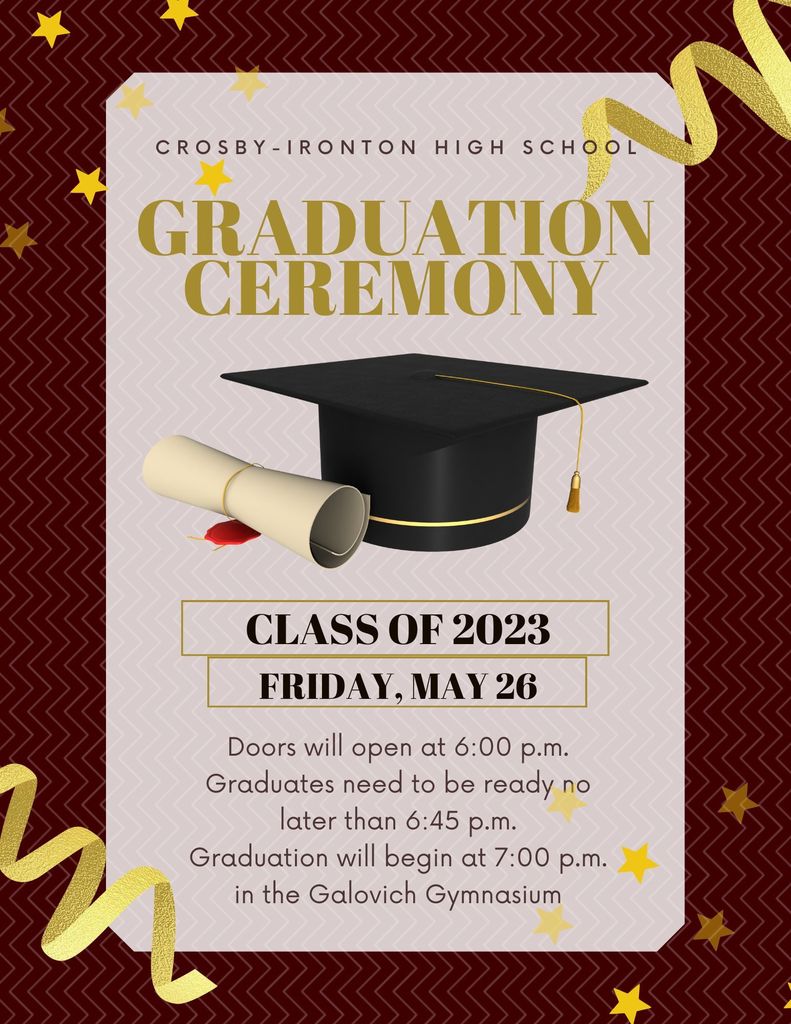 Our Senior Spotlight of the Day goes to, Elio Mendoza!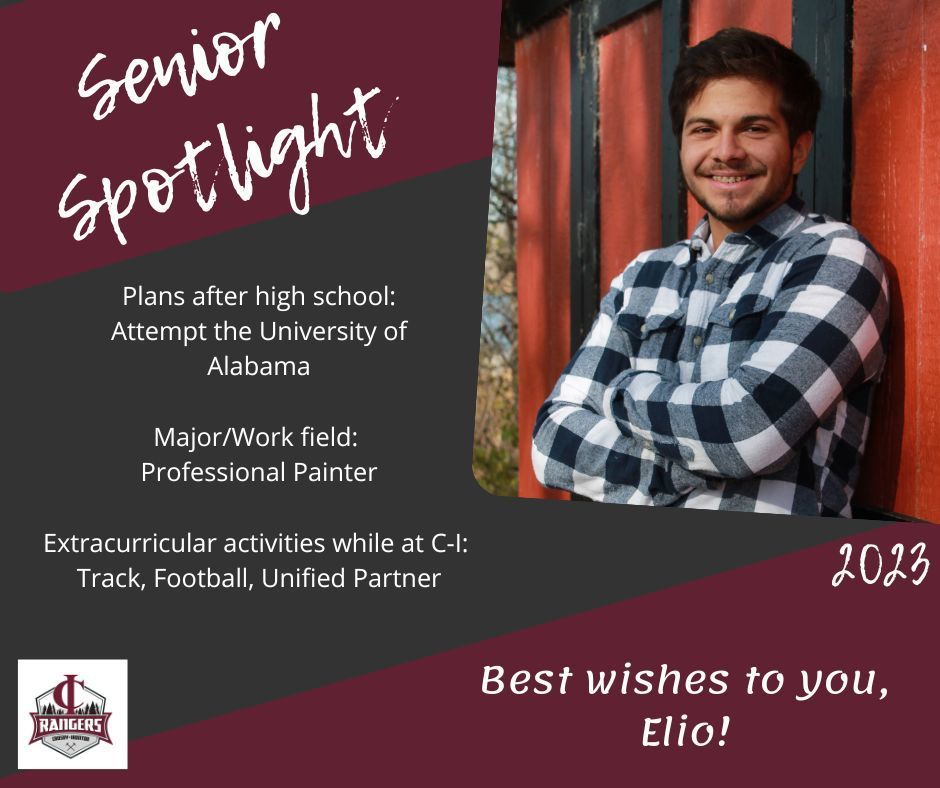 Students in Mr. Forsberg's 9th grade science class did an egg drop. They dropped the eggs from 2 meters, 4 meters and 8 meters into a box that was made with 2 cups, 4 rubber bands, 4 foot string and some tape. All but 2 eggs survived! #sciencerocks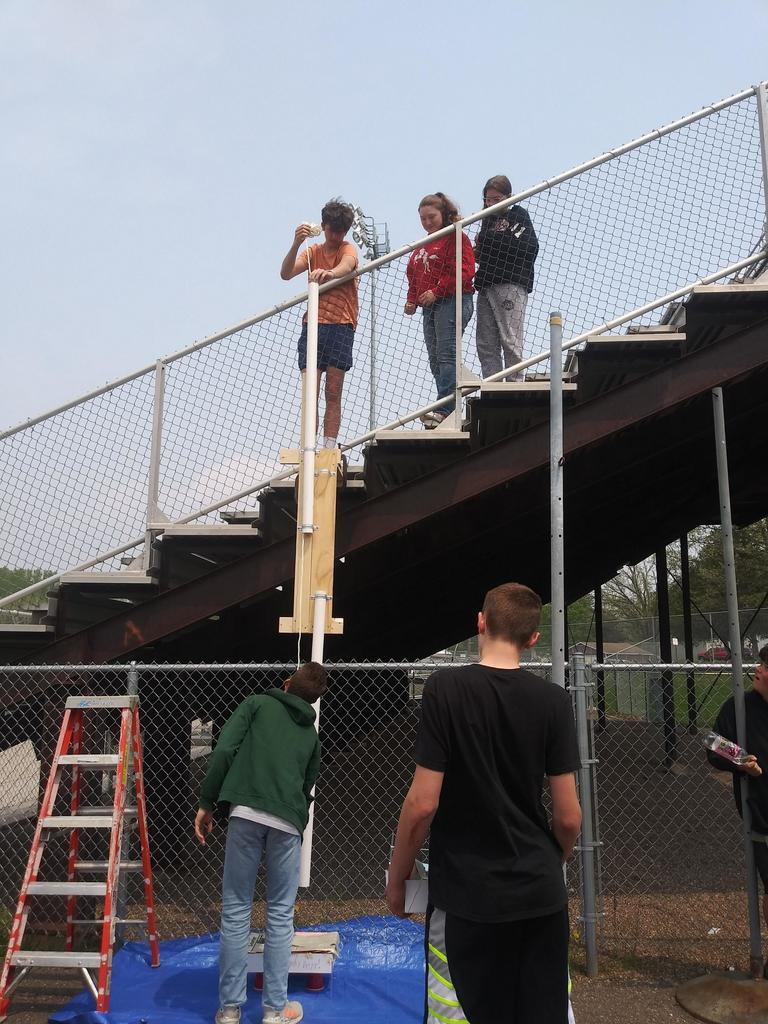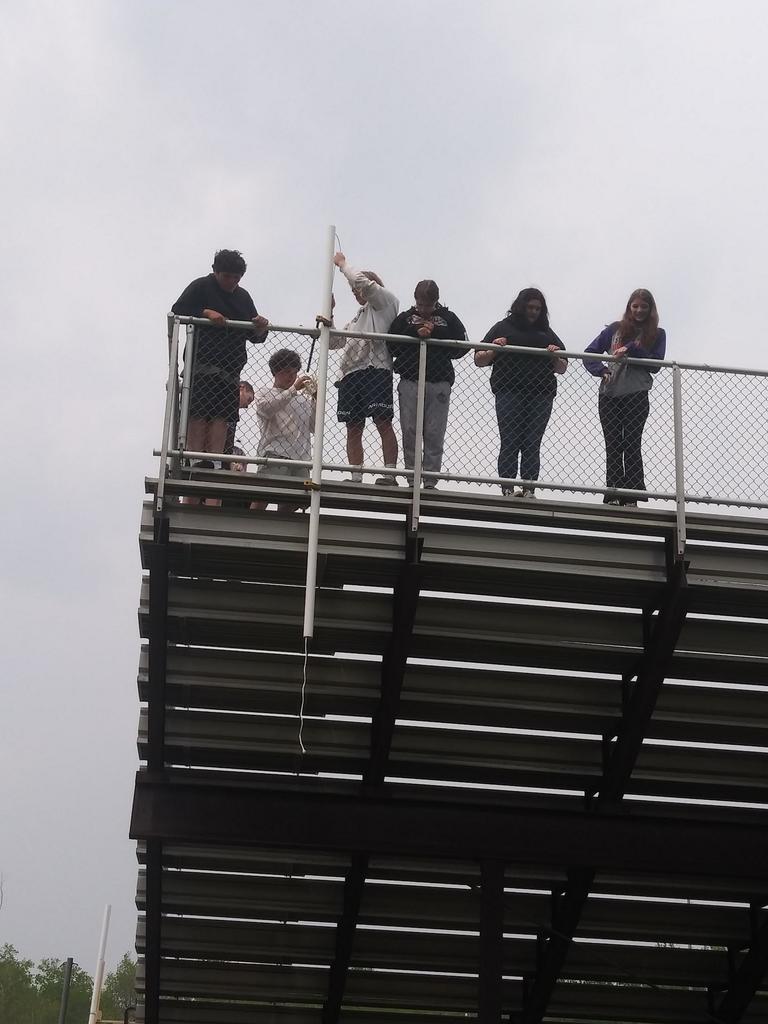 The C-I Trap Team took 3rd place in our conference out of 7 teams! Great job everyone!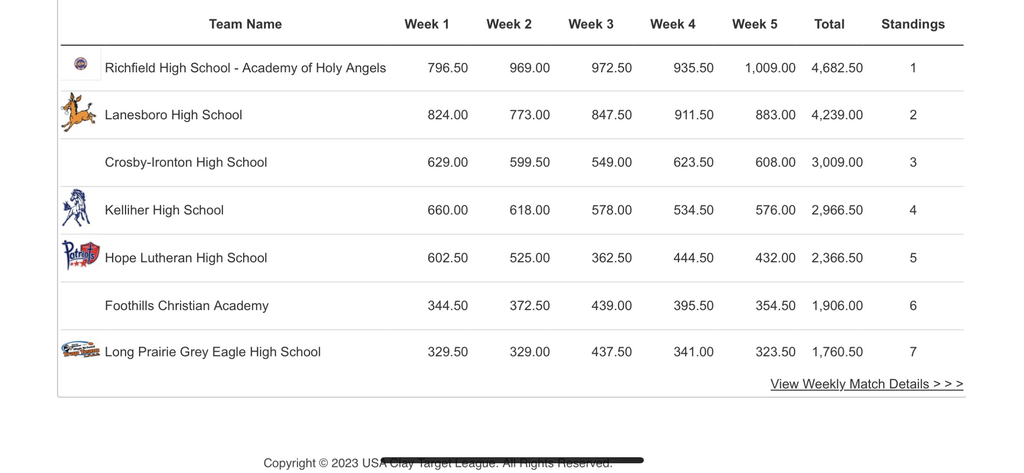 Take a peek at our Art of the Week! 7th Art: Watercolor Painting Creative Crafts: Marbling/ hydrodipping 3D Art: Throwing on the pottery wheel Creative Crafts: Cardboard Art 3D Art: PVZ cactus and Turbo Snail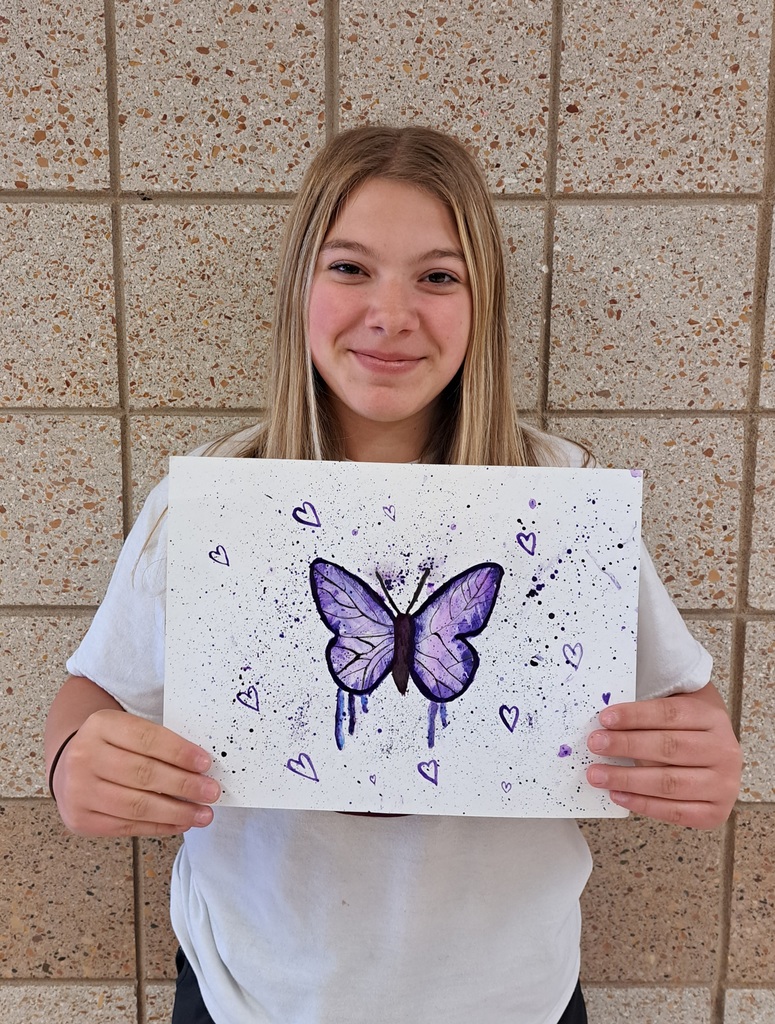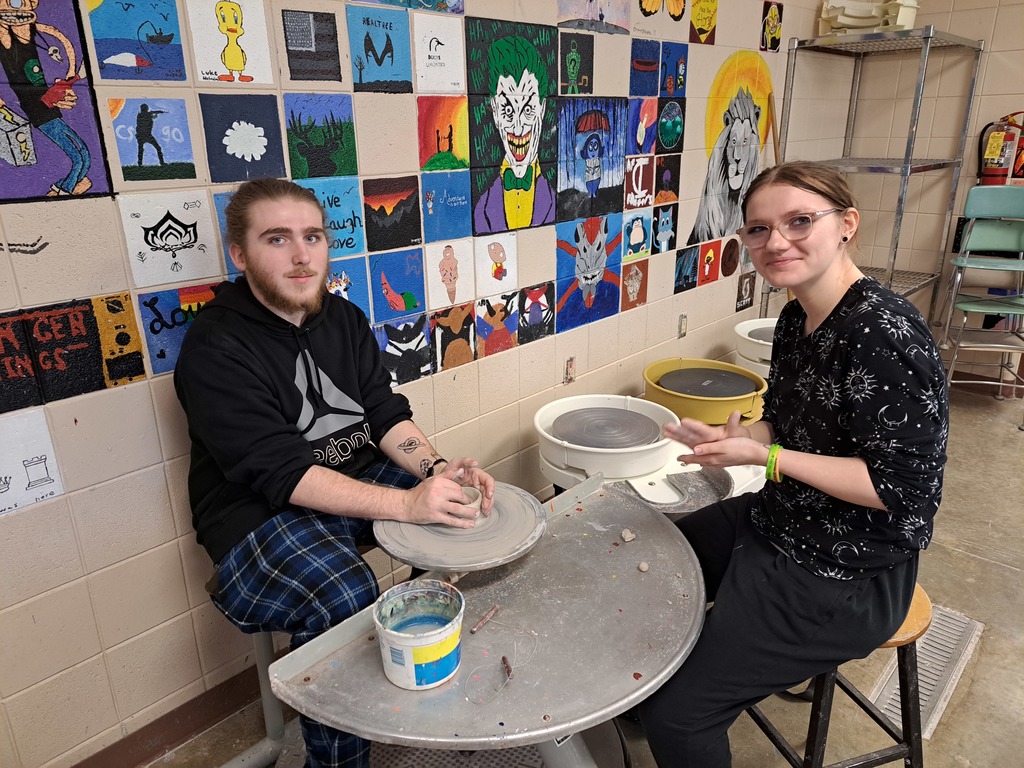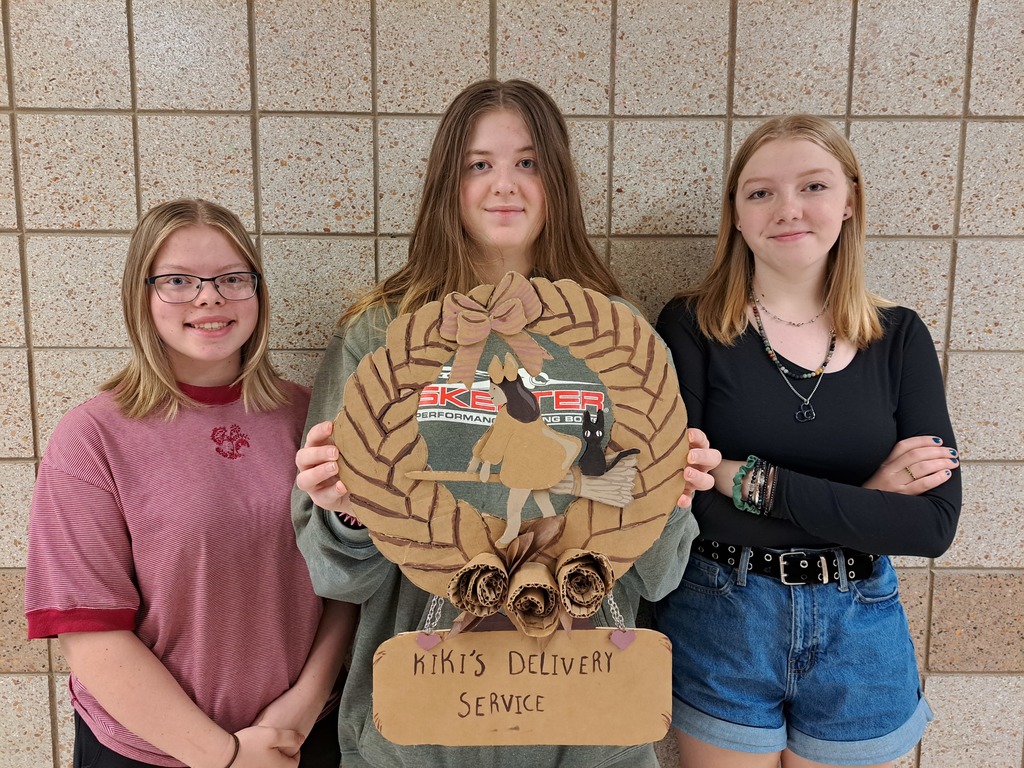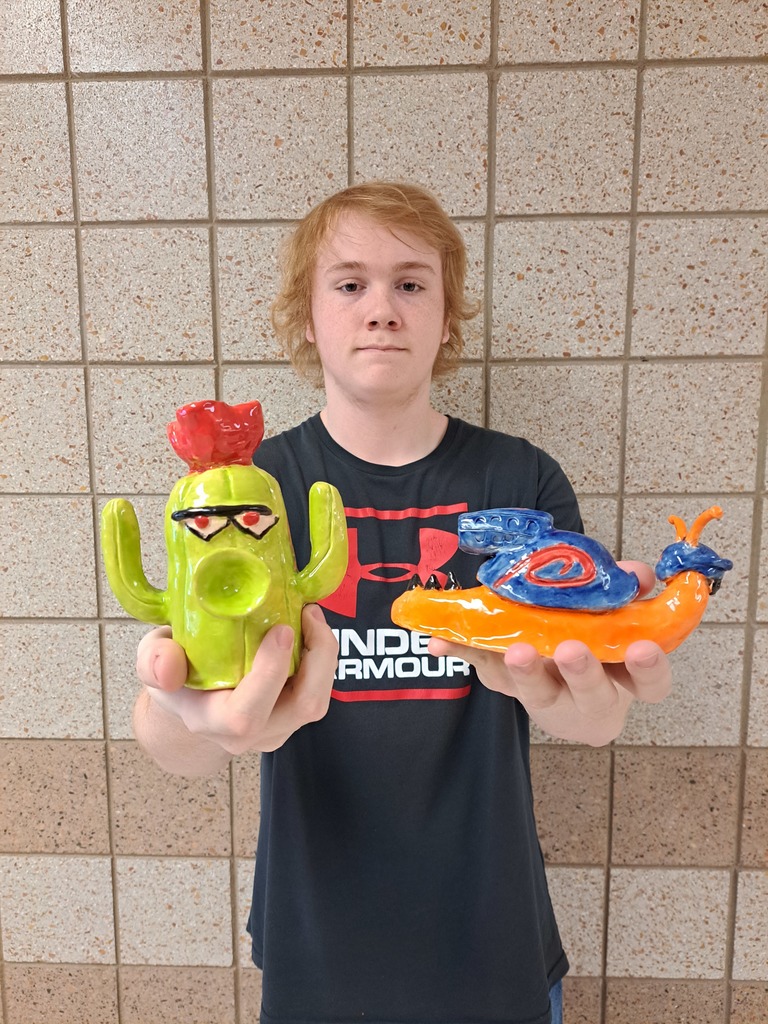 Brayden Holmvig is our Senior Spotlight of the Day! Congratulations!

Congratulations to our Senior Spotlight of the Day, Dennis Welch!