Mrs. Roubinek's second grade class was busy discovering items with their hands and making observations. They explored a beehive and a large amethyst rock. These students also finished their individual puzzle piece craft to show how different we all are, but when put together as a whole, can create an amazing classroom and masterpiece!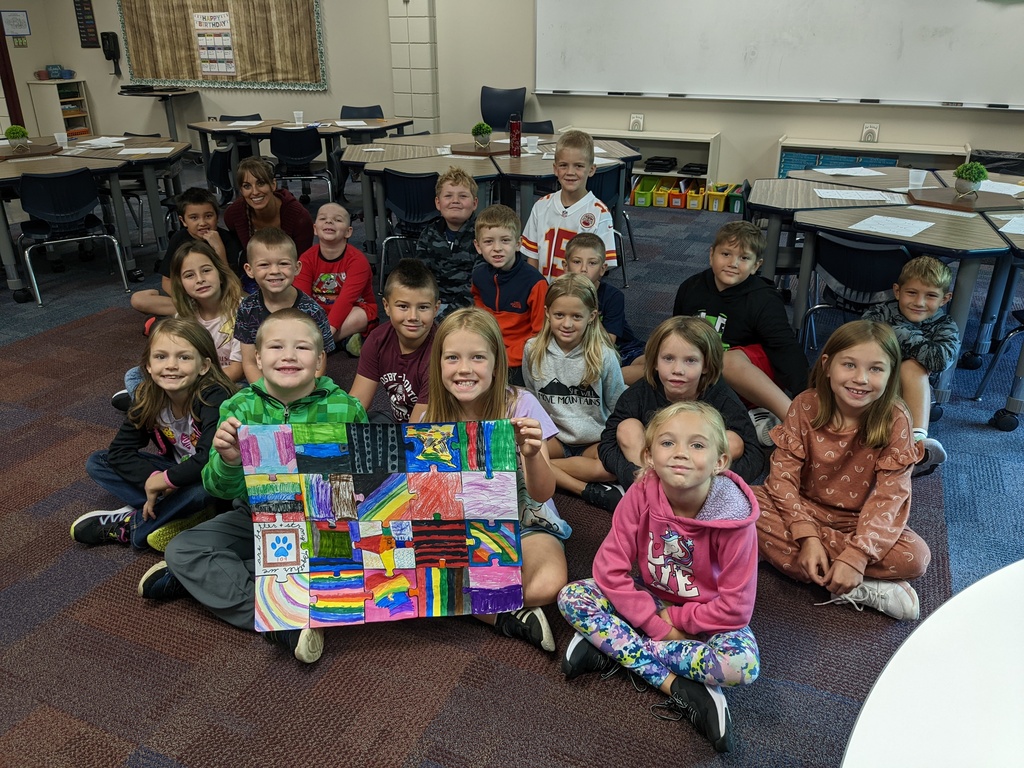 Students in Mr. Dirks 7th Grade Science class, helped Harry the Marshmallow build towers, using only note cards! How high up do you think Harry made it?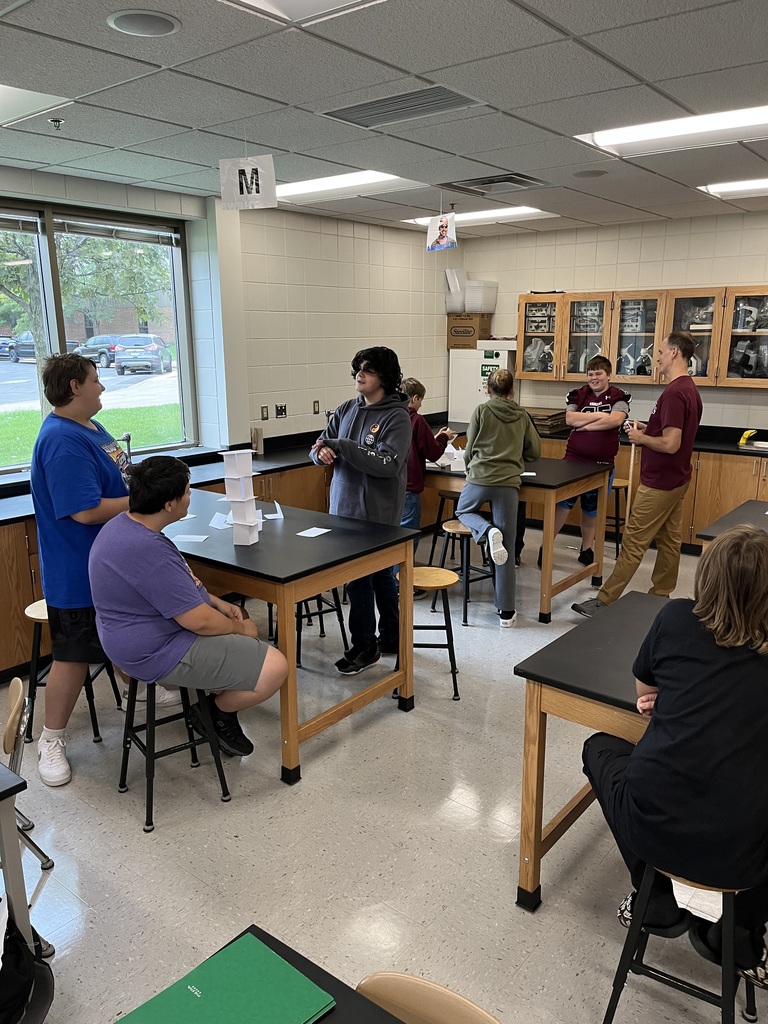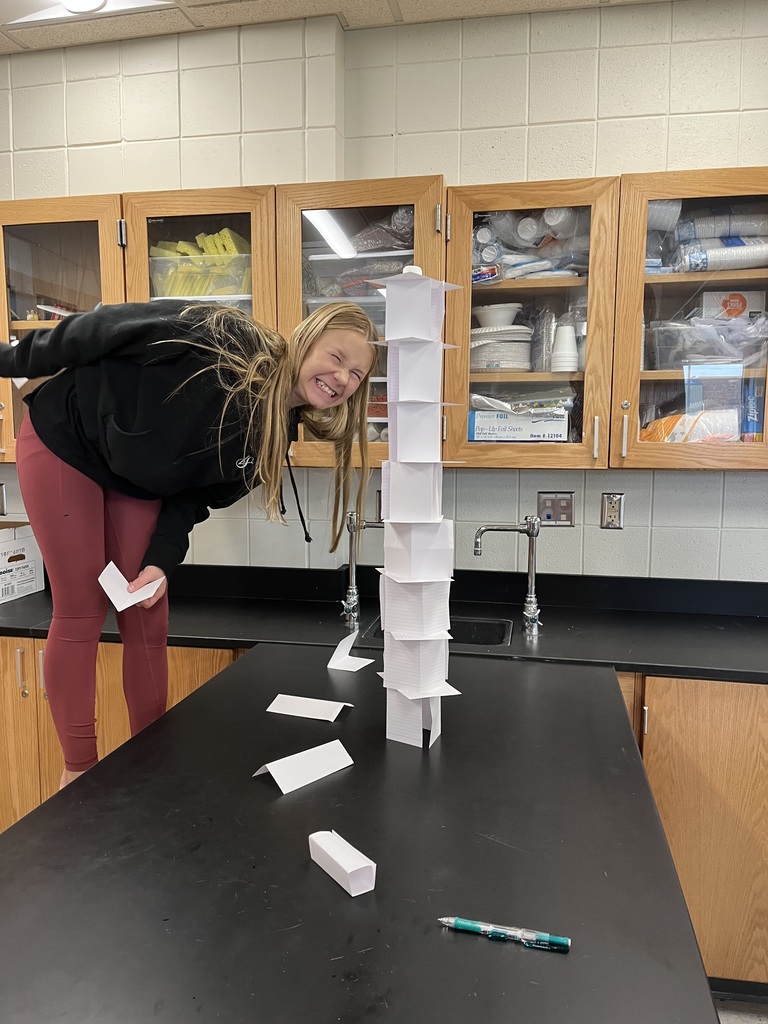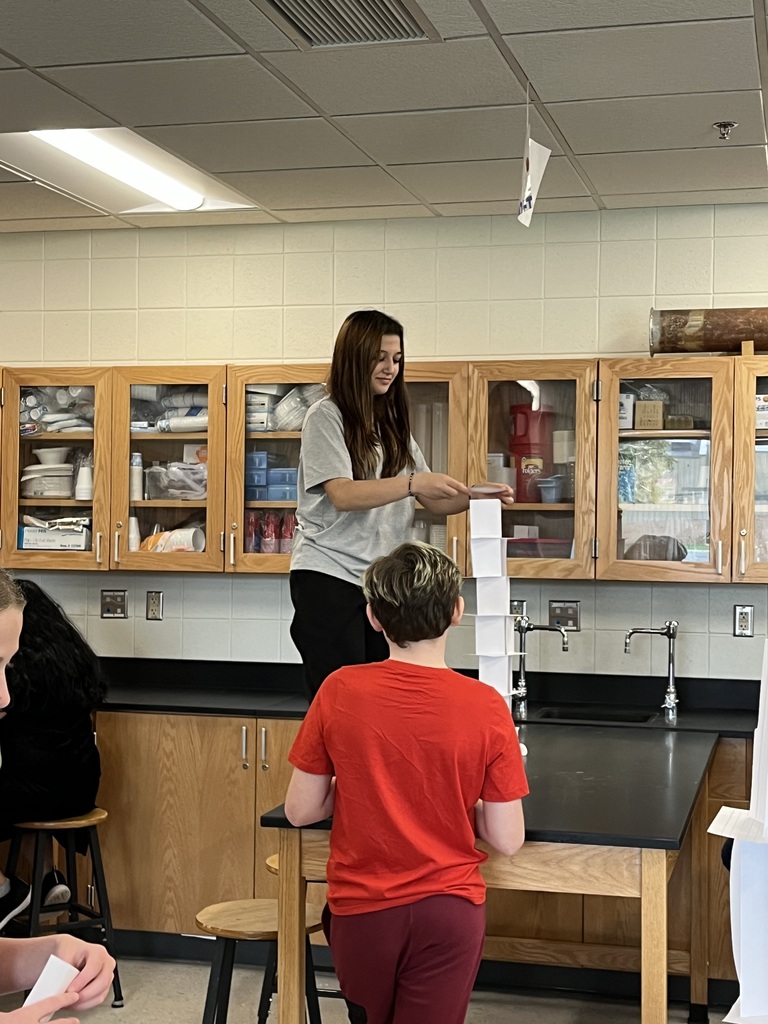 3rd graders in Ms. Mumm's class used problem solving and collaboration to "save" Fred the gummy worm! Students had to team up and use only paper clips to get a life saver gummy from underneath the solo cup and put Fred the gummy worm through his life preserver! This was lots of fun … and a yummy treat! #teamwork #gocigo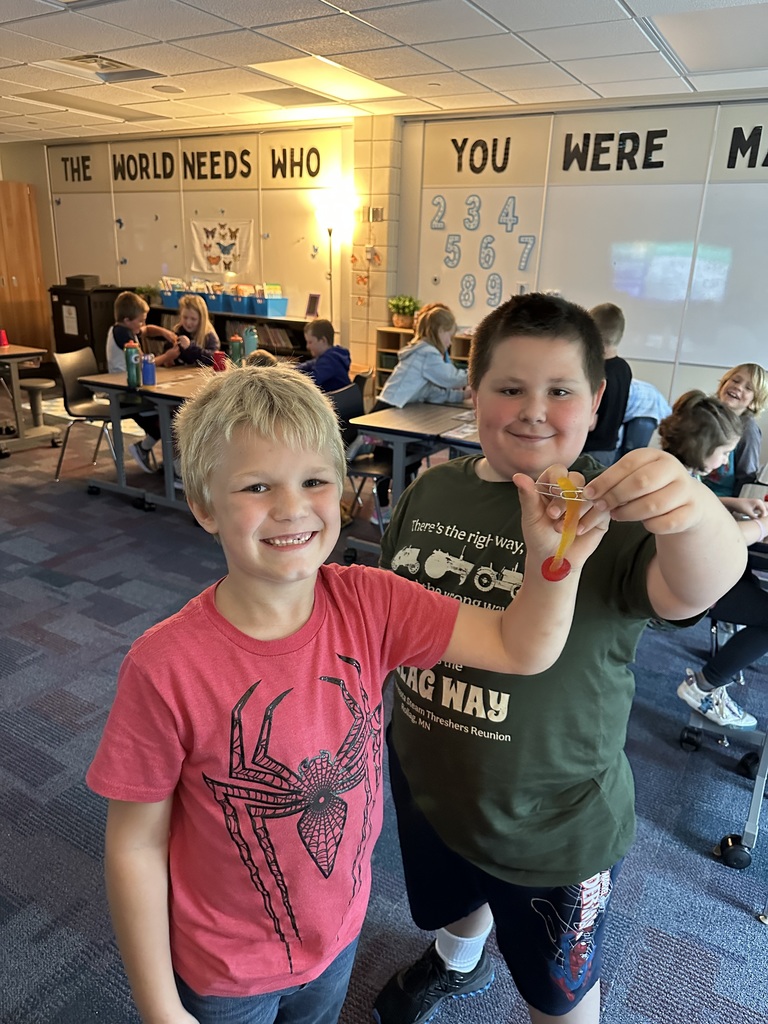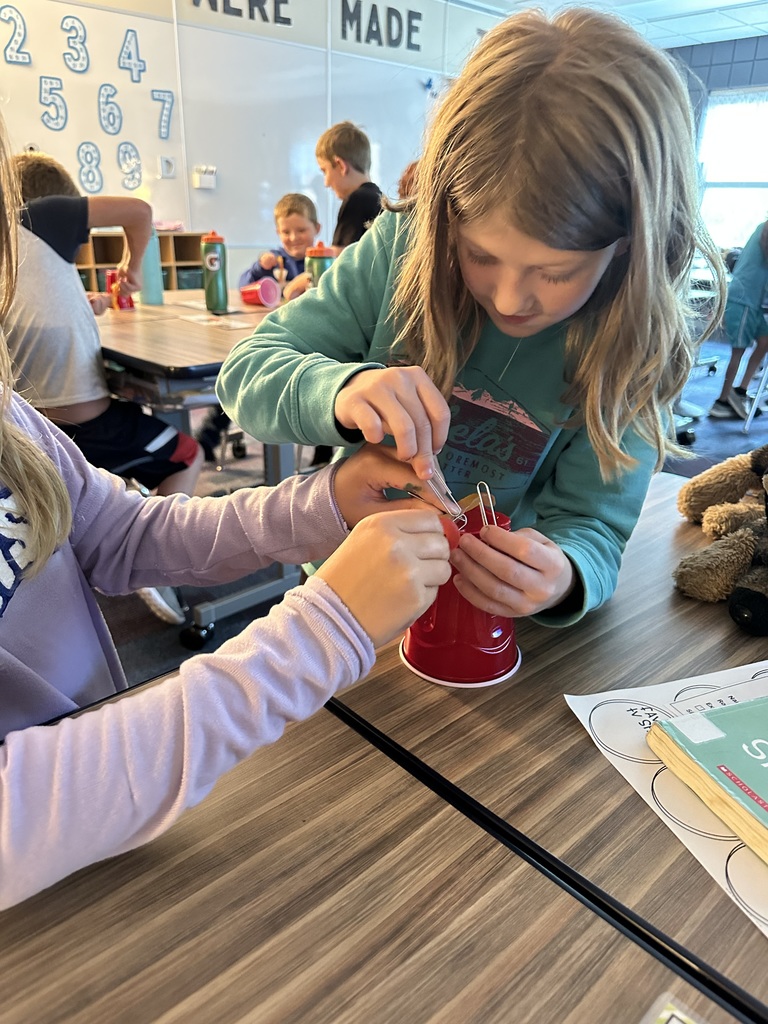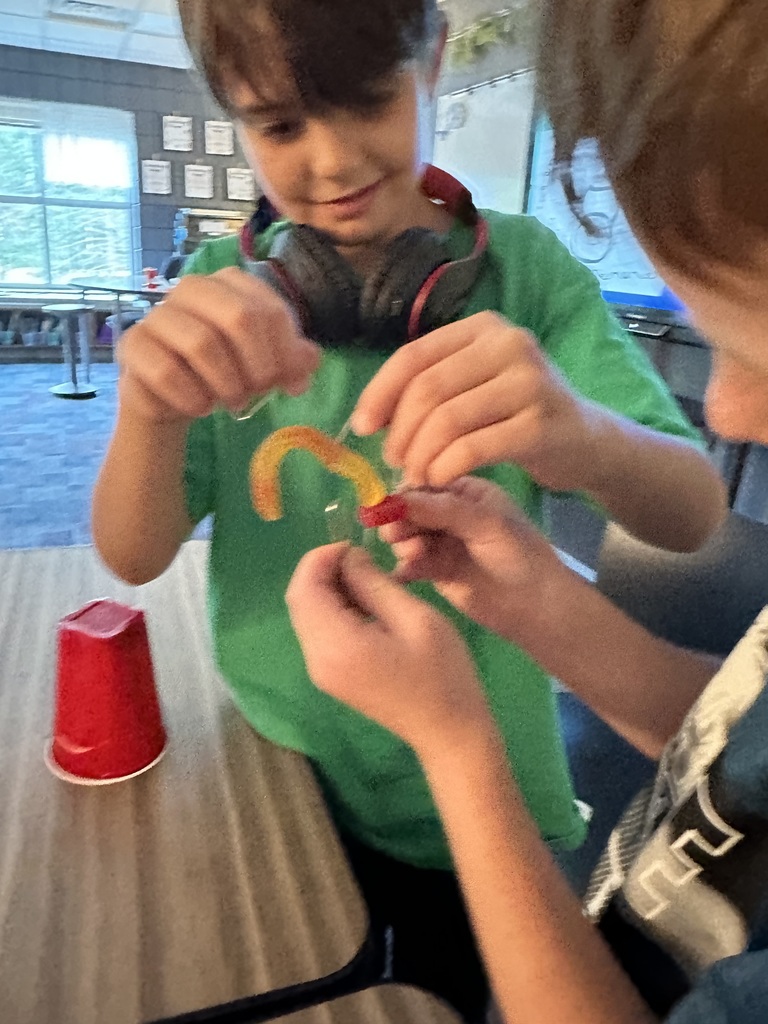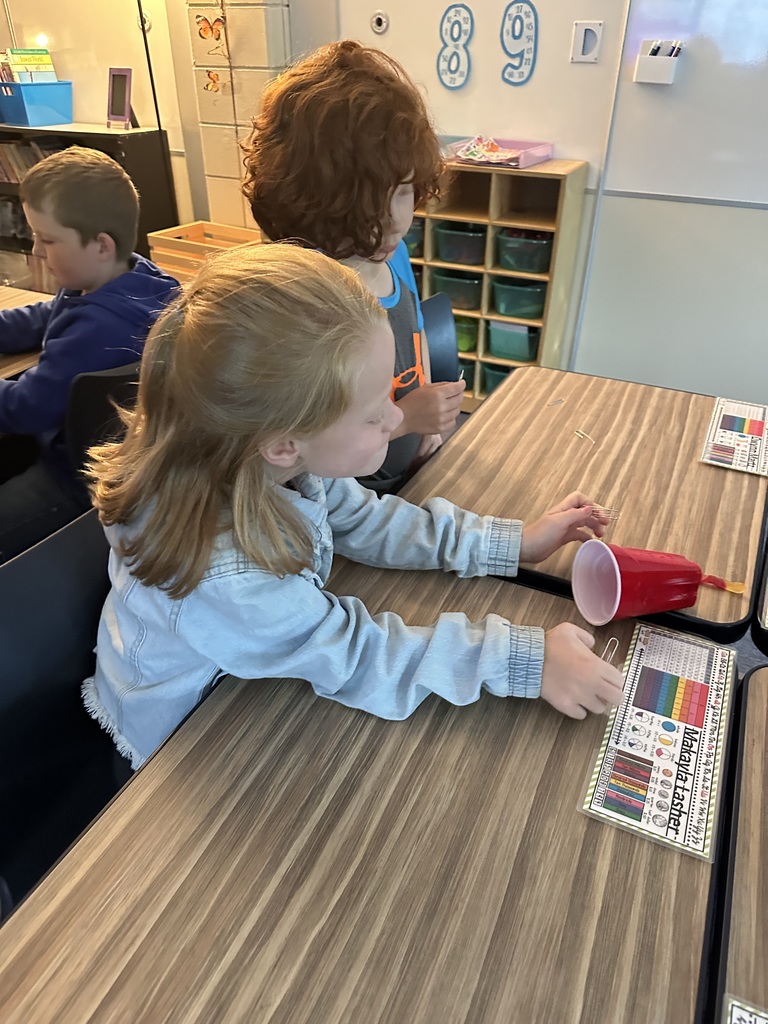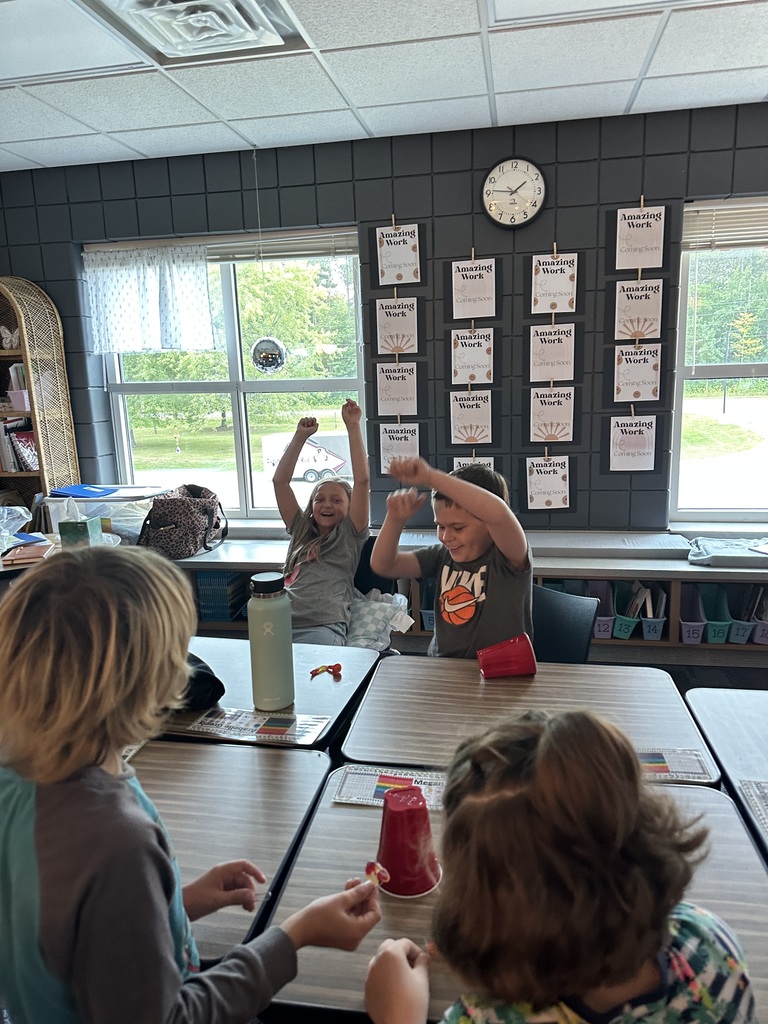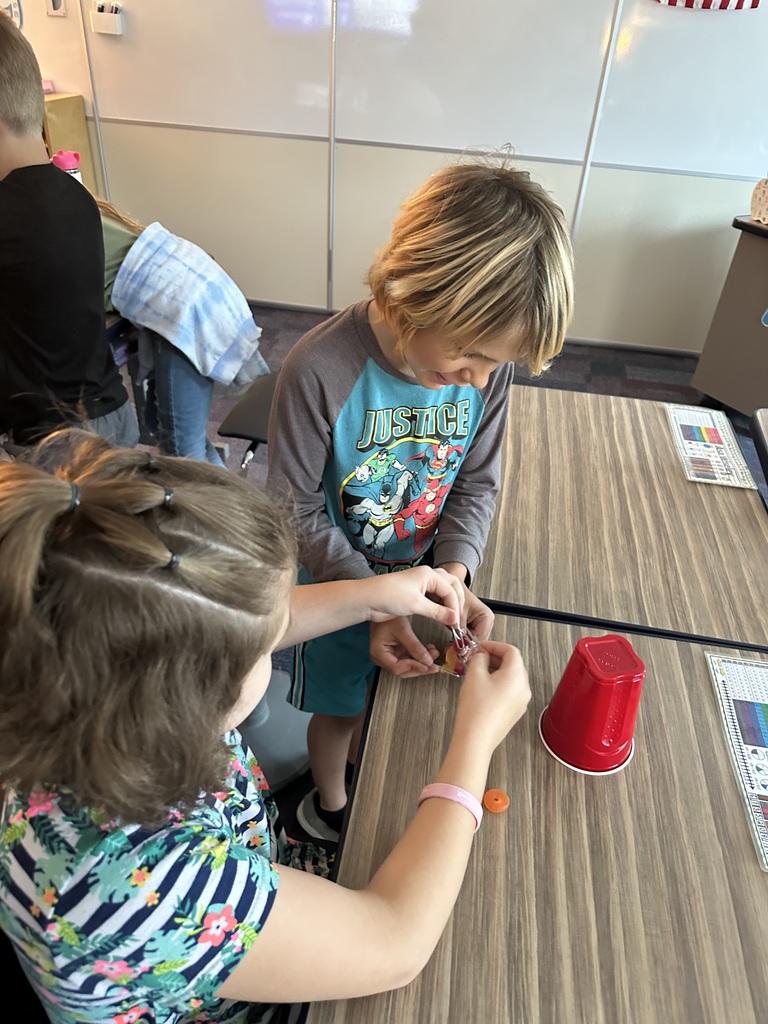 Who loves to read? Who loves to read in the dark? 🙋‍♀️🙋‍♂️Mrs. Duhn's class does especially when they get to read in the dark with a flashlight! 🔦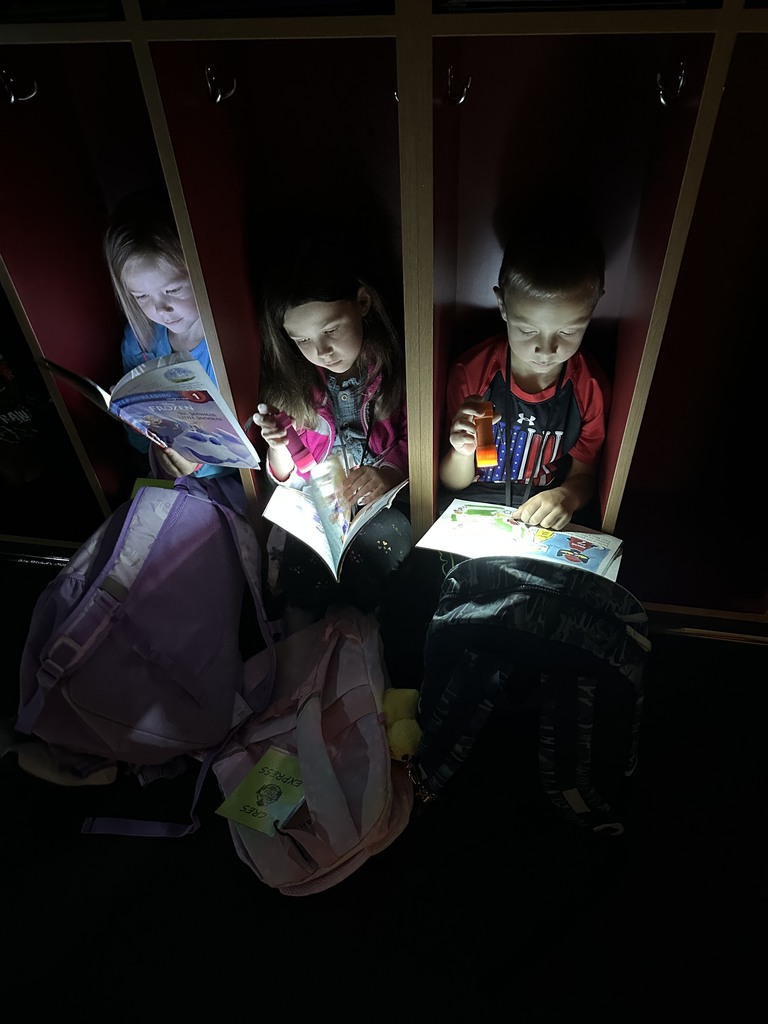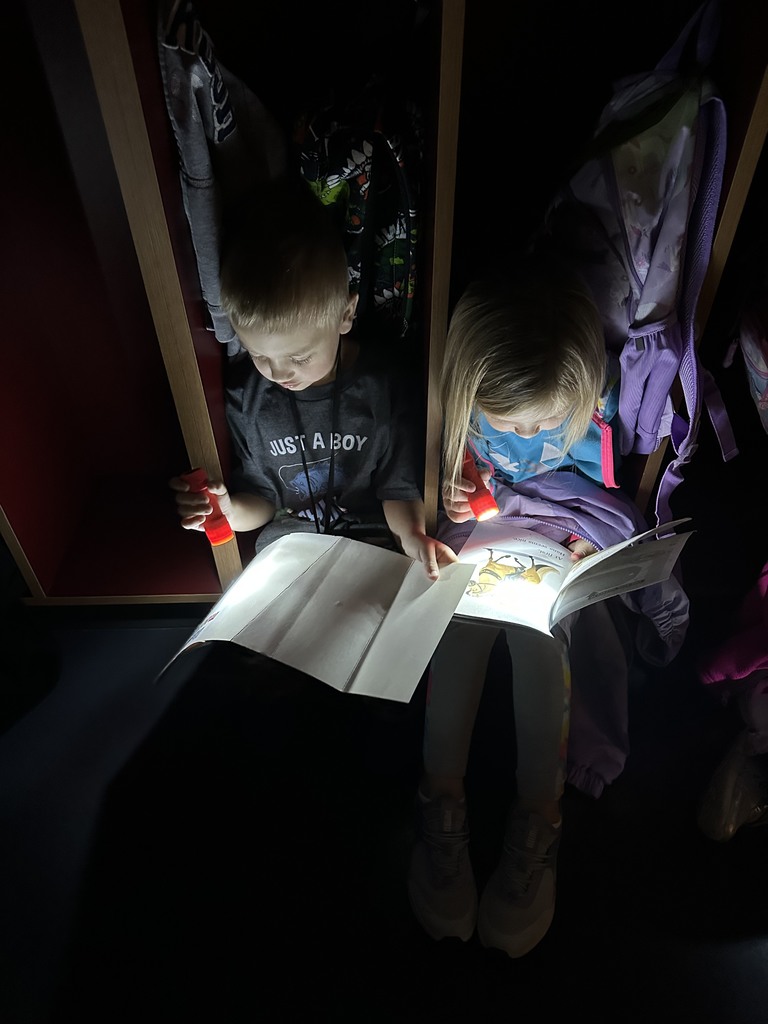 Who loves to travel? Here is your chance...We're going to Ecuador in June, 2025! Come learn more on Monday, September 18 at 6:30 p.m. in room 314. This is open to ALL 9-12th grade students. Here's a link to learn more,
http://explorica.com/Dietz-556
Photo credit Explorica Media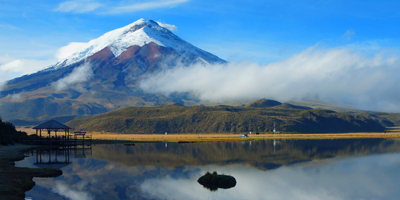 Picture Day for 7-12th grade will take place on Thursday, September 14!

Science class outdoors?🌳 It doesn't get much better! Mrs. Domben's 4th grade science classes took advantage of the new trails and outdoor learning space at CRES.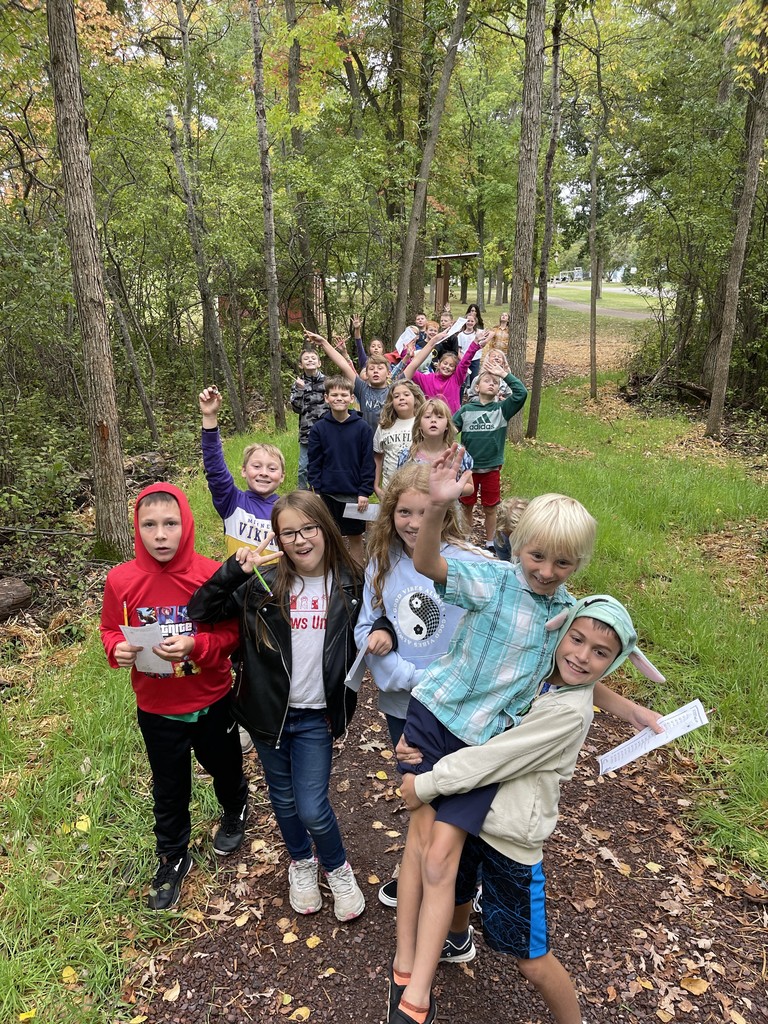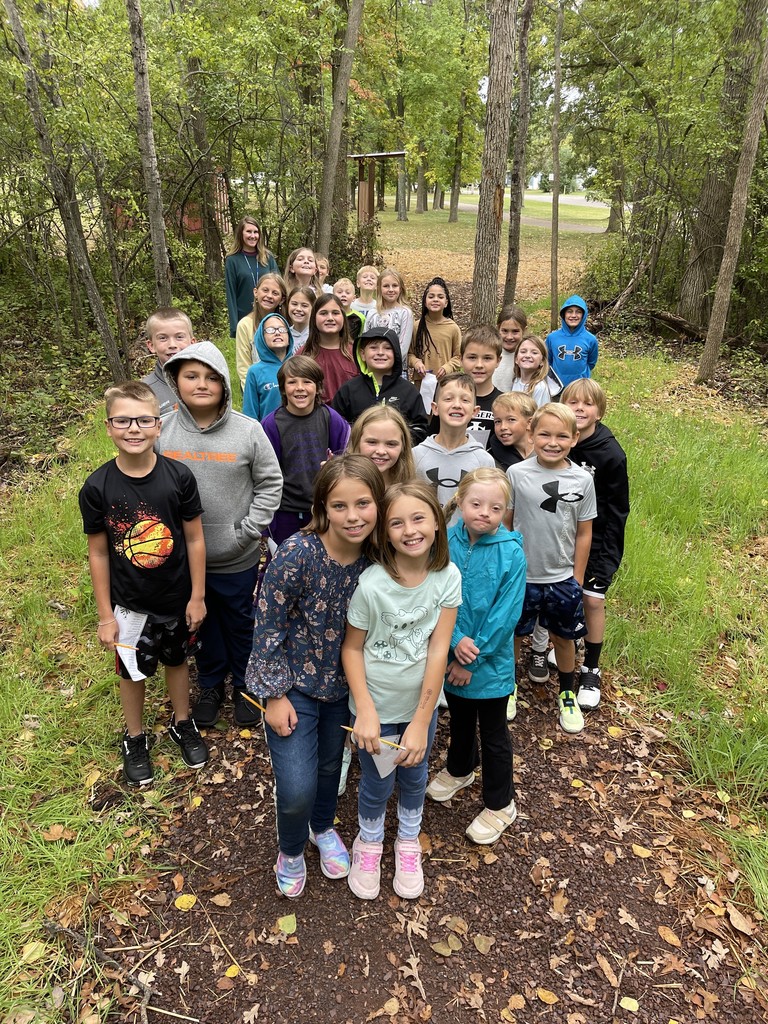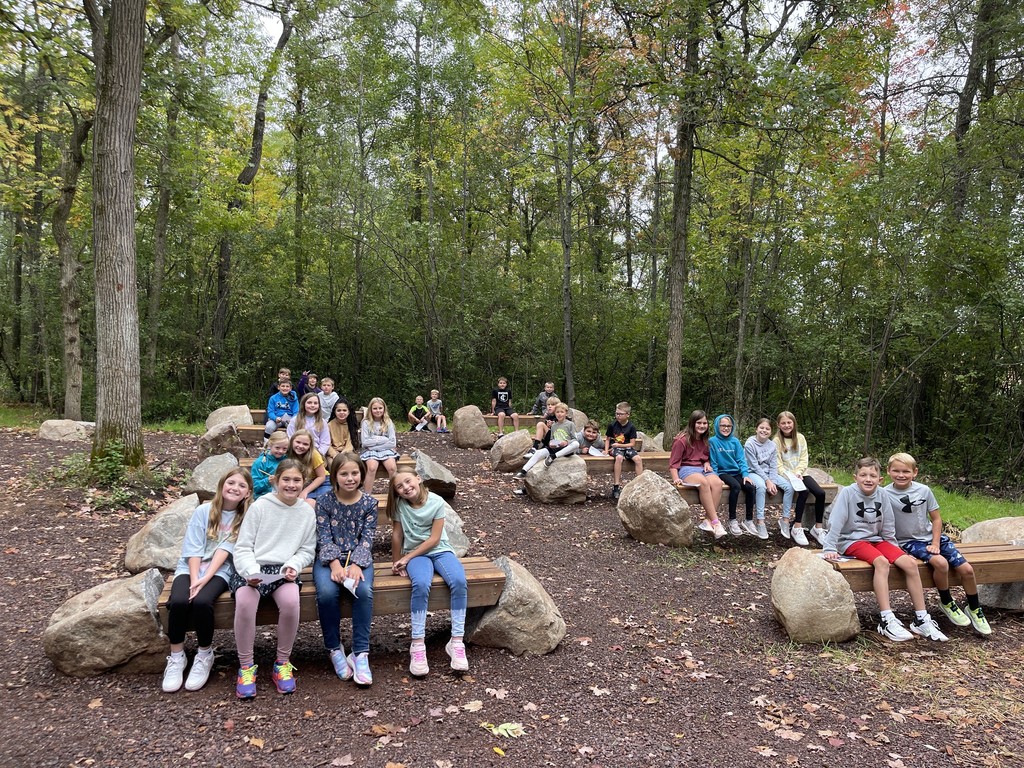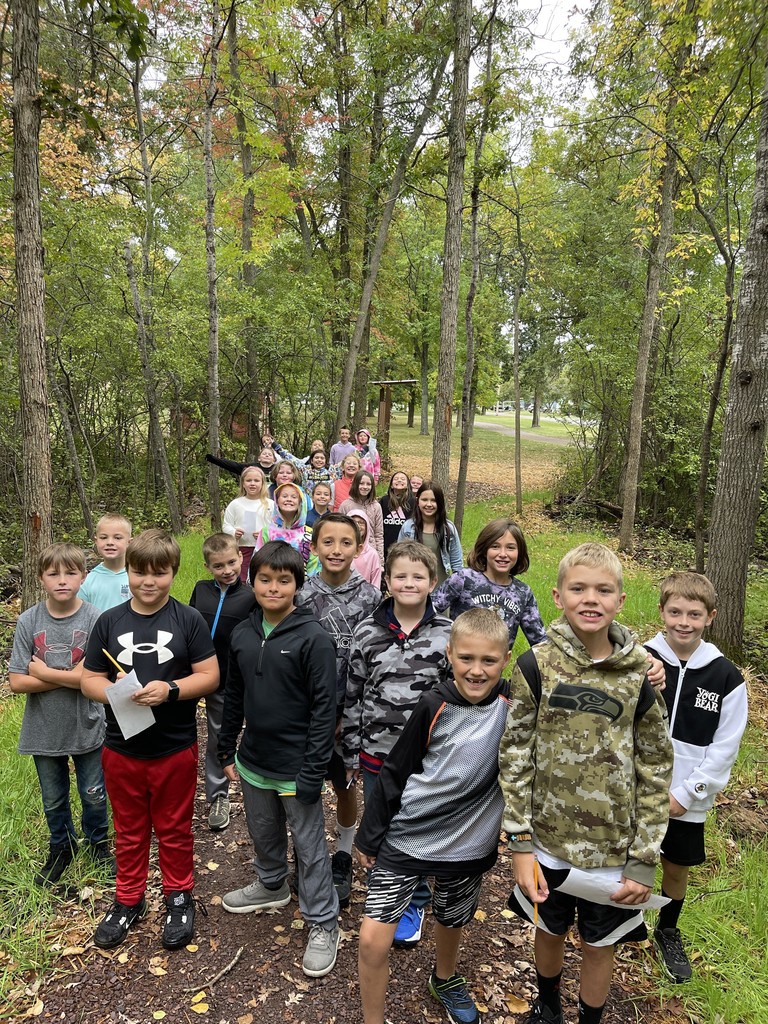 First graders have been having a great first week of school! 😊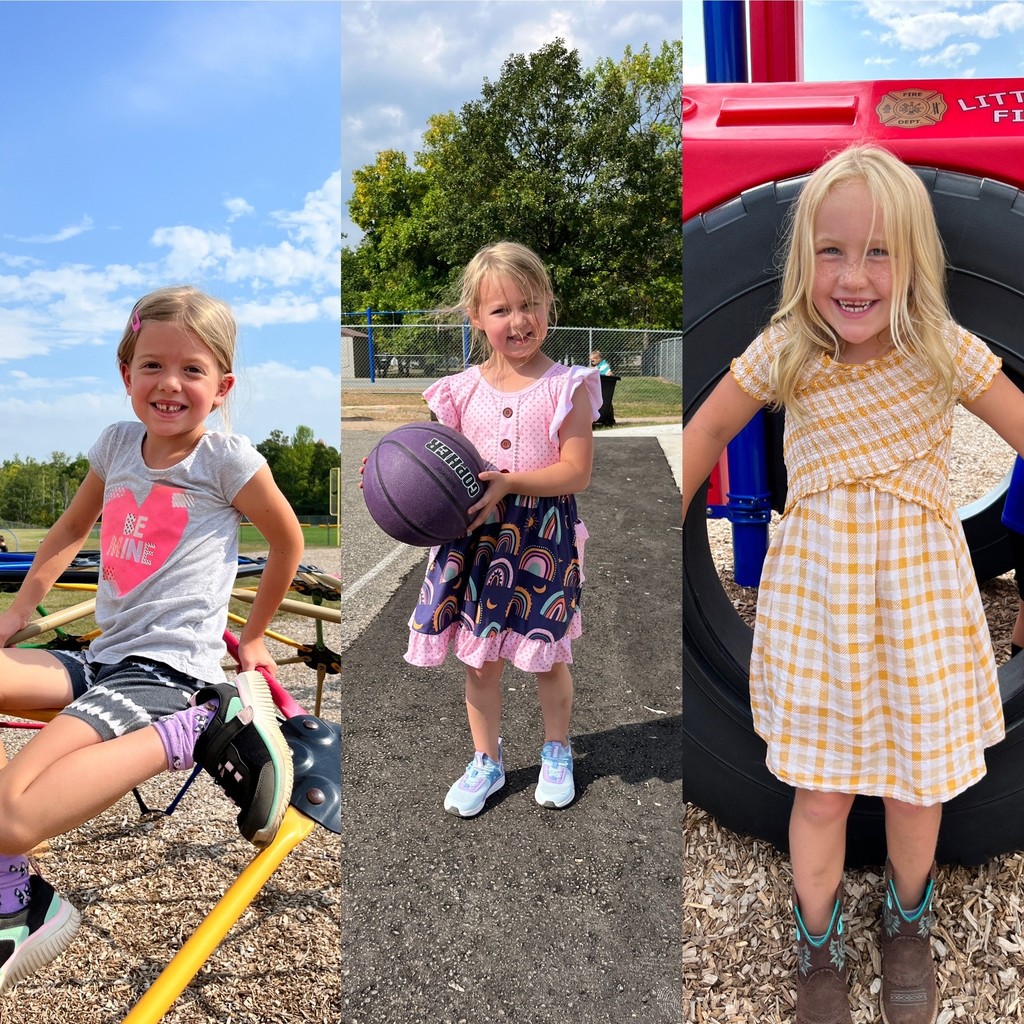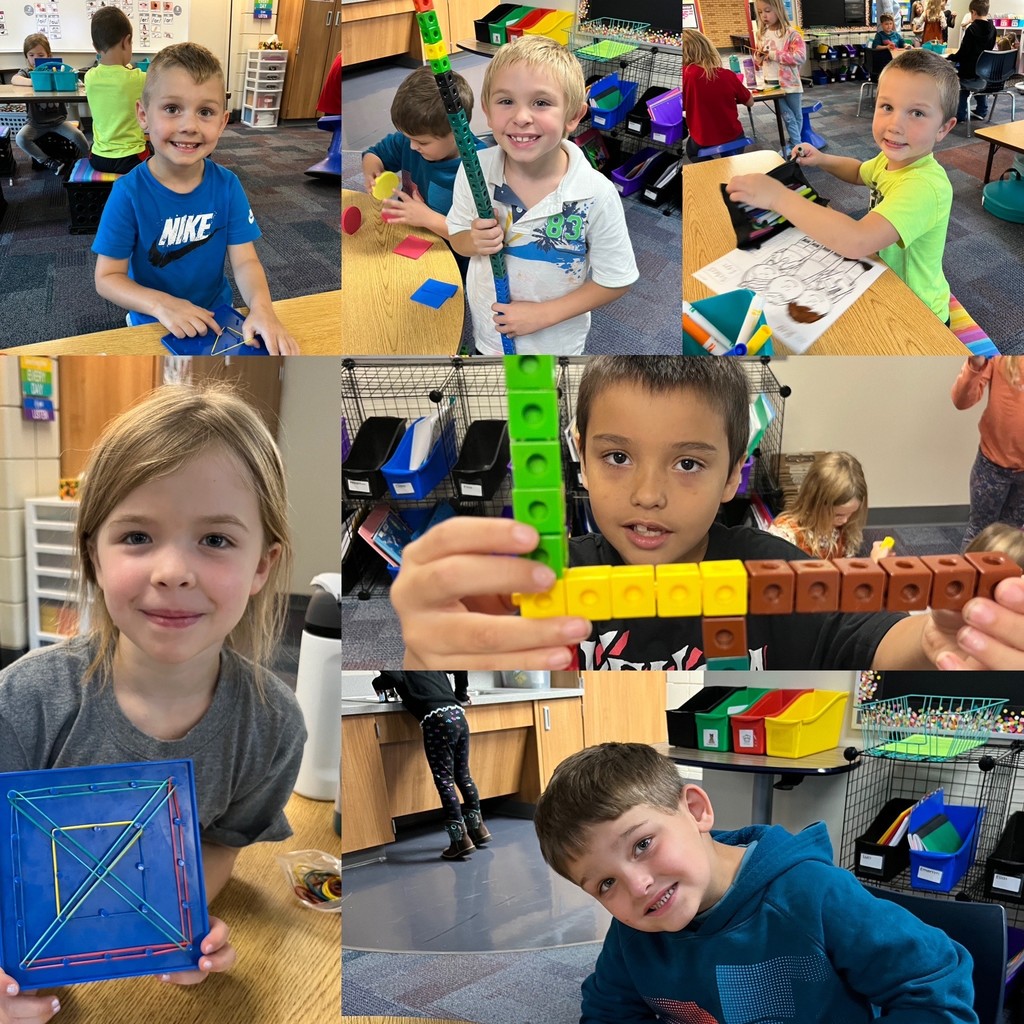 6th graders were busy in math yesterday racing to find the numbers 1-100 before the other groups, all while practicing working successfully with their classmates! Teamwork at its finest.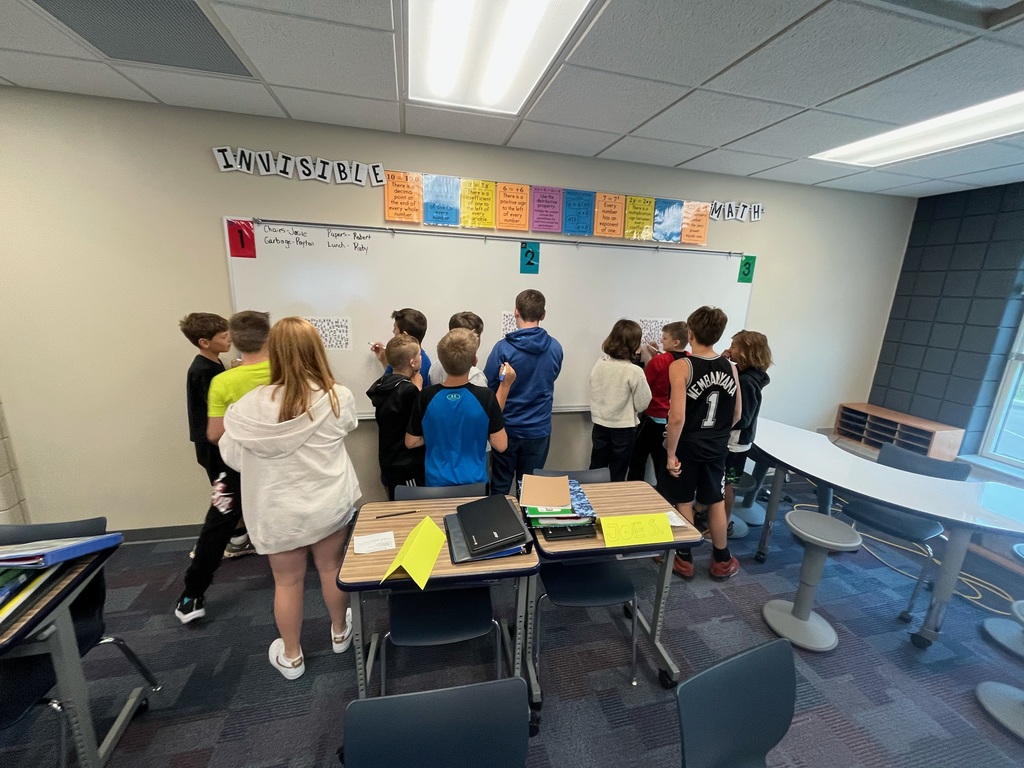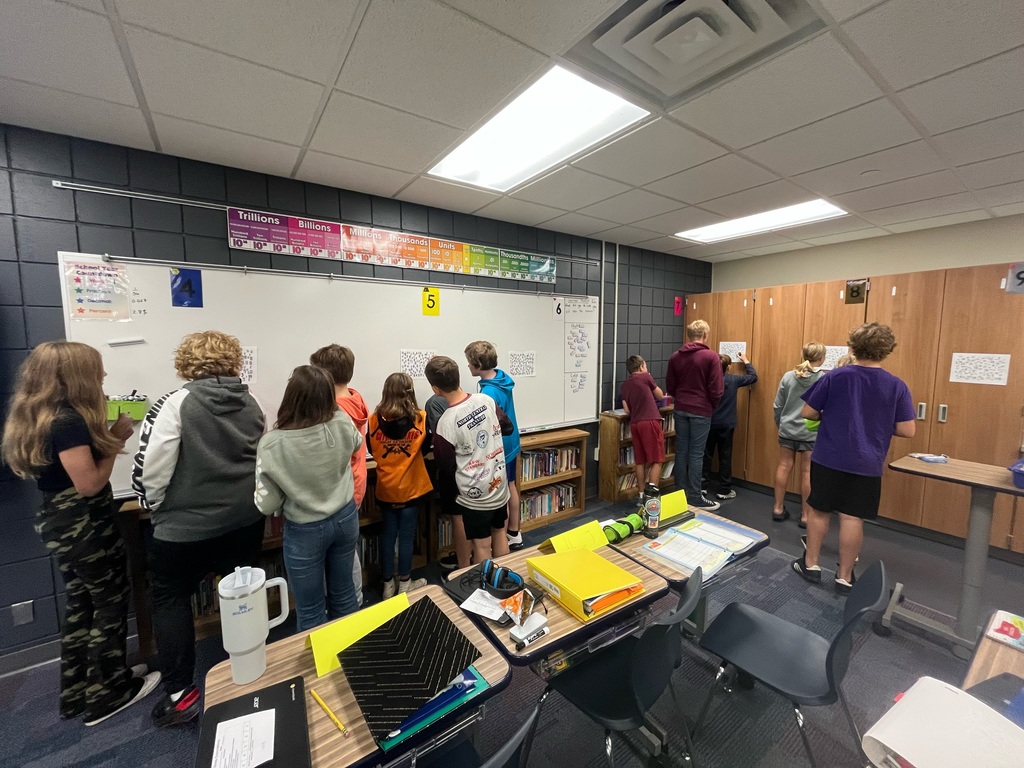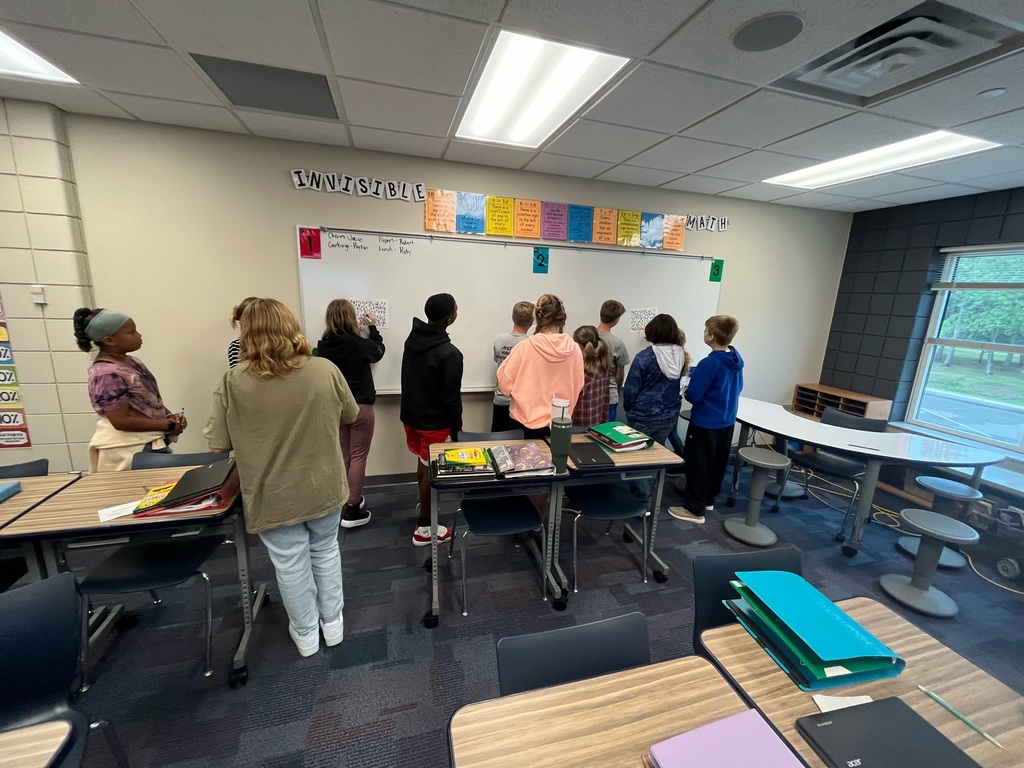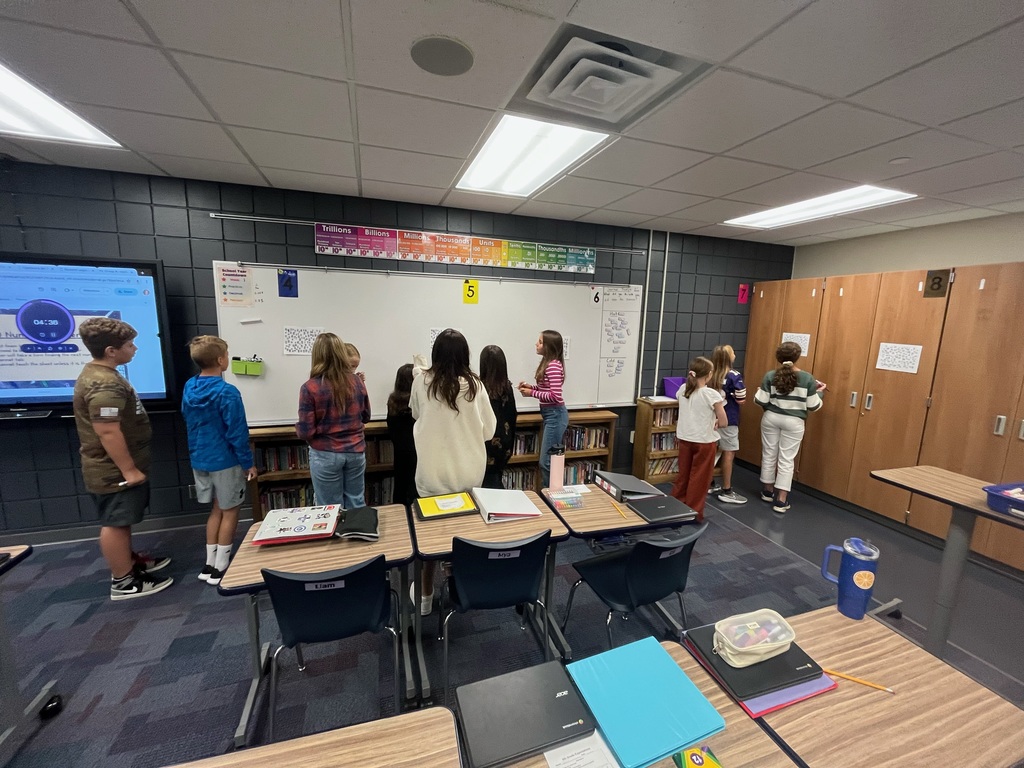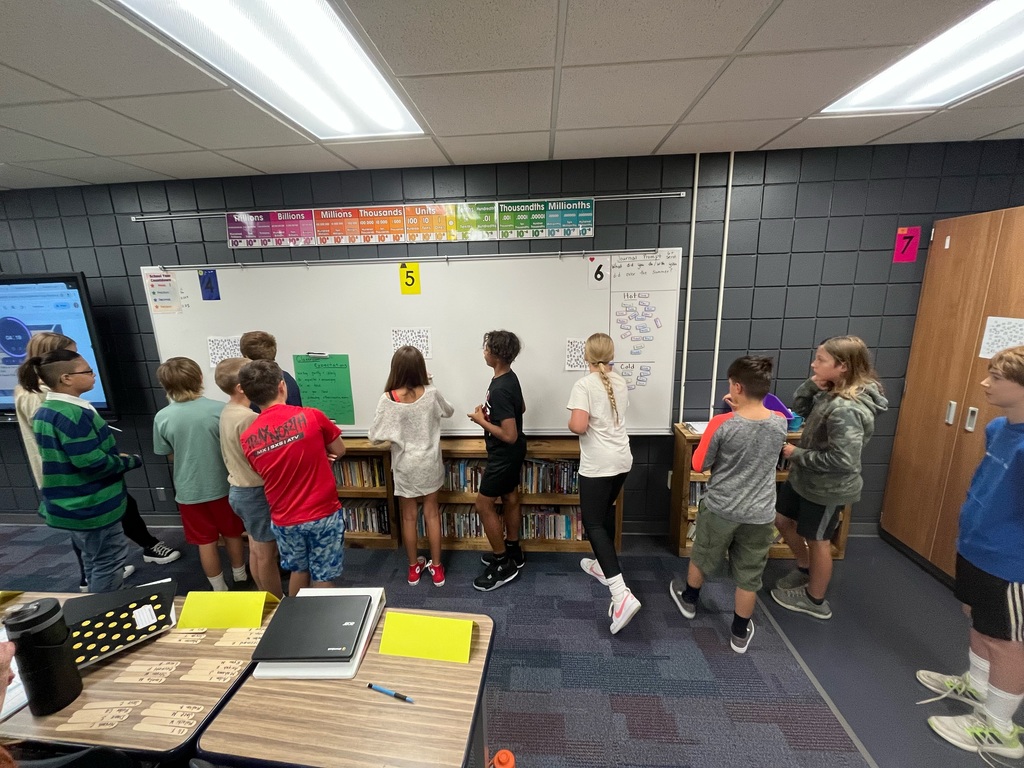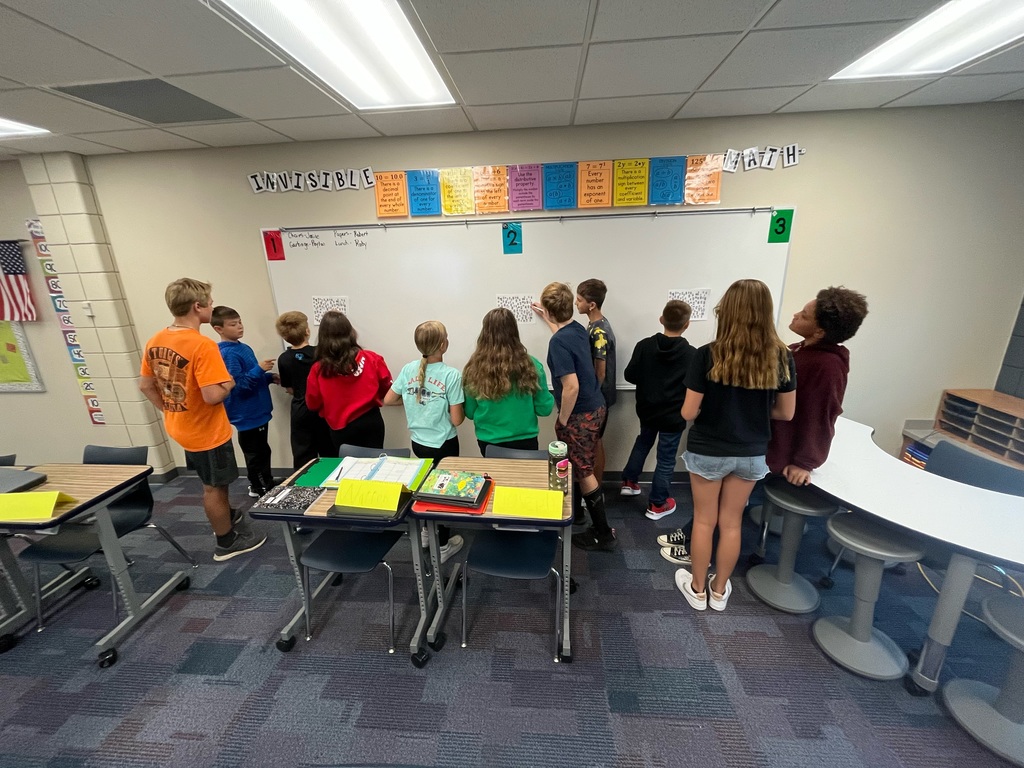 Huge shout-out to Pine River State Bank of Emily for the very generous donation of school supplies! We are truly grateful for our community!😍

Mrs. Fort's class ended their first day of school with an outdoor scavenger hunt! Students practiced working together with a partner during this activity.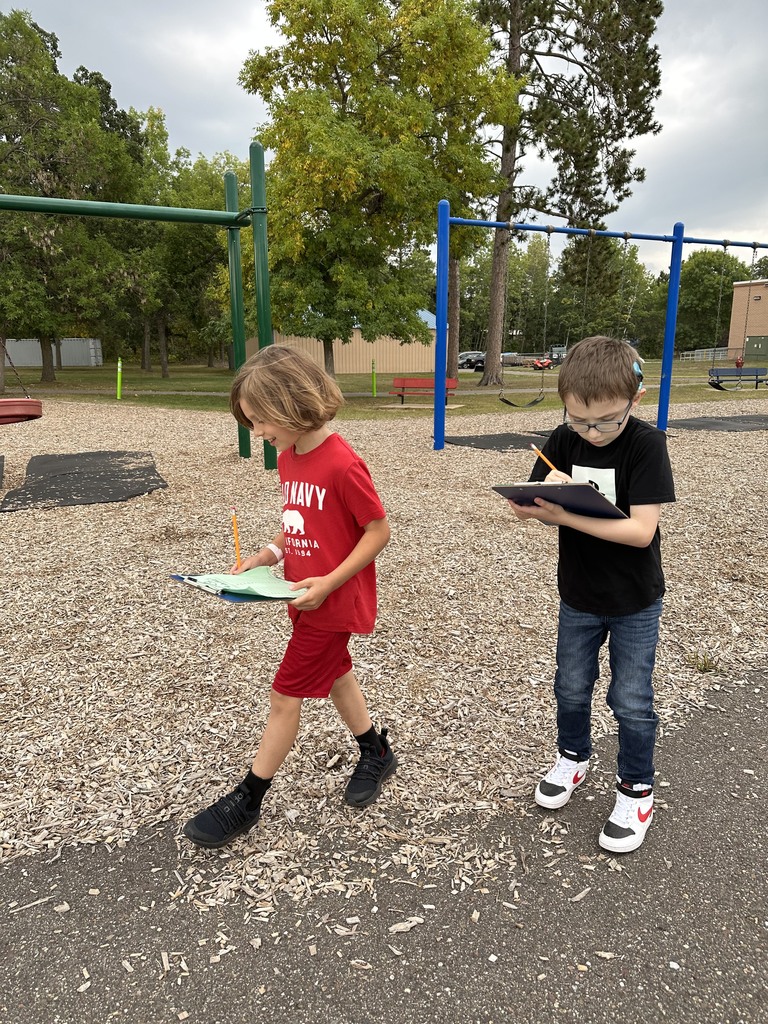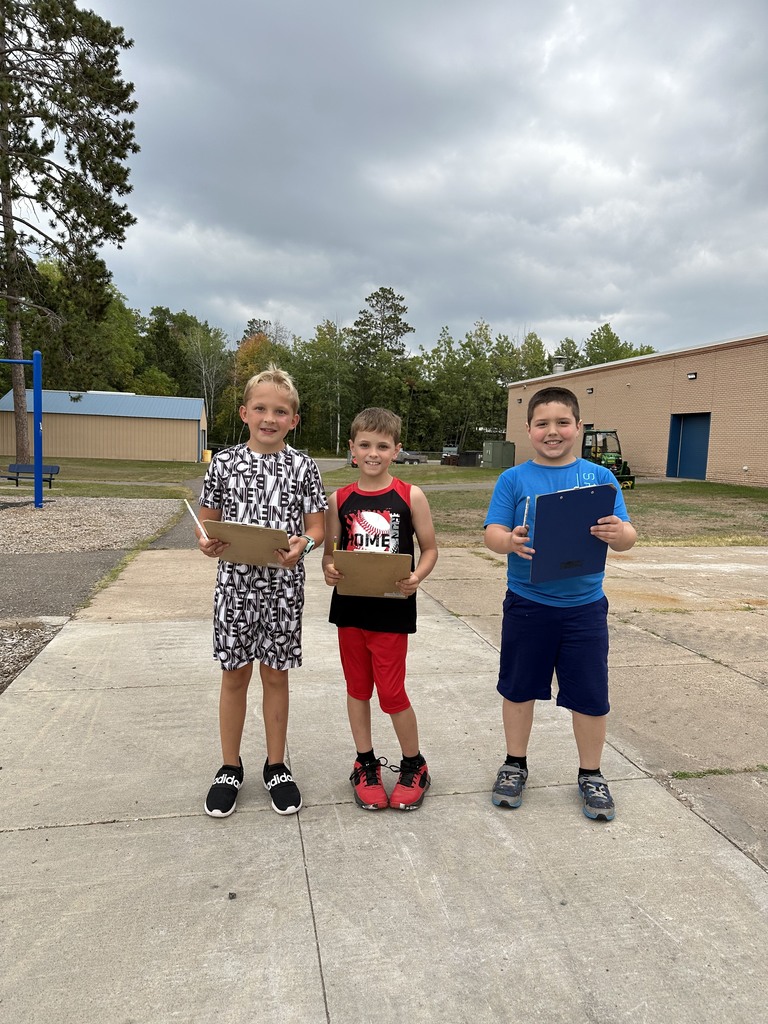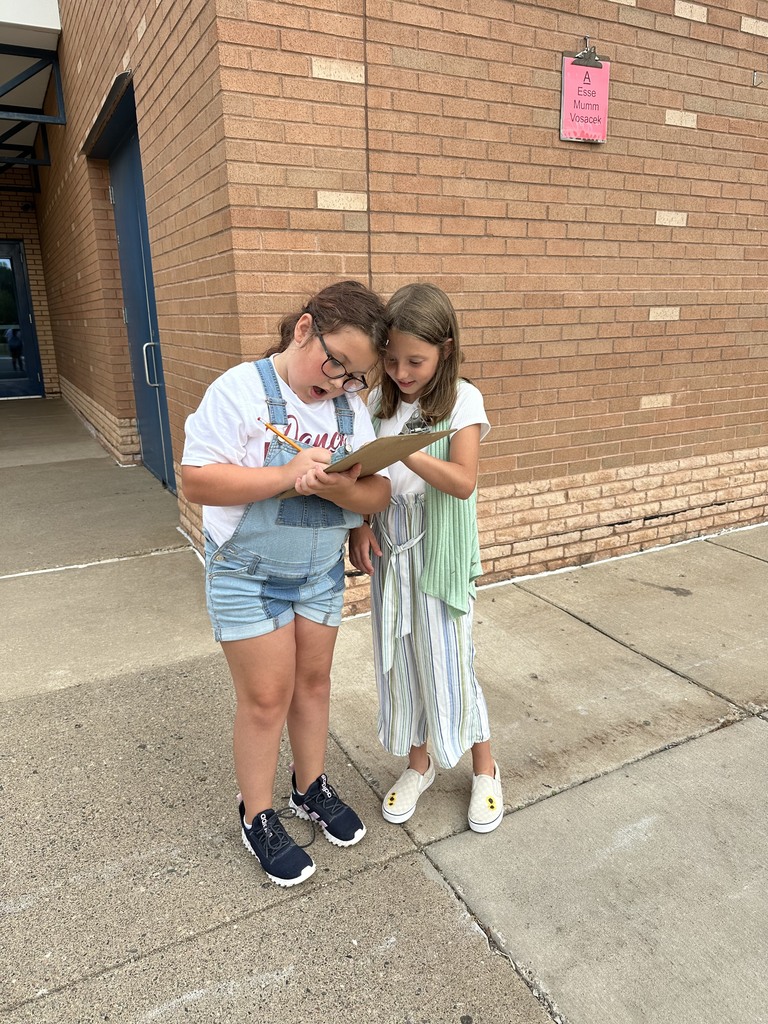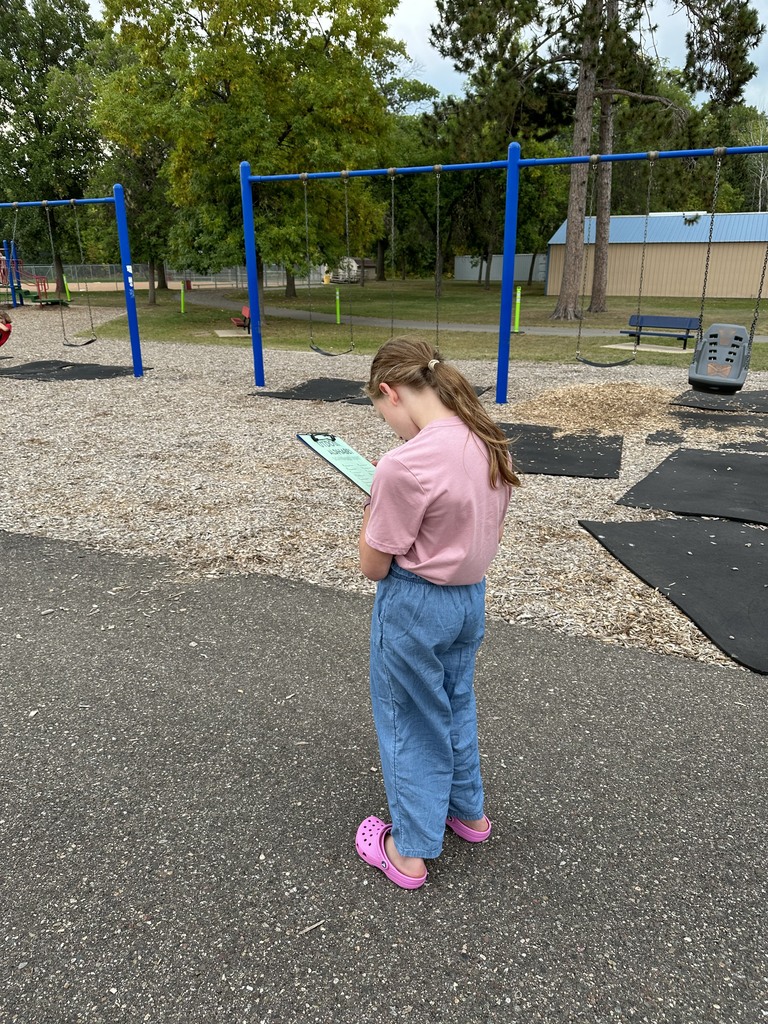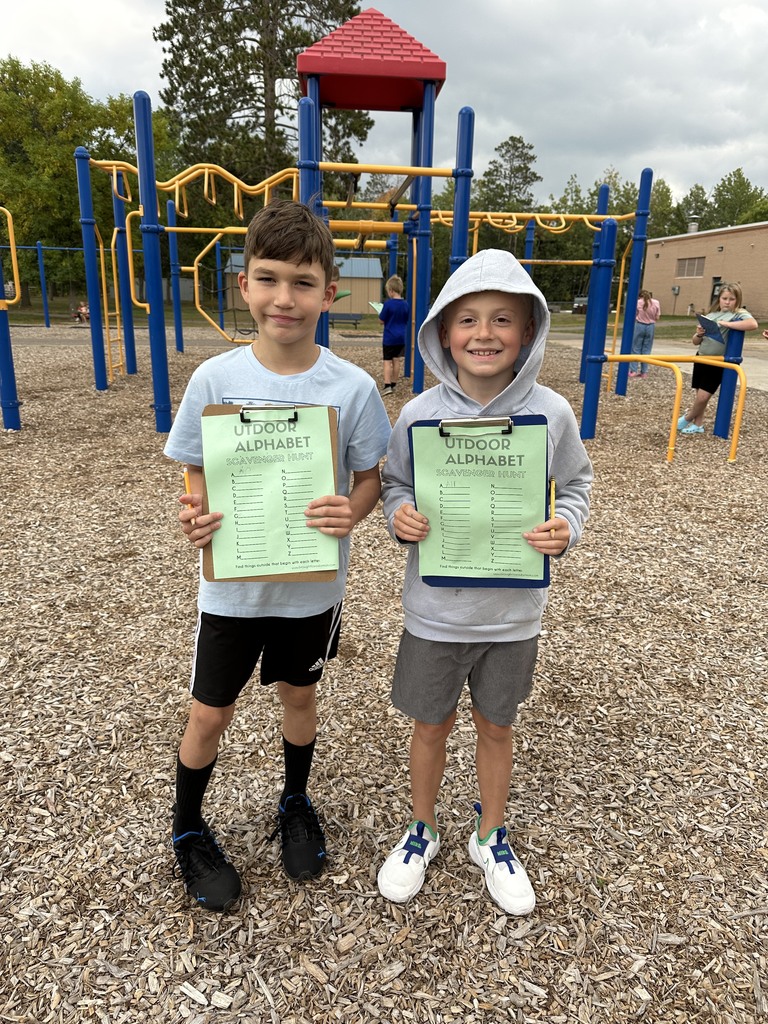 Ranger Run starts September 11th and kicks -off with a COLOR RUN! Ranger Run will take place Mondays at the CRES playground beginning at 6:00pm. All kids in grades Pre-K through 6th are invited. There will be three heats based on grade level. There is no fee for Ranger Run and no pre-registration. Come on out, run and have fun!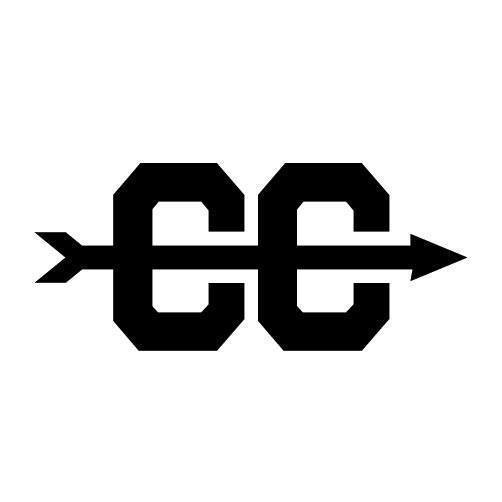 Thank you, Graphic Packaging, for the very generous donation of school supplies to both the high school and elementary school! We are so grateful for our community. #GOCIGO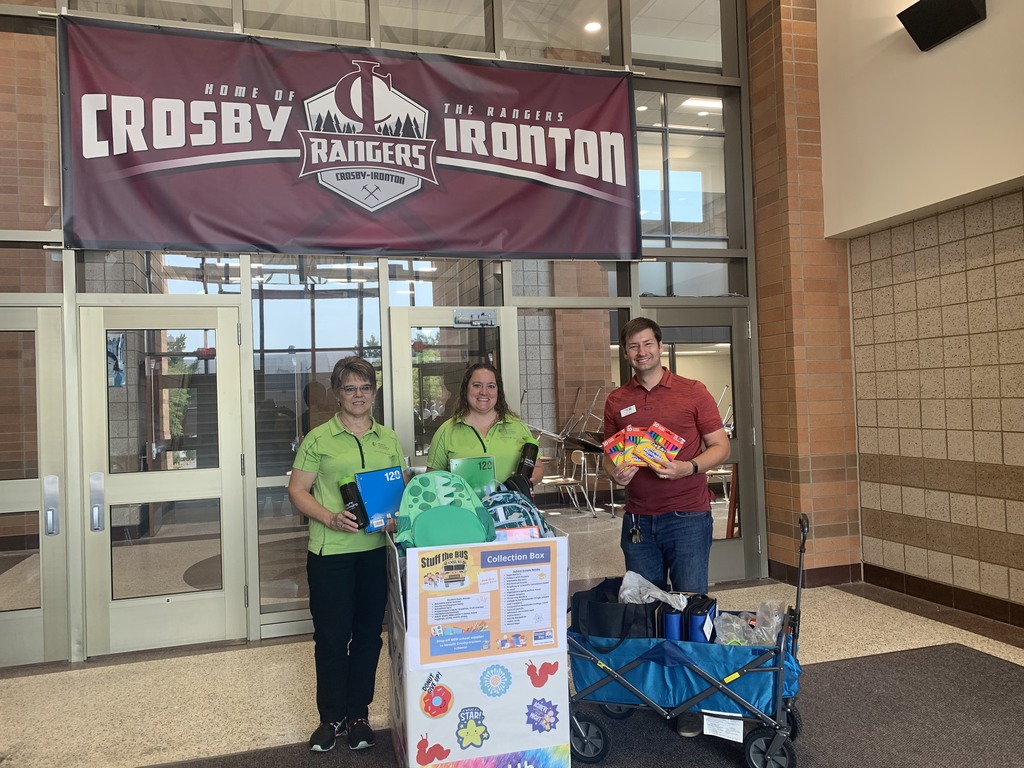 Have a safe and Happy Labor Day! We can't wait to see our students and staff tomorrow at the 1st Day of School😊

Let's all welcome Mr. Andrew Moore to C-I!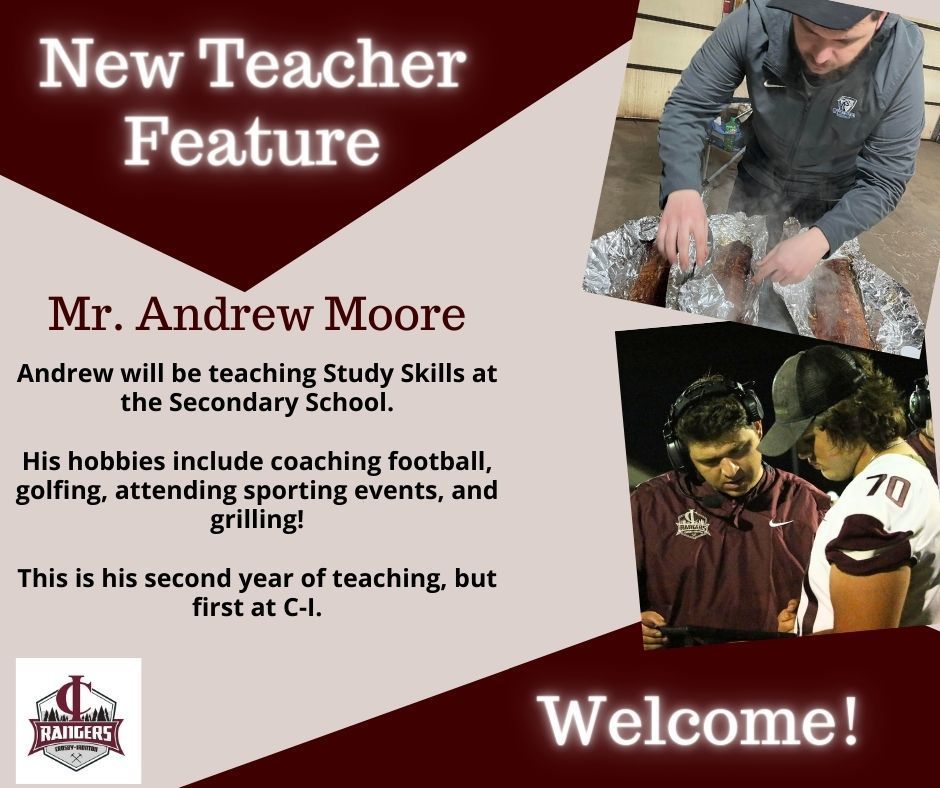 Come and be a part of a great team at Crosby-Ironton Schools!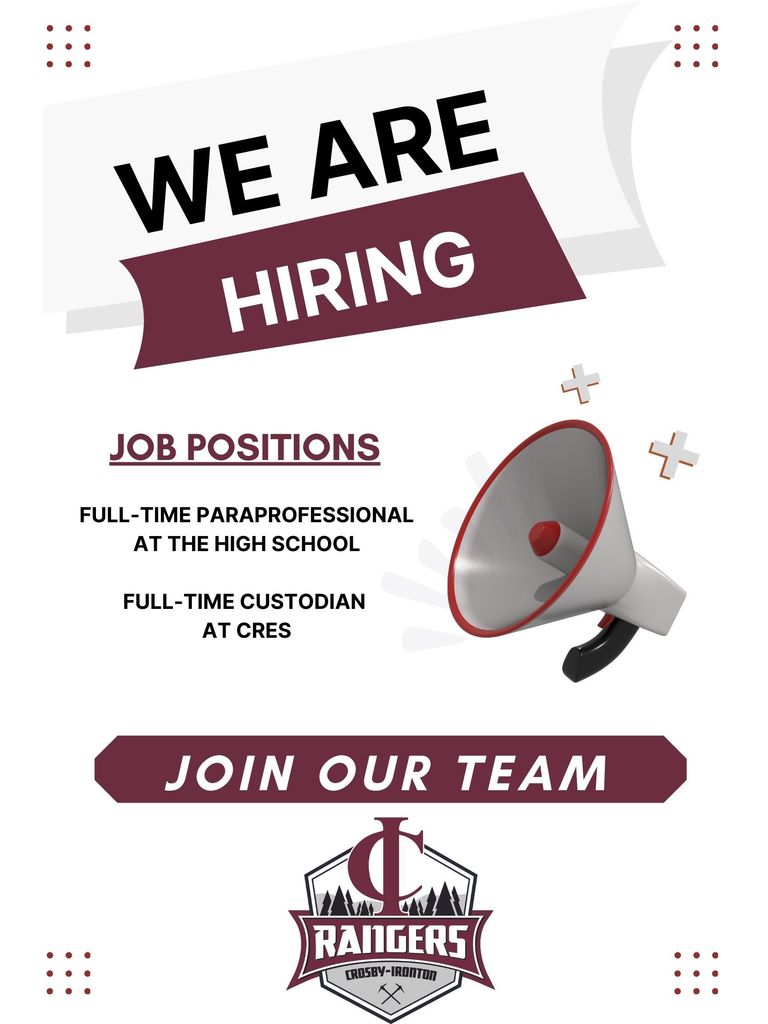 Let's all give a warm C-I welcome to, Mrs. Amanda Reyes!

REMINDER to CRES Families: Please bring your children's school supplies to Back to School Night at CRES, Wednesday, August 30. See you there!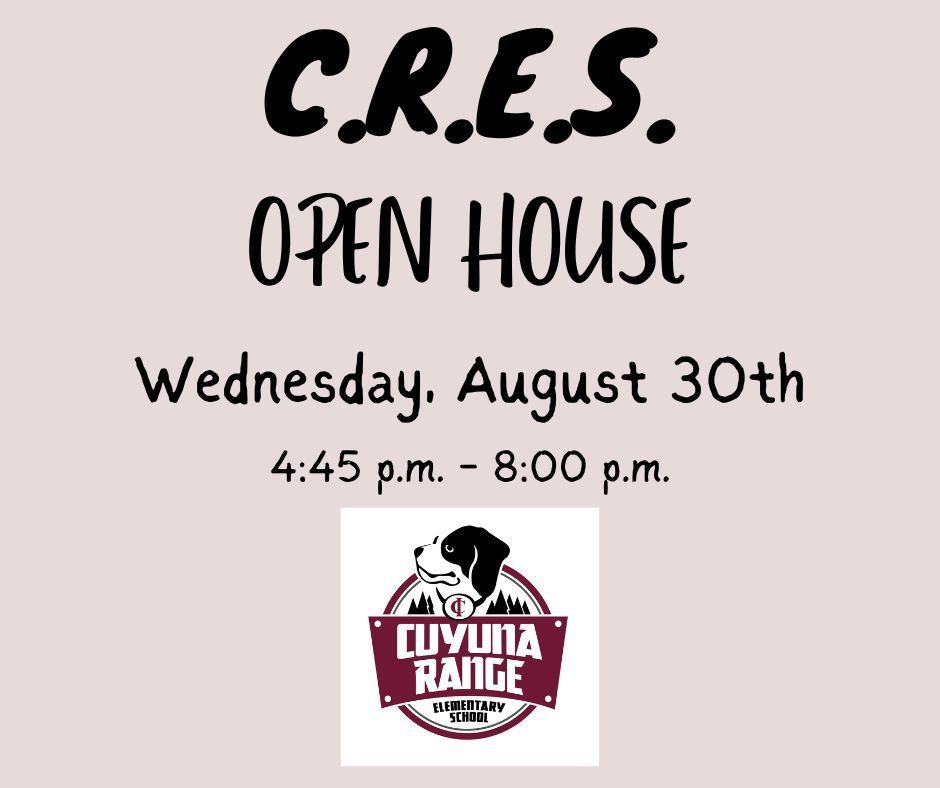 Unable to attend Back to School Night at the high school on Tuesday, August 29? The high school office will be able to assist you starting Wednesday, August 30 between 8:30-3:30 p.m.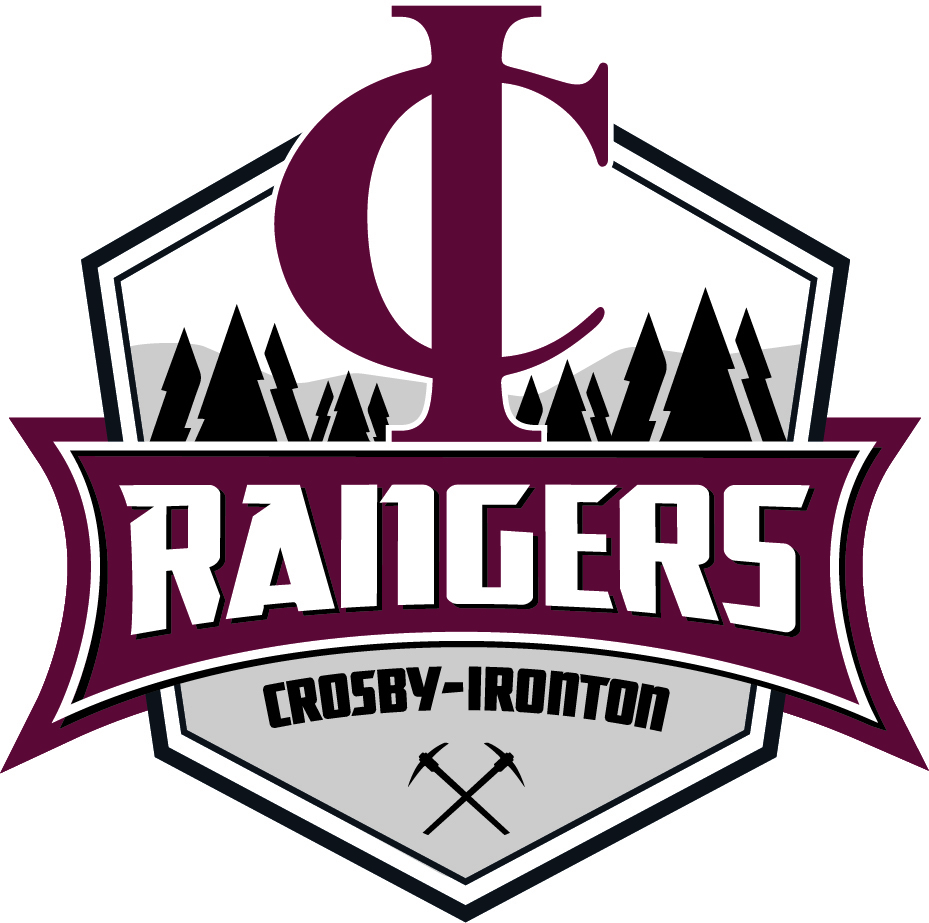 Let's give a warm welcome to, Megan Erickson!