Mrs. Jensen's 1st graders had a little fall fun and did some candy corn investigating! They discovered what happens when candy corn is placed in different solutions.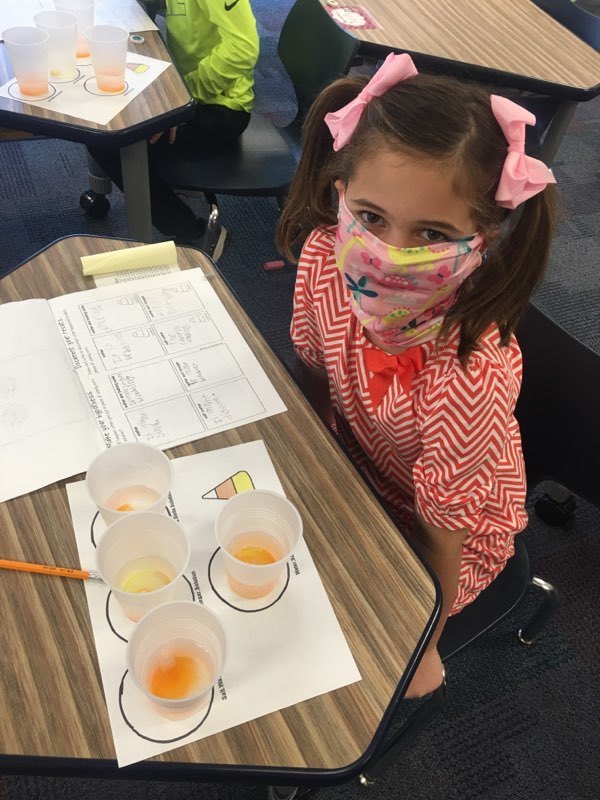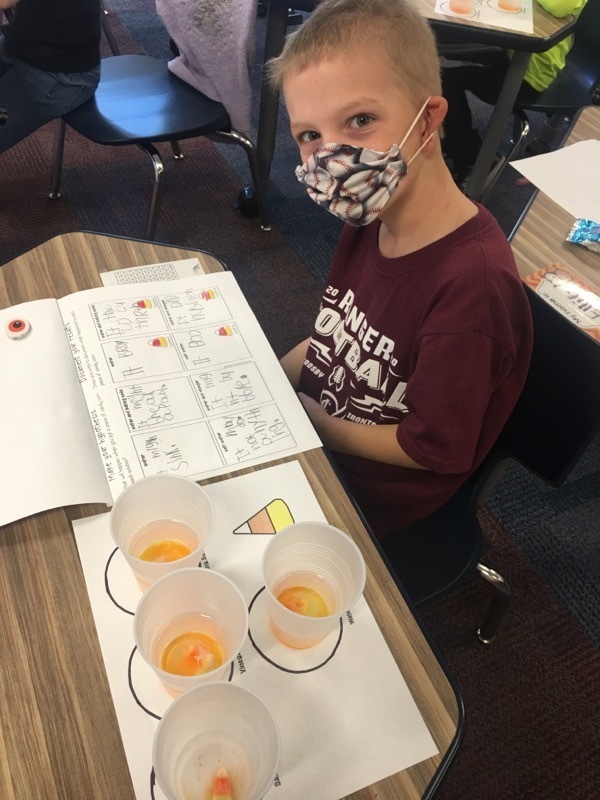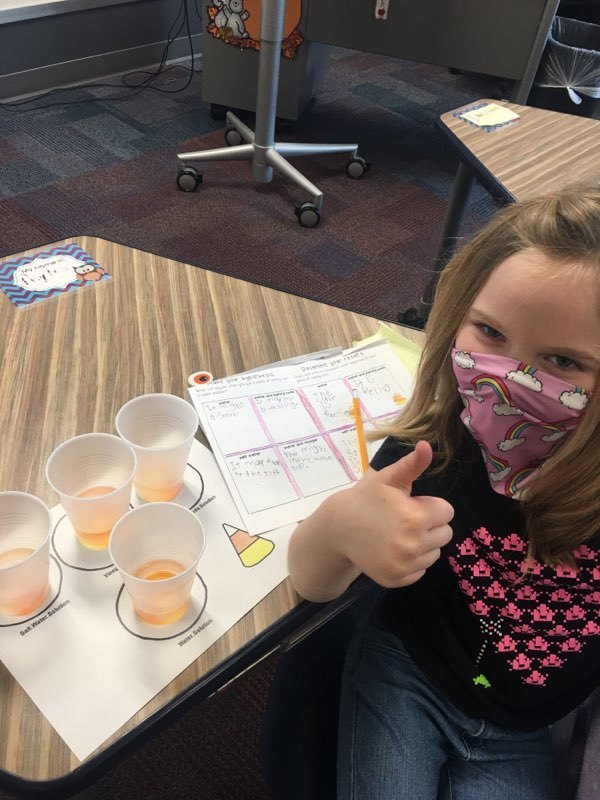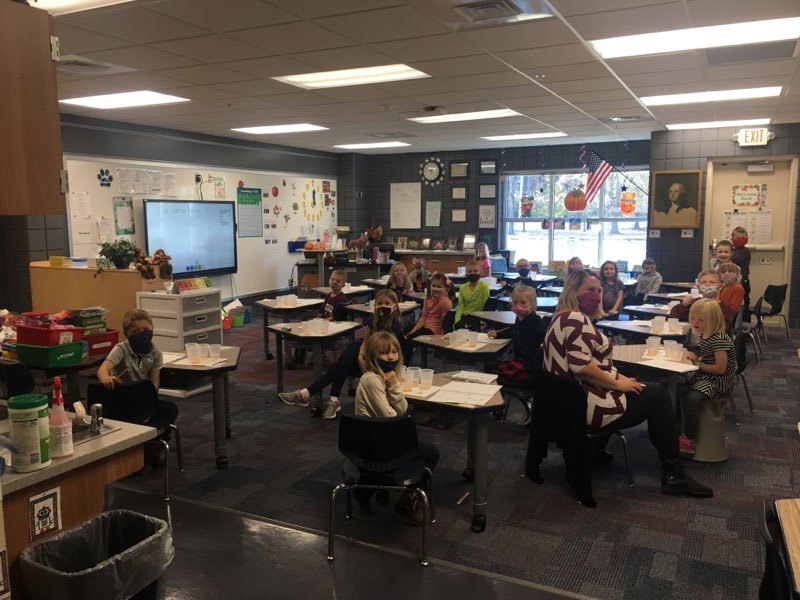 Fall Festival is happening at the Ironton Legion from 1-4 pm today, sponsored by Grad Blast. Kids games, hotdog meals, and bake sale. See y'all there!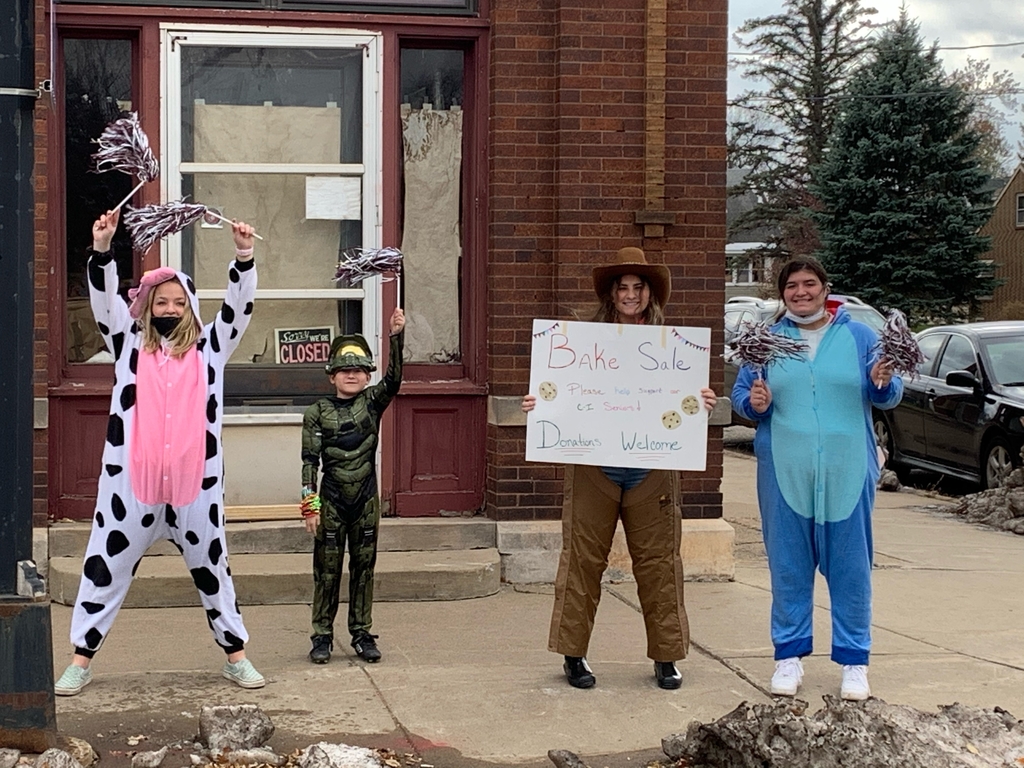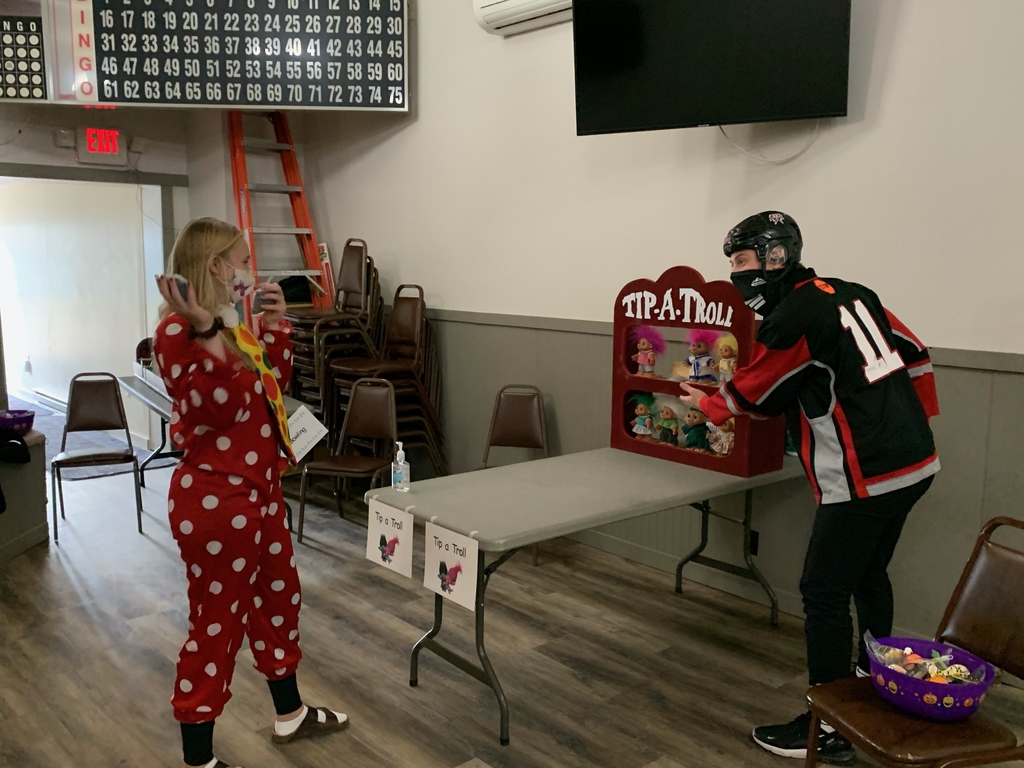 7th grade students in Mrs. Syrstad's English class have been reading about the Holocaust. Together, they read and analyzed a poem called "The Butterfly" which was written by a young man while he was imprisoned in the Terezin Concentration Camp. The poem was found at the camp at the end of the war and has resulted in the butterfly becoming a powerful symbol of remembrance. Students created their own butterflies to remember the victims and survivors of the Holocaust. We must remember this part of history in order to insure that it never repeats itself.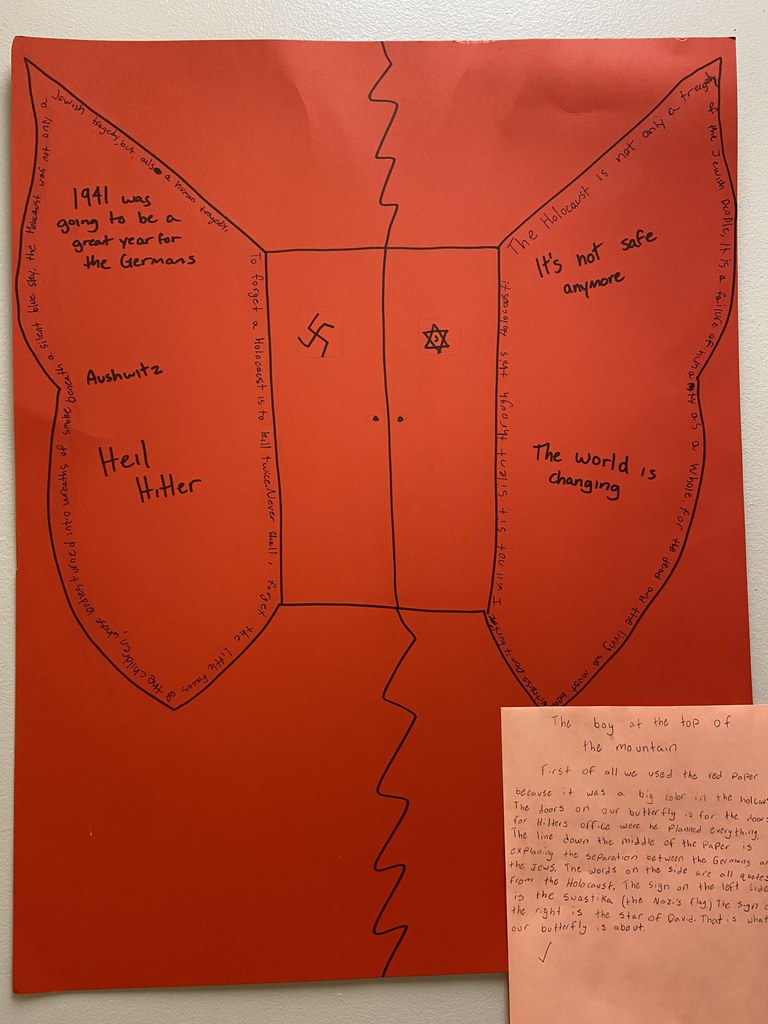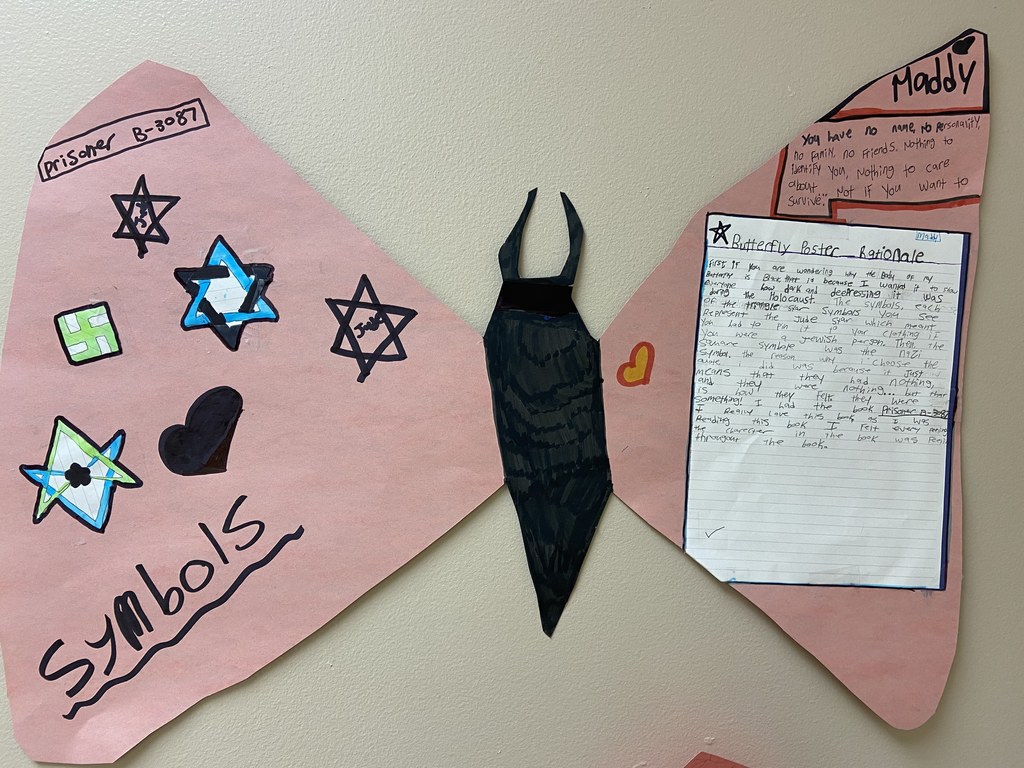 REMINDER: SALT will be continuing it's annual WE Scare Hunger campaign on Saturday October 31st from 5:00 PM to 8:30 PM. SALT members will be knocking on doors in Crosby, Ironton, and Deerwood, collecting nonperishable food items to donate to the Cuyuna Food Shelf. -Members will wear masks and respect Covid-19 guidelines. -If you would like to donate but need to limit personal interactions, you are welcome to place donations on your doorstep for members to collect. Thank you for your donations!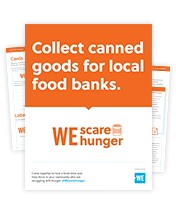 Mr. Otterstad's students have been working hard in art class. Here is an acrylic still-life painting and a water coloring painting. Great job!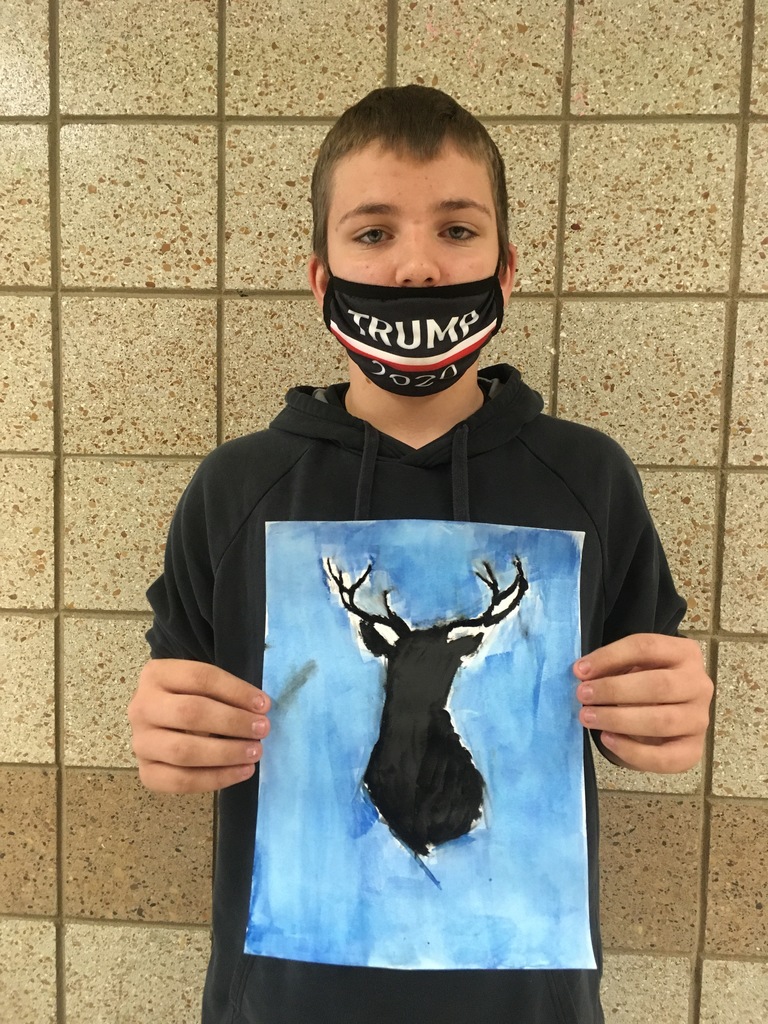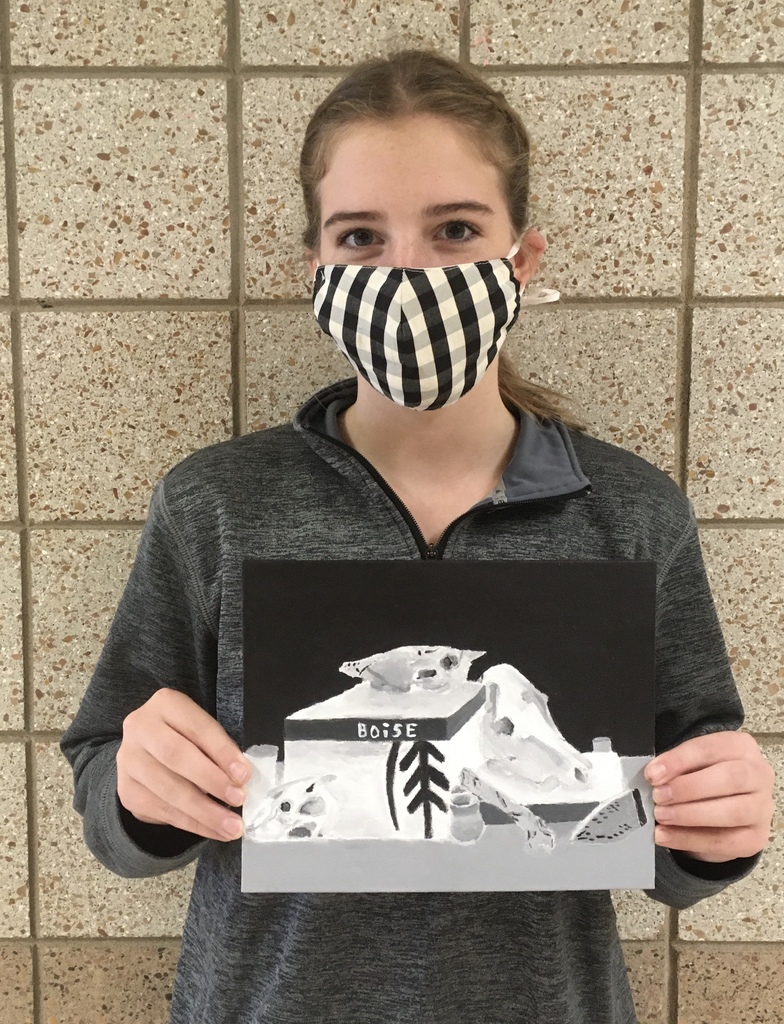 Last Wednesday was Unity Day. Students wore orange to prevent bullying and show kindness, acceptance and inclusion. Here is Mrs. Vosacek's class doing just that! #UnityDay2020

Here is what has been happening in Mr. Otterstad's art classes. We sure have some talented students!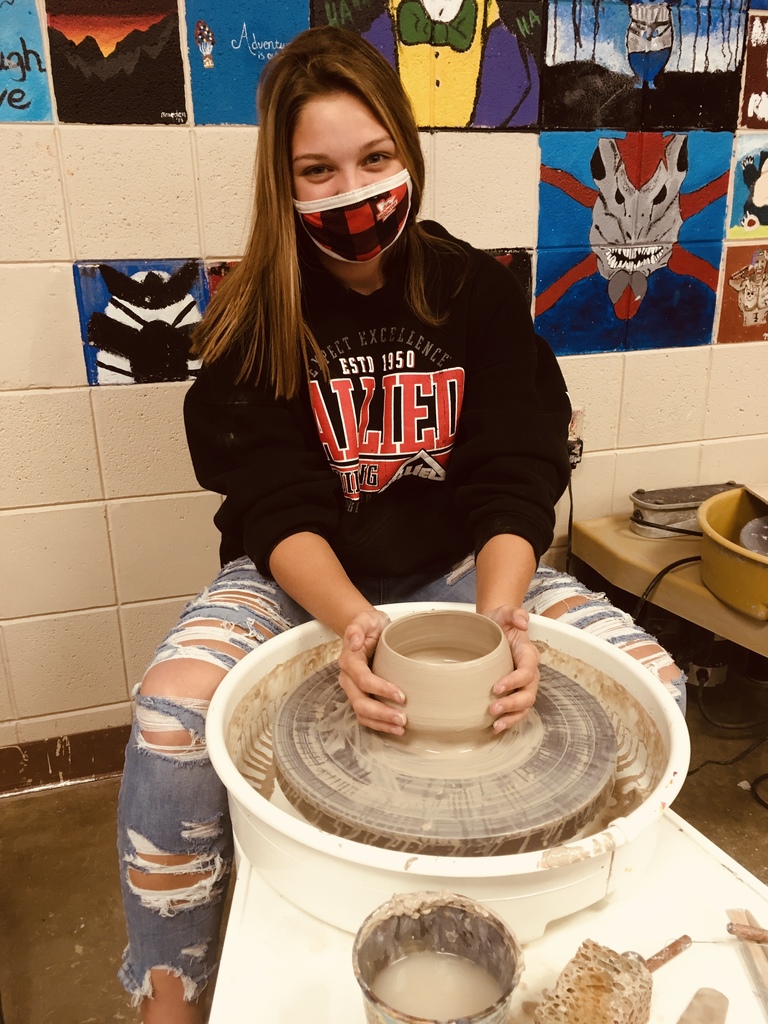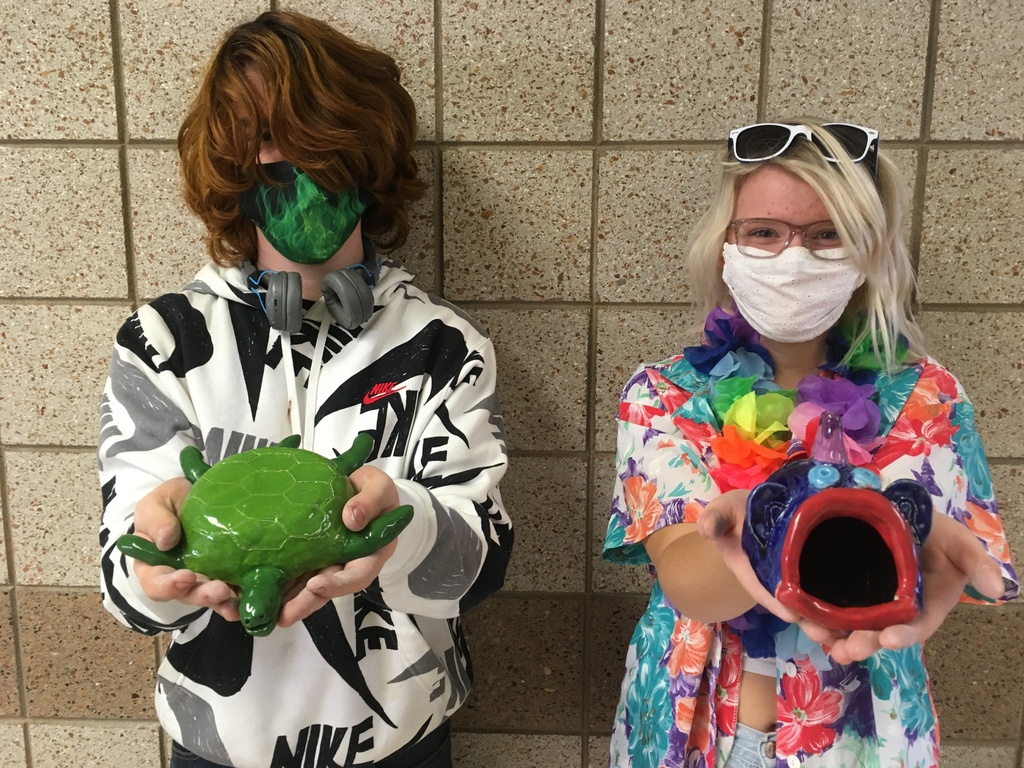 Junior High (7-9) Knowledge Bowl is now accepting applications for the 2020-2021 season! This year competitions will be completely virtual to ensure students' safety. If you are interested, you may pick up an application in the office or Mr. Hollenhorst's room. Applications are due November 3rd and may be dropped in Mr. Hollenhorst's room (109).

Some fun was had during Homecoming Week: Students created posters, to be placed down at the football field, for today's Stump Game against the Aitkin Gobblers. You may watch live stream from the Crosby-Ironton Athletics Facebook page. Good Luck Rangers! #Go-CI-Go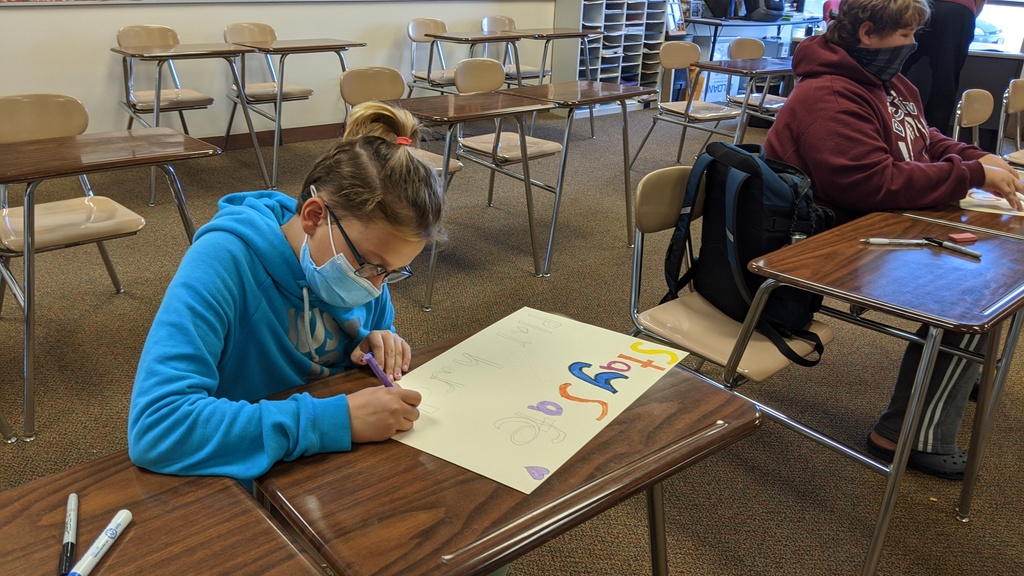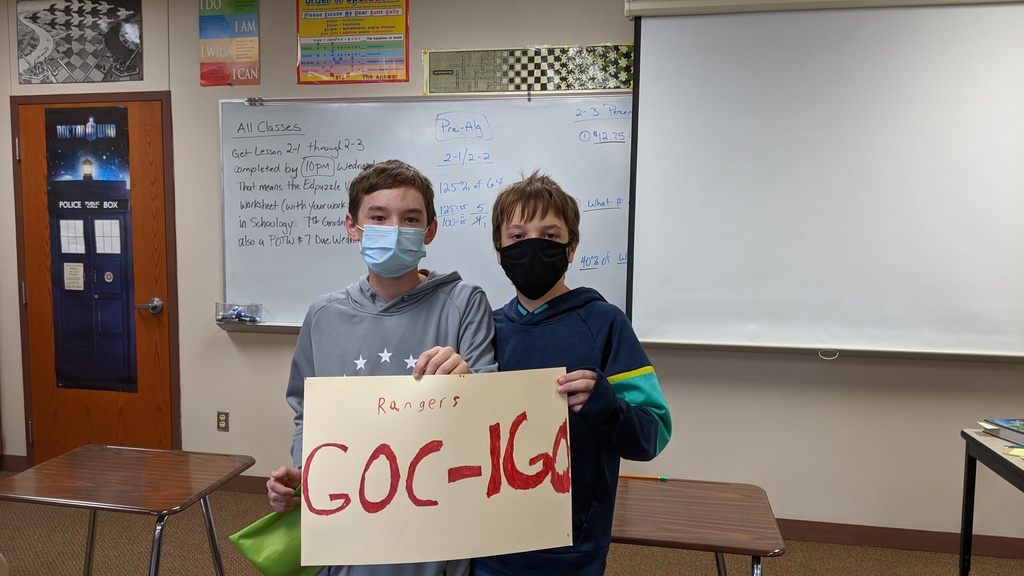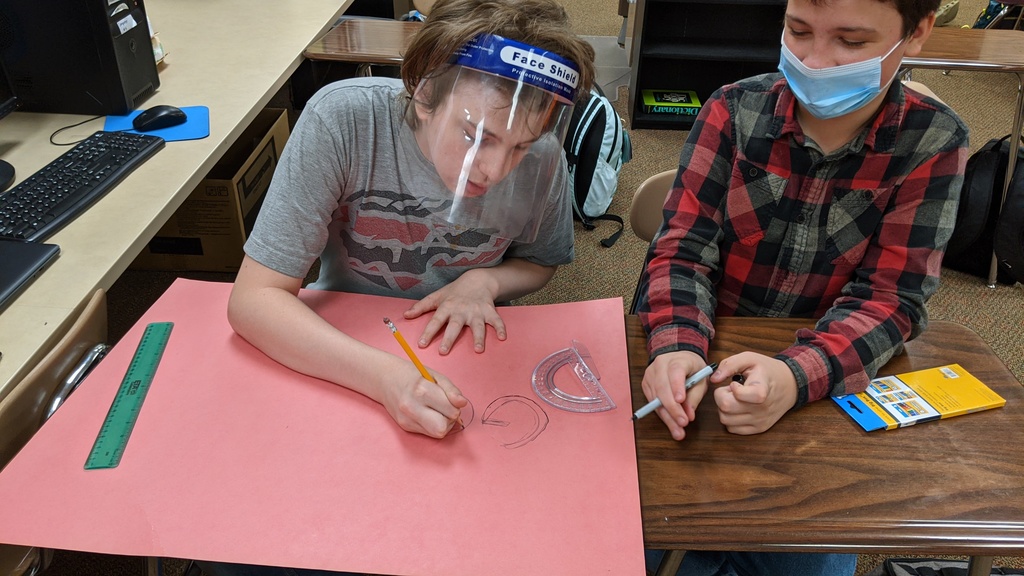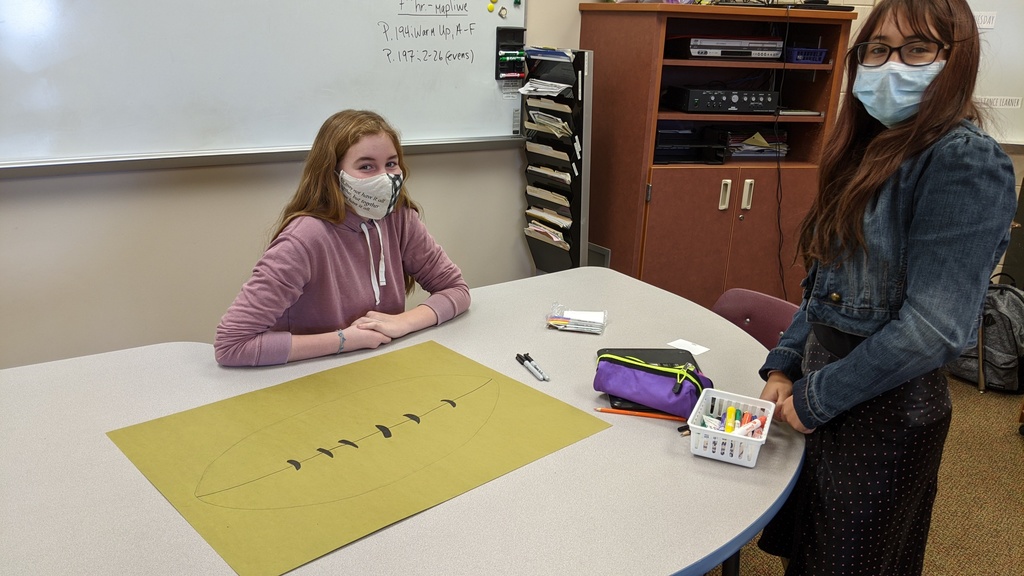 Homecoming week's dress up days included "Beach Day" and "Decades." Take a look at a few of the students dressed for the occasions! The C-I Ranger Volleyball team plays tonight, at home, against Detroit Lakes. You may catch the live action game via the C-I Ranger Volleyball Facebook page. Live play begins with JV at 6:00 PM and Varsity at 7:15. Good luck Rangers! #GO-CI-GO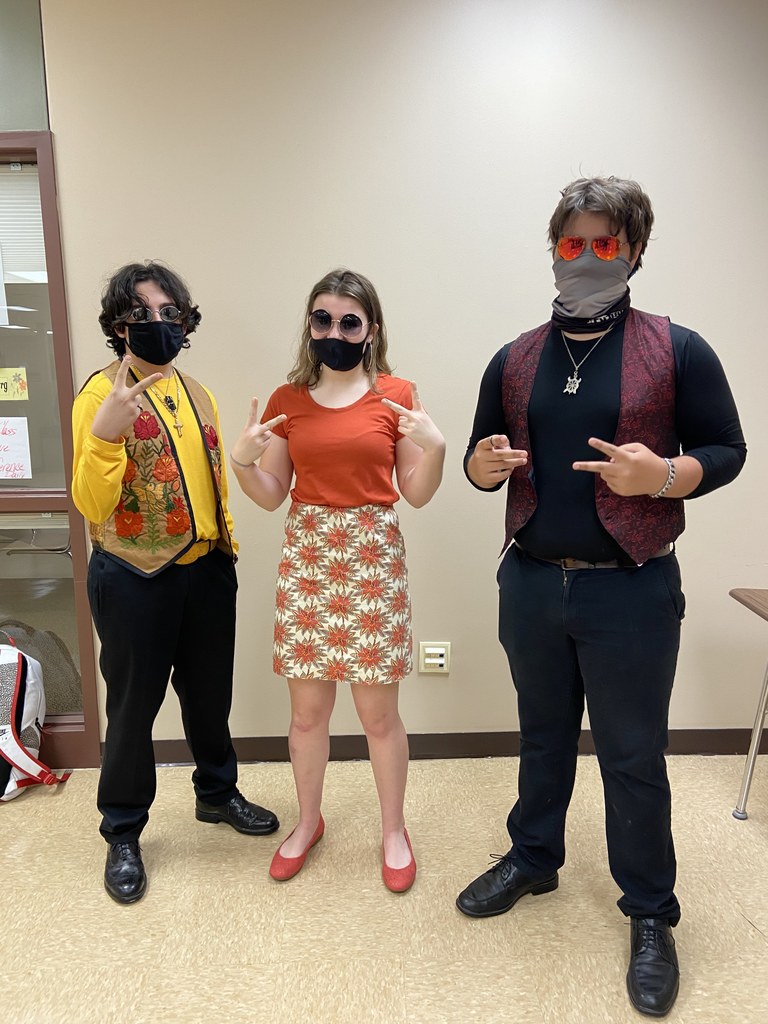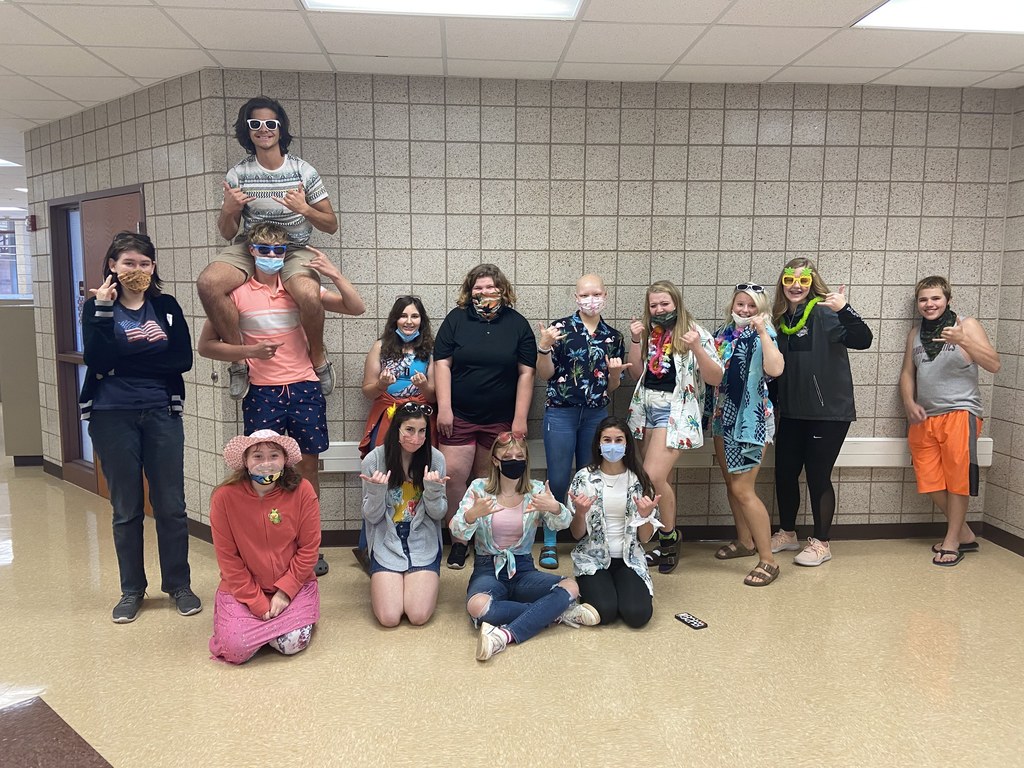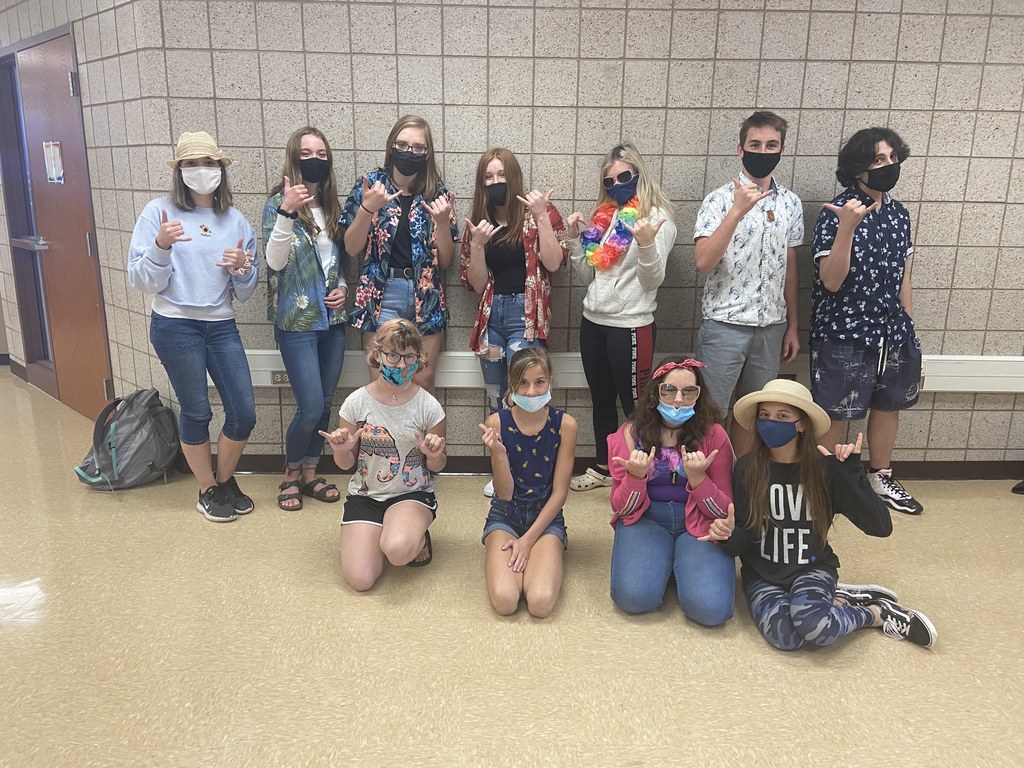 Seniors and Parent(s)/Guardian(s): This is a reminder to please check your email! There is important information regarding your Senior Year, that was sent out last week. Please take time to go over this at home together as a family. If you have any questions at any time, contact Mrs. Doyle. This document can be found in the blue folder in my Schoology course entitled "Counselor's Connection".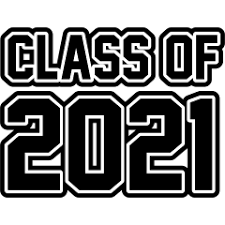 Check out what two of Mr. Otterstad's art students created! Great job you two...keep up the good work! #GOCIGO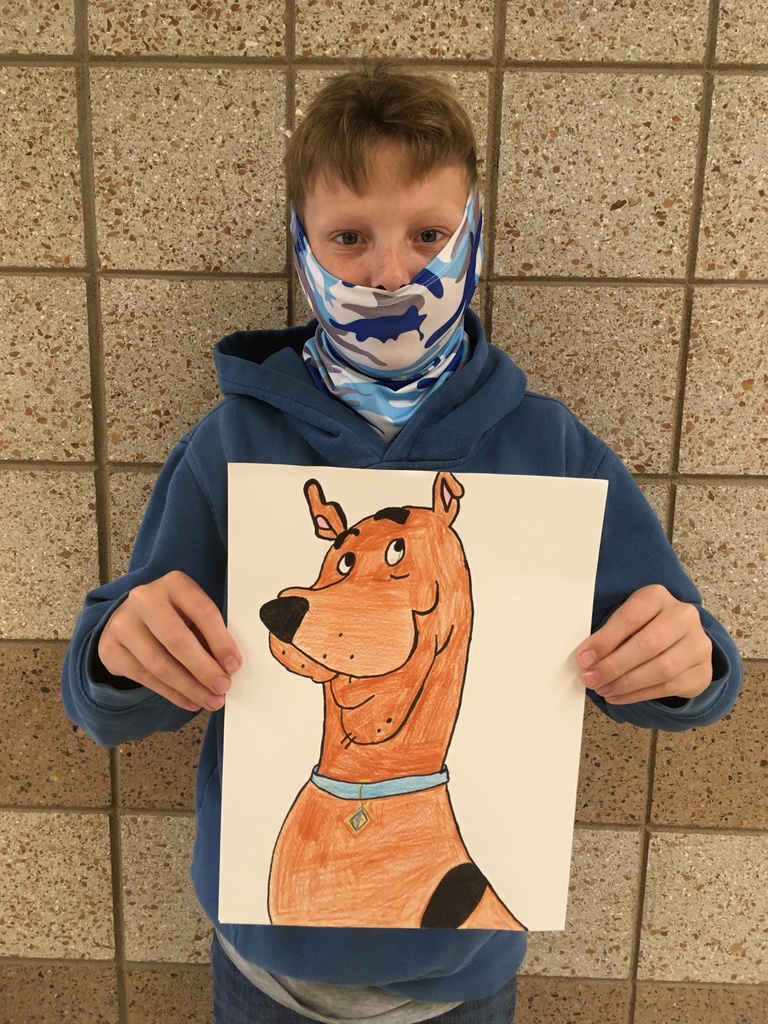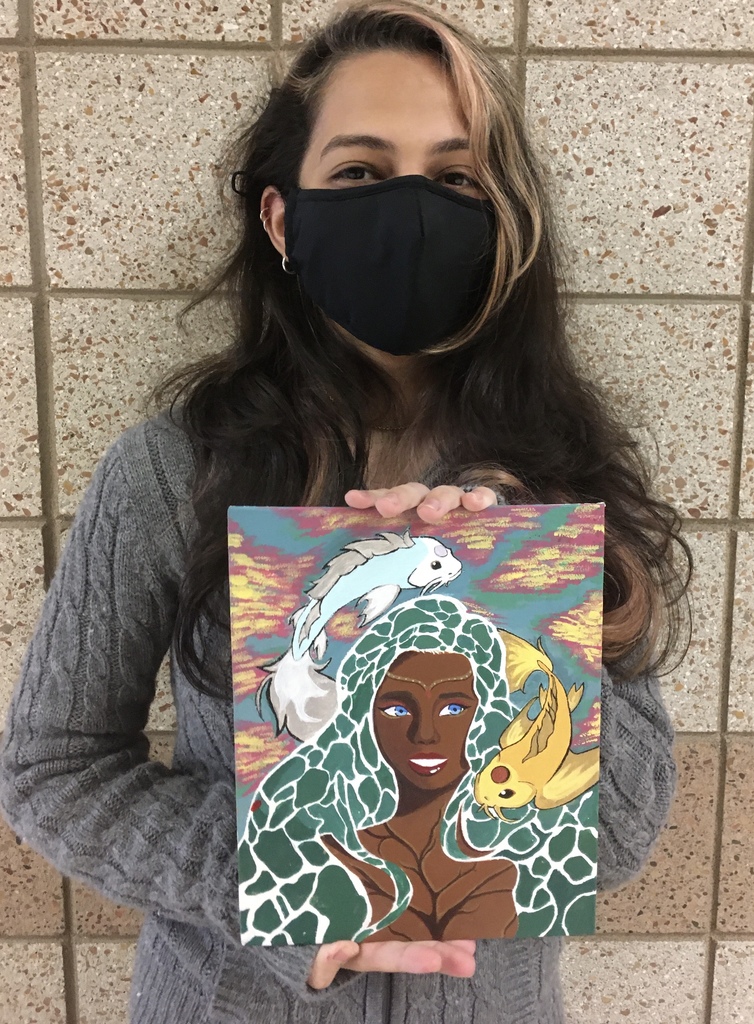 Reminder to CRES families: Picture Day is Wednesday or Thursday this week. Please ask you child(ren) or their teacher what day they will be needing to say "cheese!"

Mrs. Jensen's 1st grade class is learning the fundamentals of watercolor painting; color mixing, brushstroke techniques, utilizing kleenex for texture, and blending colors using the "wet on wet" technique.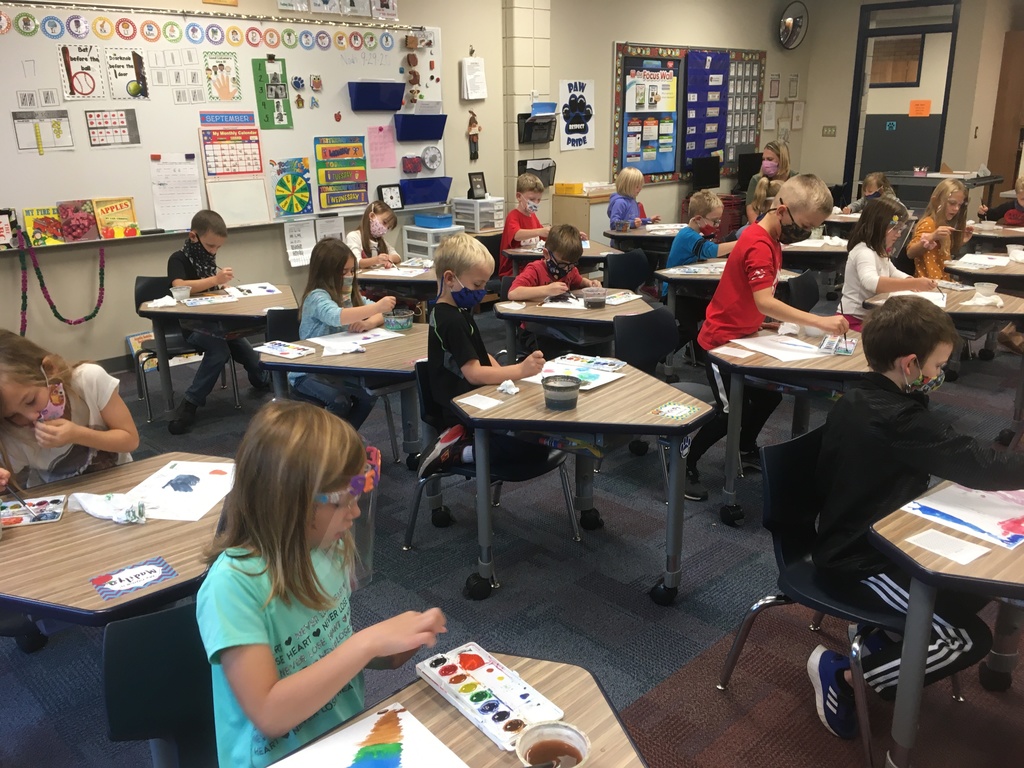 Some of our seniors are participating in the ACT Refresher Course from On To College with John Baylor. This course is scheduled for the next two weeks in order to prepare them for the upcoming ACT Exam on October 6th. #GoCIGo #ACTPrep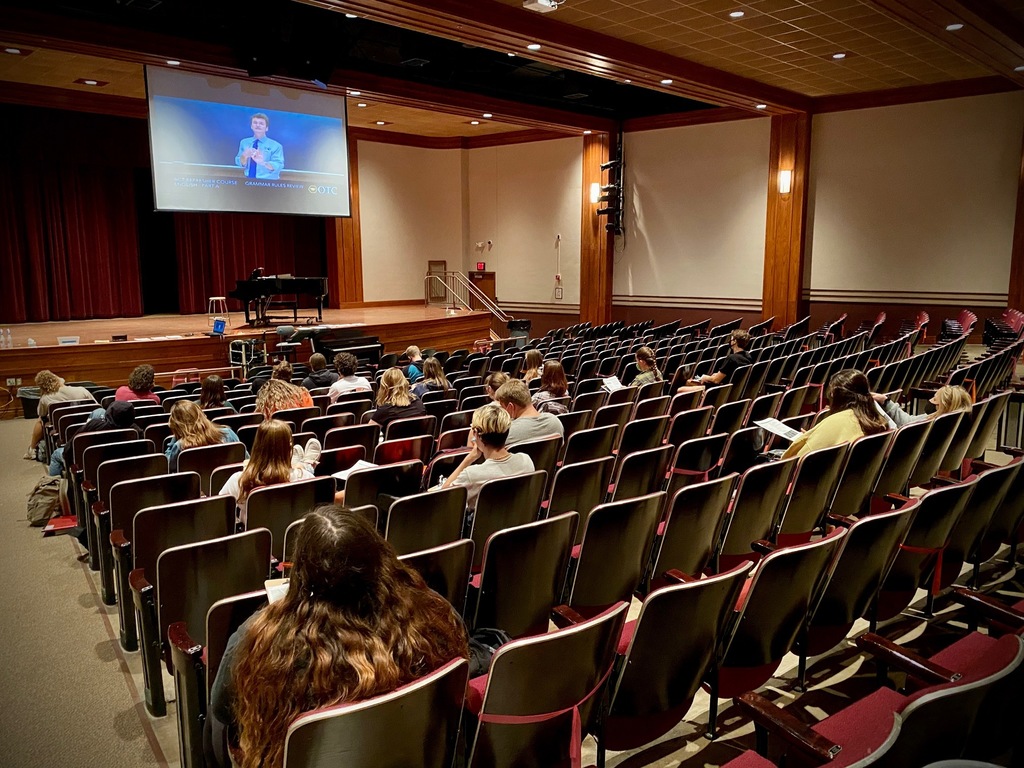 Art class is in full force! Take a look at what some of the art students have created in Mr. Otterstad's class: Pop-up art and creating and painting the color wheel given only the primary colors. Keep up the great work!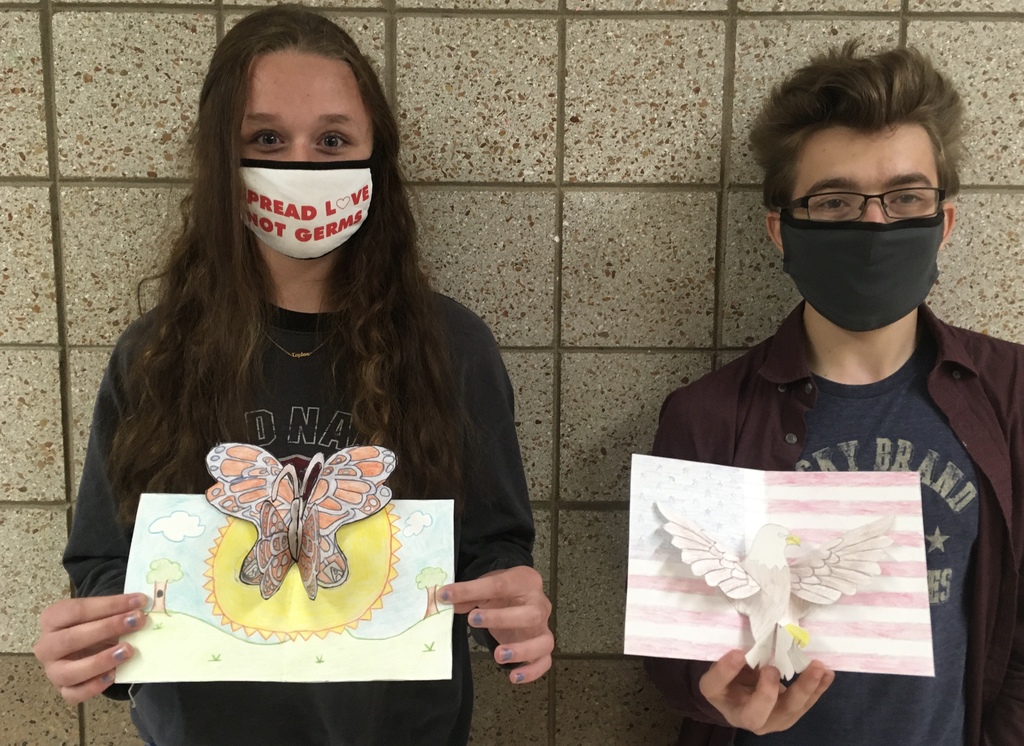 Happy Constitution Day/Citizenship Day from our kindergartners! The signing of the U.S. Constitution happened on September 17, 1787.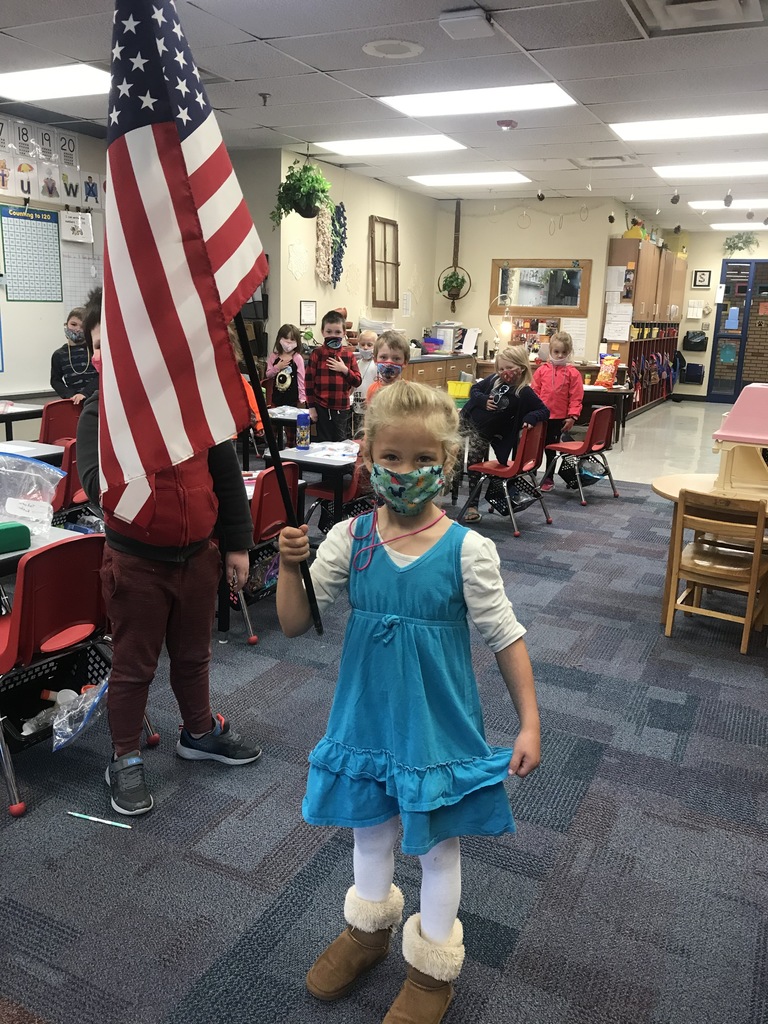 It's APPLE WEEK in kindergarten! Mrs. Stangel's class was delighted to have Superintendent Skjeveland stop by and read the book, 'The Biggest Apple Ever'! 🍎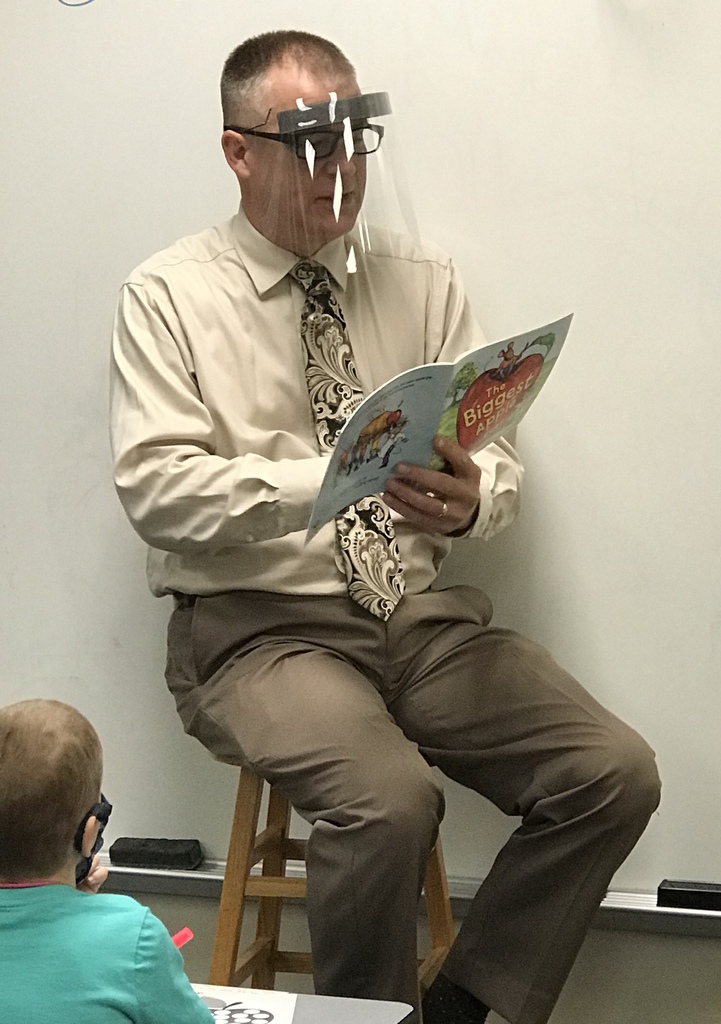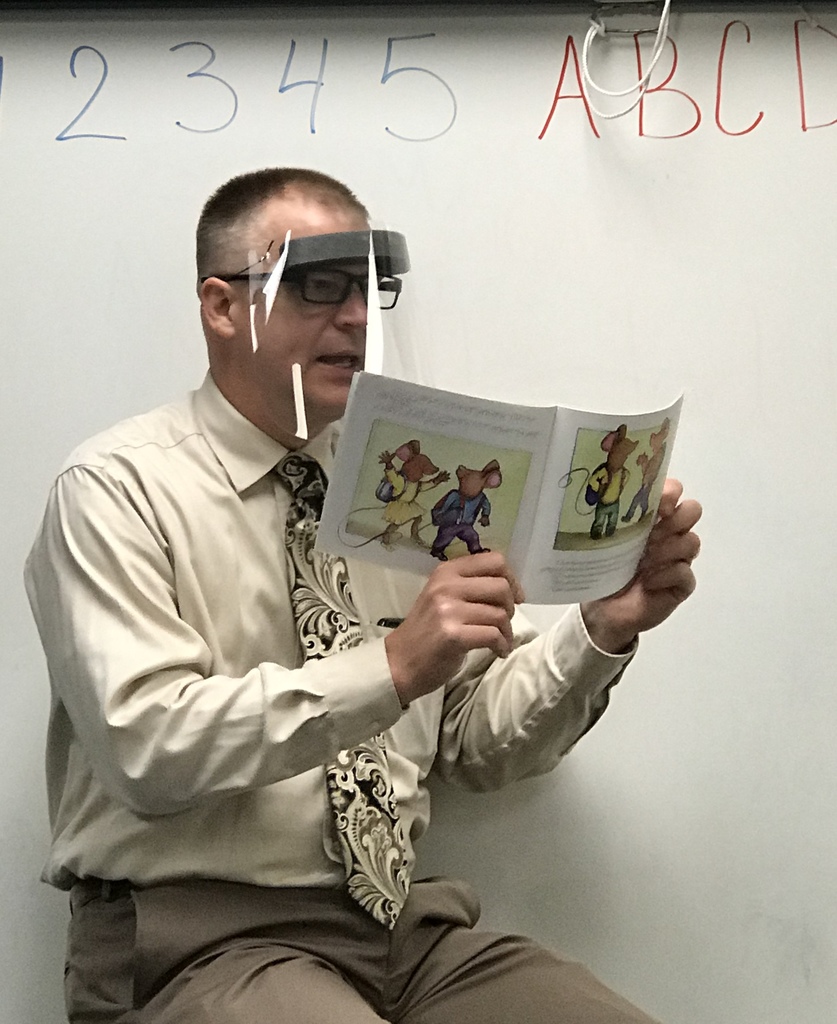 KINDERGARTEN ROUND-UP IS TONIGHT! We are so excited that your kindergartener will be joining us in the fall of 2020! YOU'RE INVITED! WHEN: Tuesday, August 11th WHERE: Cuyuna Range Elementary School Parking Lot TIME: 6:00-7:30 p.m. (You may come at 5:30 if you still need to register for school) WHAT TO BRING: Your kindergartener (no siblings please) and a lawn chair. Your child will be participating in four fun activities with a small group of children and the kindergarten teachers! While they are doing this, you will be sitting in your lawn chair listening to Mr. Becker, our school nurse, lunch services, and transportation services speak about important school information. Each child will receive a goody bag to take home at the end of the event! We are looking forward to meeting you and hope you will join us! Mr. Kurt Becker Mrs. Jodi Stangel Mrs. Jamie Duhn Mrs. Angie Holmvig Ms. Shelly Pribyl