Seventh graders. in Mrs. Syrstad's English classes, spent the last week writing scary short stories. When the time came they went to the auditorium and shared them in the dark! --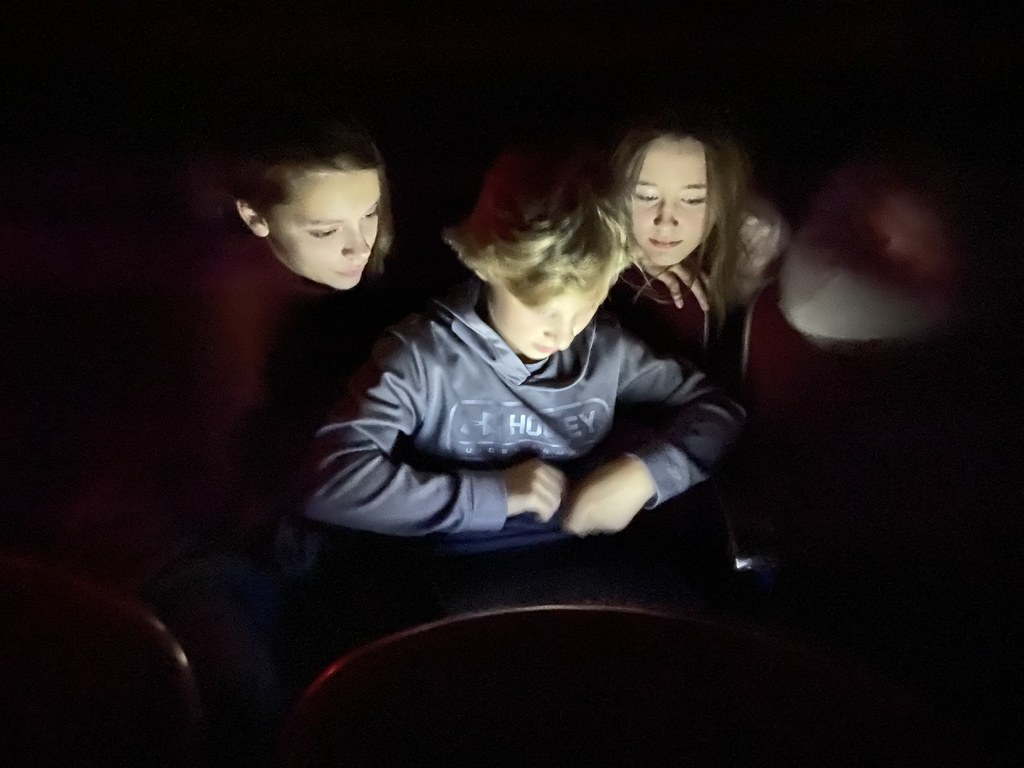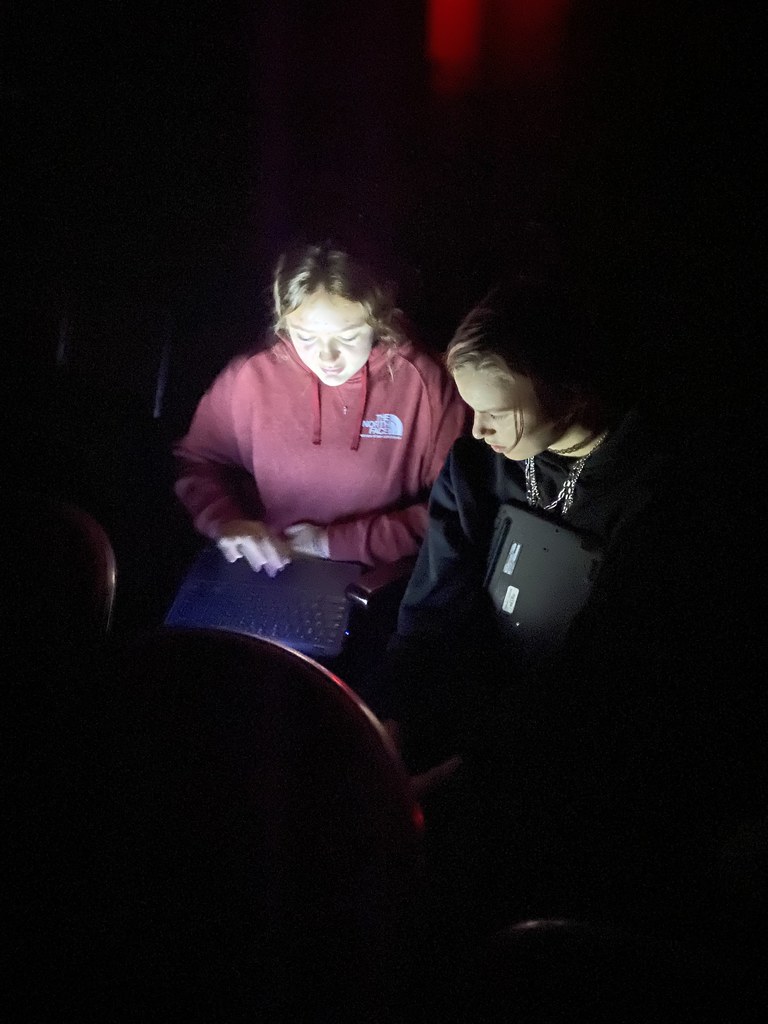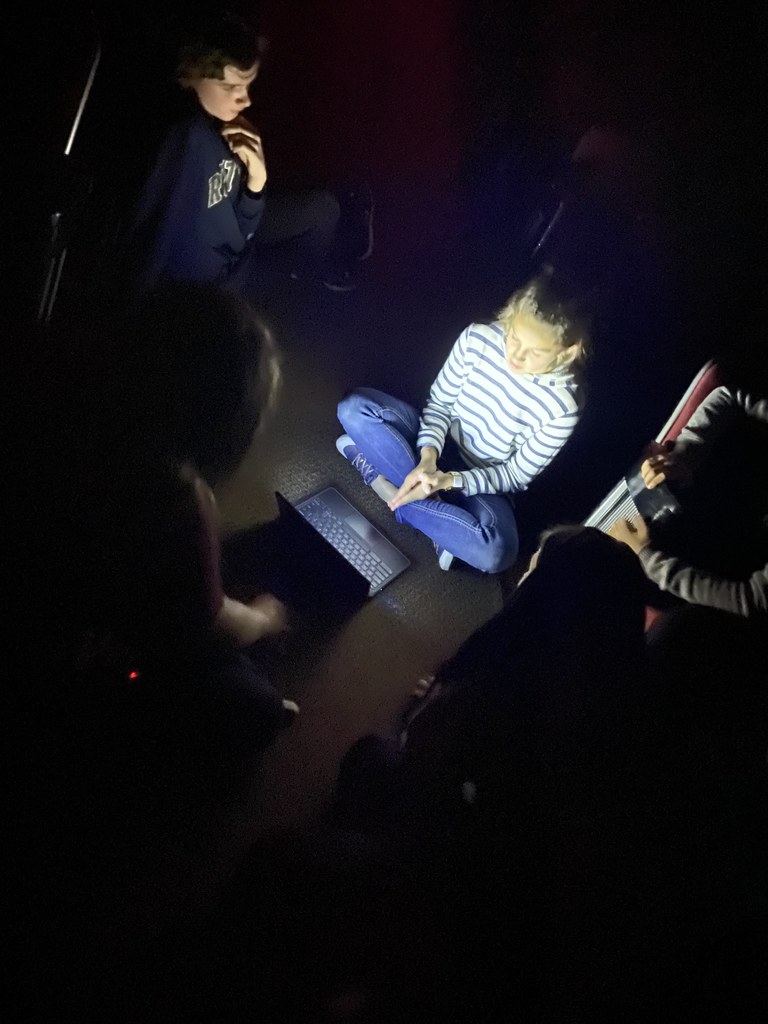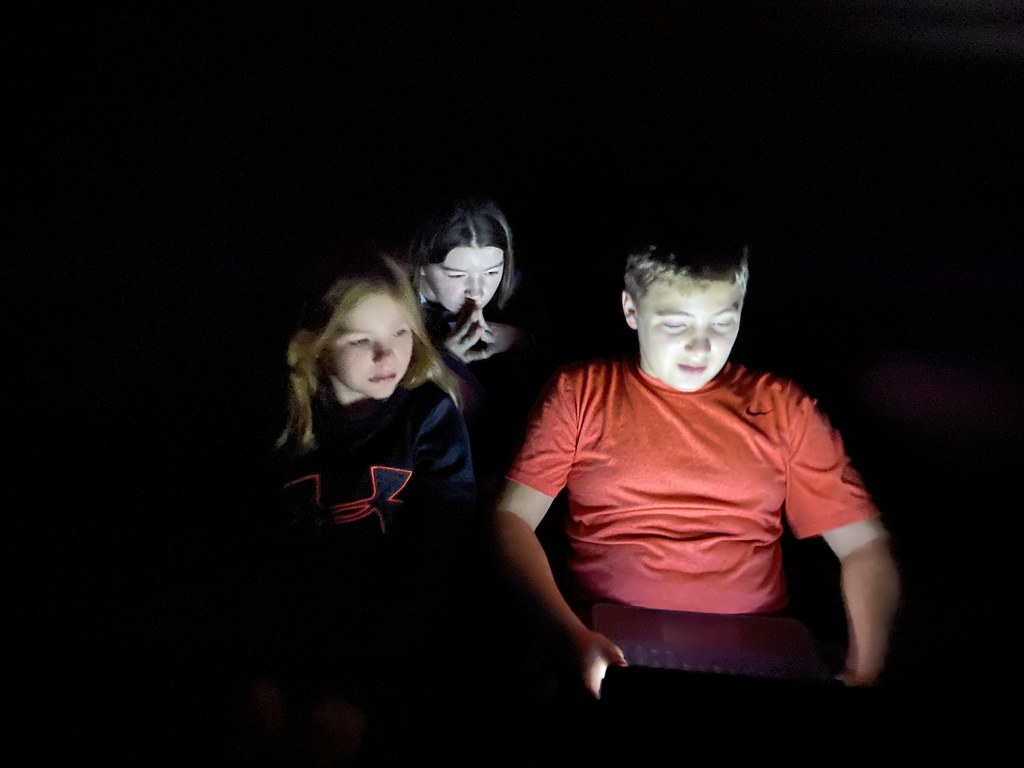 Reminder: No school Wednesday due to teacher in-service and no school Thursday and Friday for MEA.

Students in Culinary Arts 1, showed off their baking skills and made sugar cookie cut-outs. They look good enough to eat...yummmmm!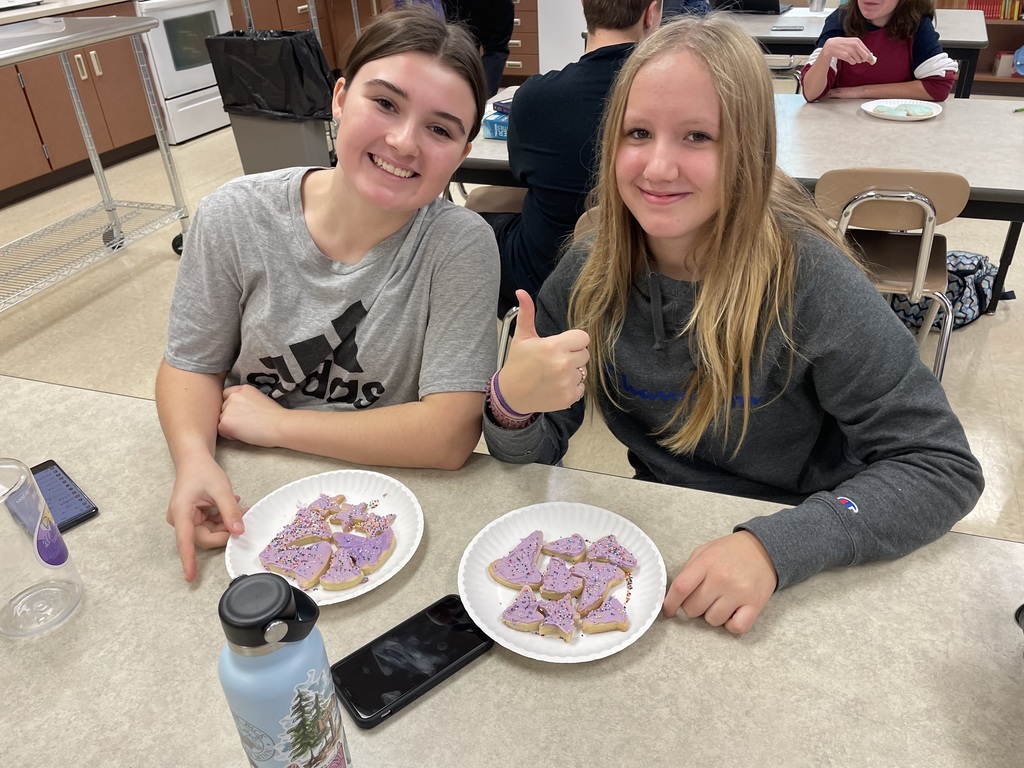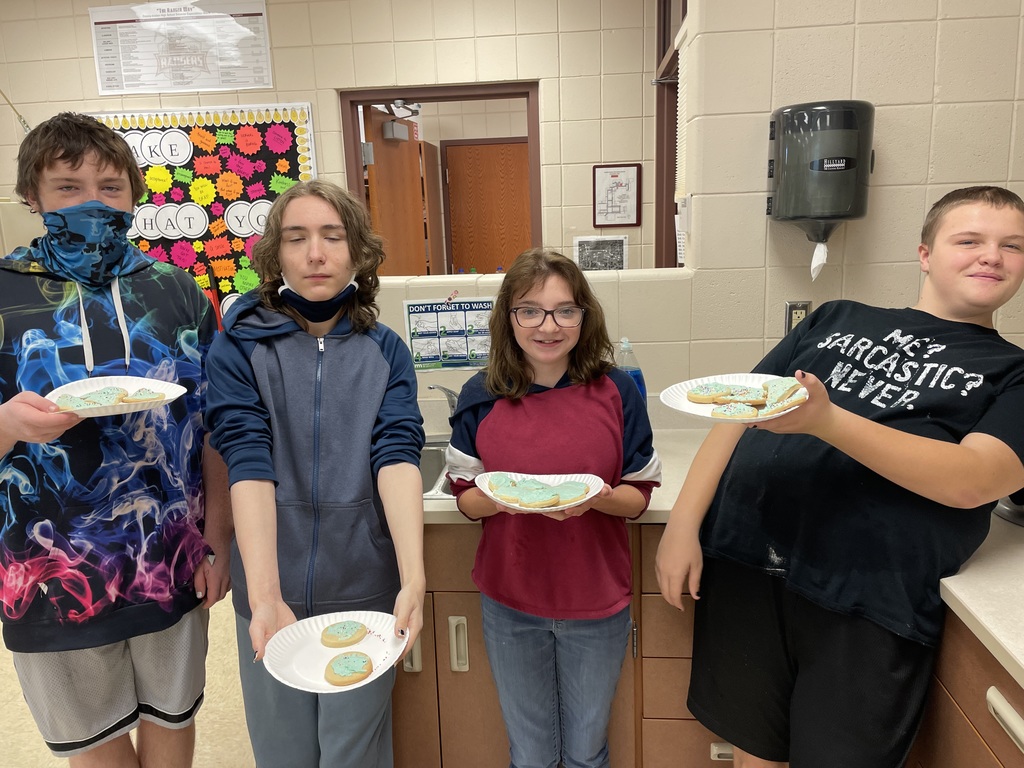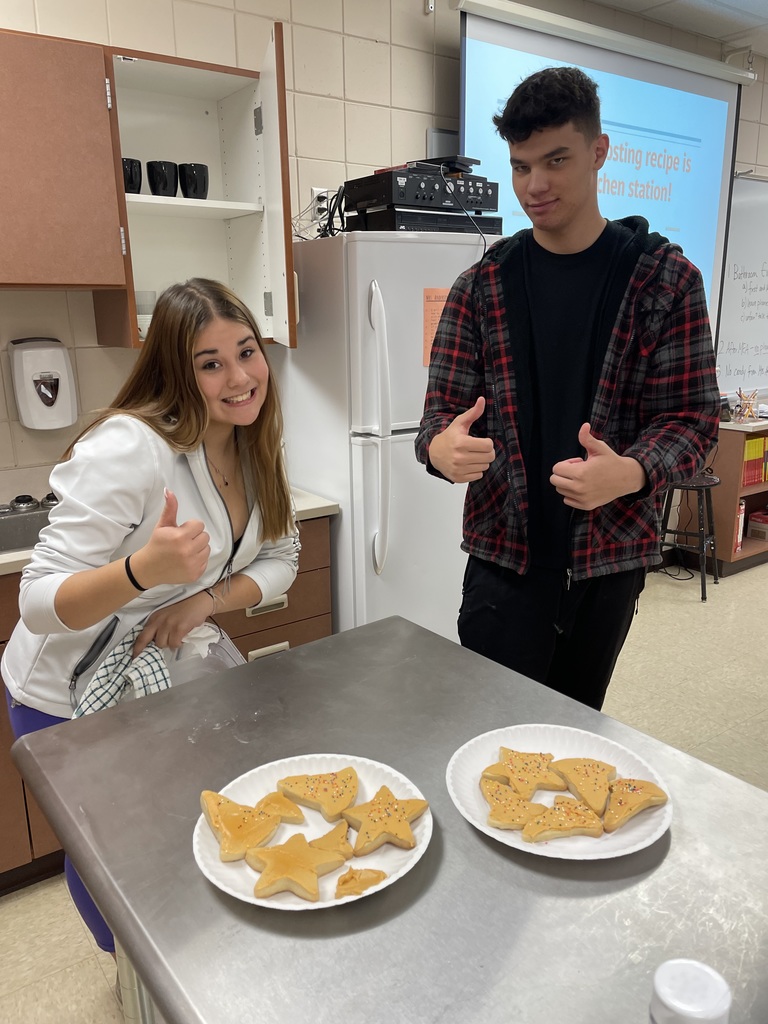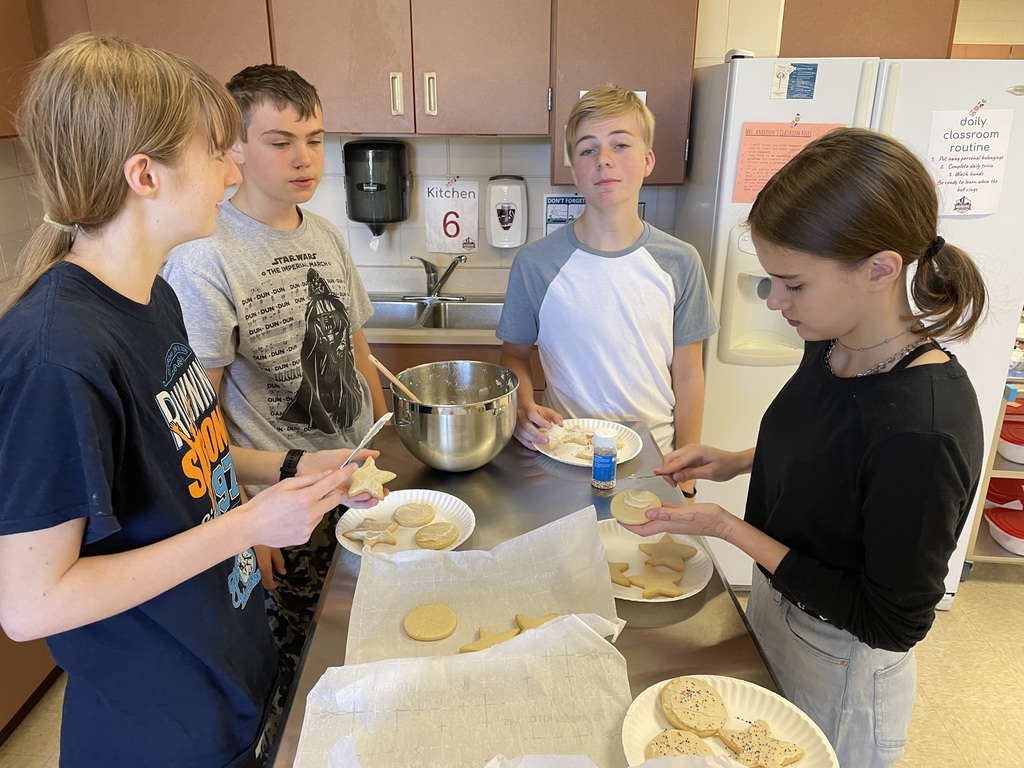 Mrs. Ulseth's class learned about the weather and made rain clouds and snow!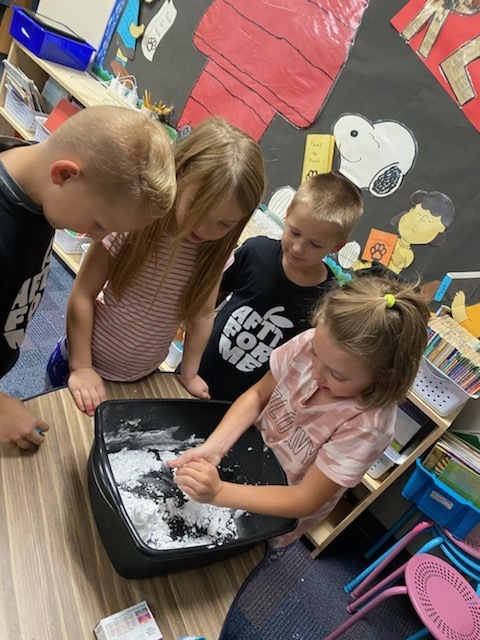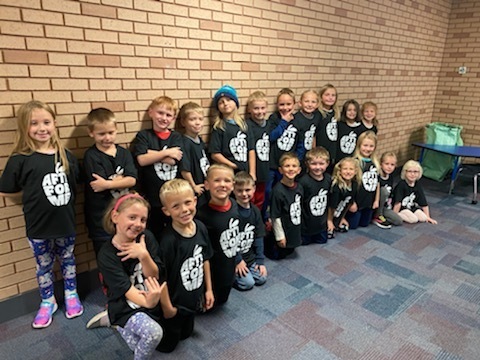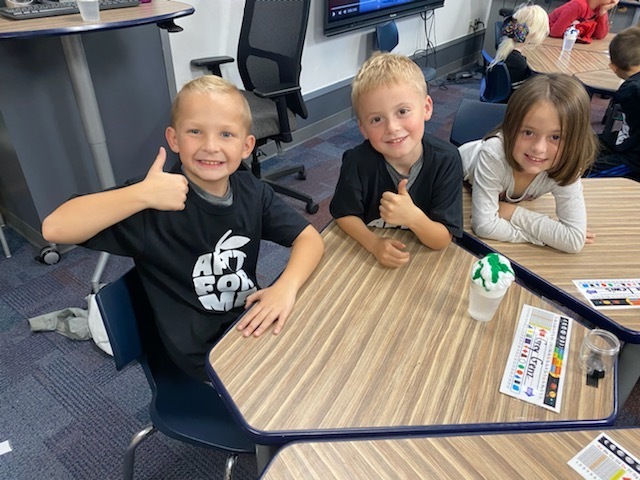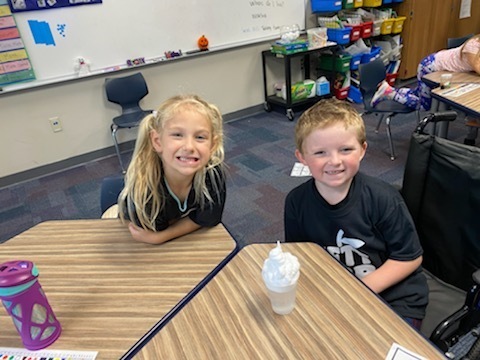 Students in Ms. Nelson's class are working through the Engineering Design Process - designing and creating bridges. Paper bridges are the prototype. Keep up the great work!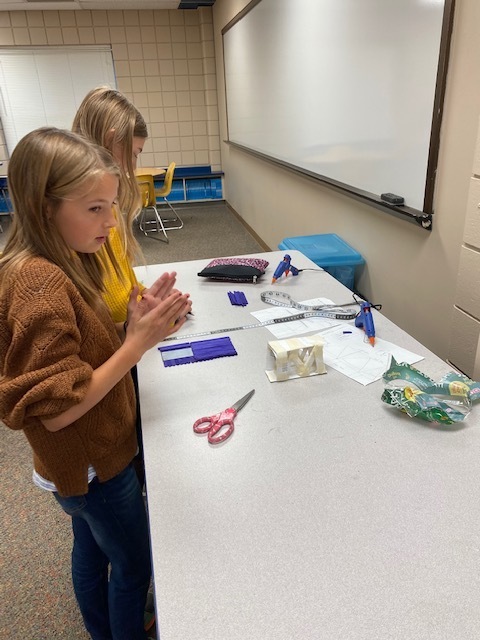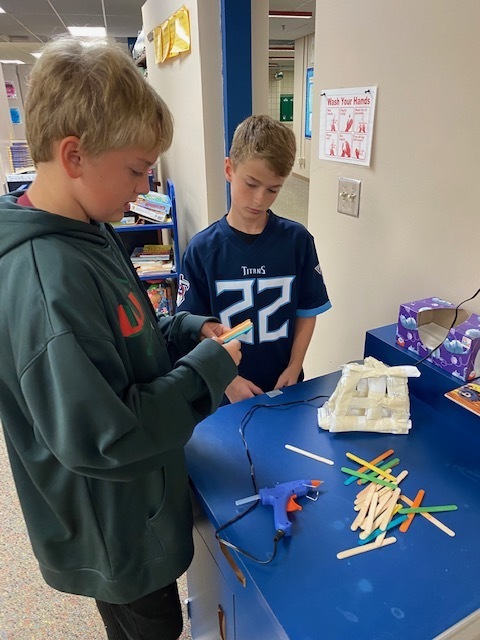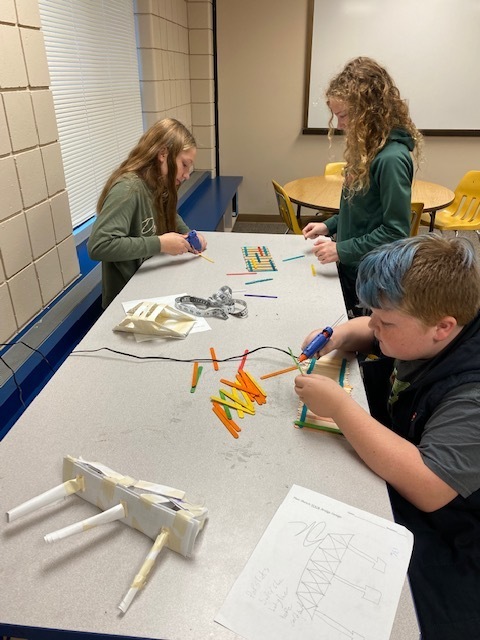 ECFE November Gym Nights start up Monday, November 8. No need to register...just sign in when you arrive. See flyer for more information!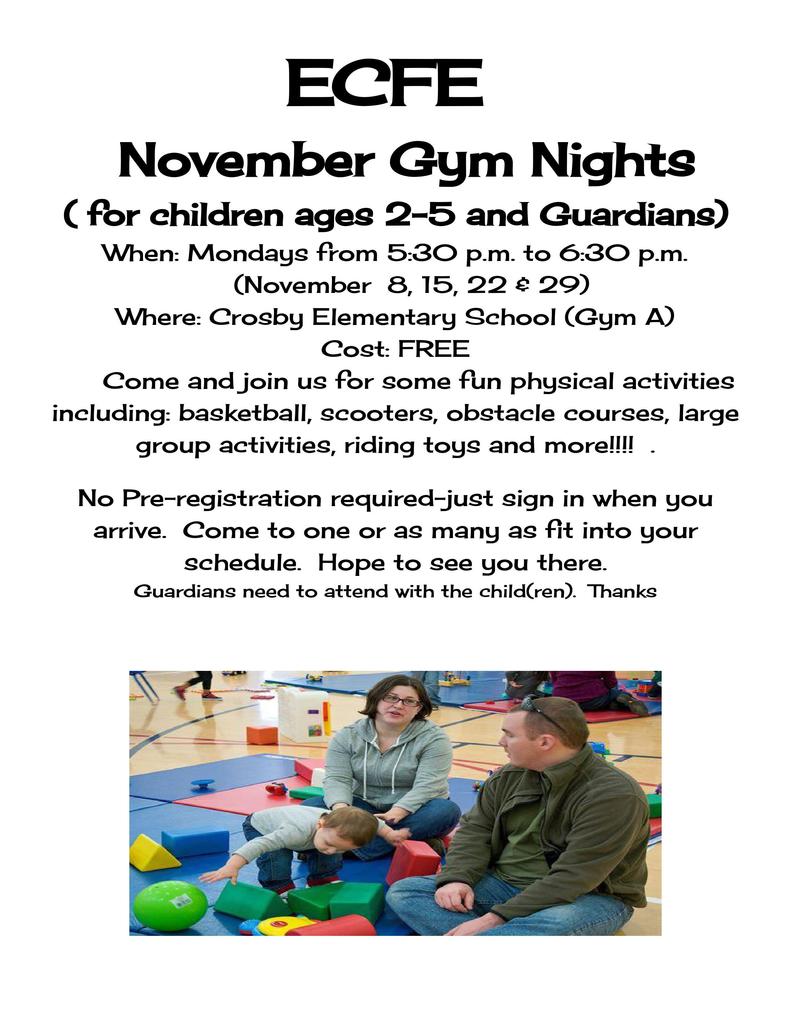 Starting on Monday, October 18th, and lasting until at least November 5th, 4th street NE will be closed to traffic (except for school buses) from 7:30-8:30 am and 2:30-3:30 pm each school day. Parents who are dropping students off in the morning and/or picking students up after school will need to approach the school on 5th street NE. All traffic will enter and leave the CRES parking lot through the north-most entrance/exit. When entering the parking lot, please turn right, as all traffic will be one-way (counterclockwise). Please see the attached map. This is due to construction on county road 31 that will be blocking the bus loop entrance, forcing all bus traffic to enter and exit the bus loop through the main CRES parking lot. While nobody is very excited about this change, we will all need to be patient and ensure our parking lot remains a safe place for student drop off and pick up. Thank you, in advance, for your patience and understanding.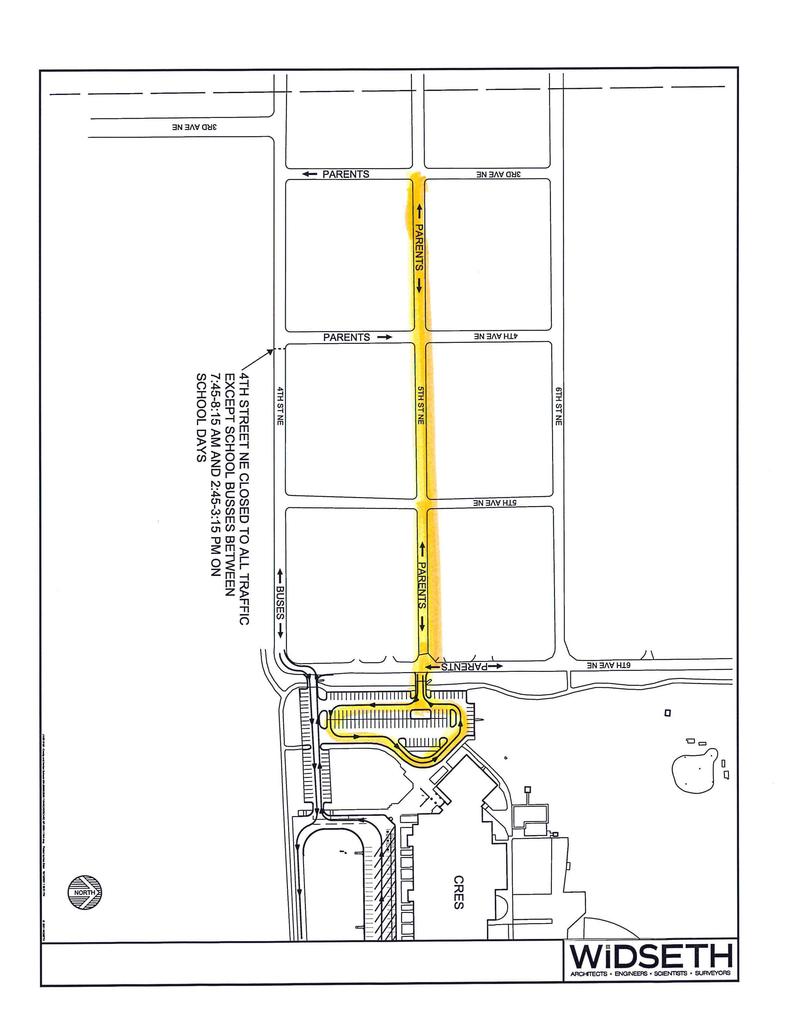 Coats for Kids will be available at the Westgate Mall this Saturday, October 16.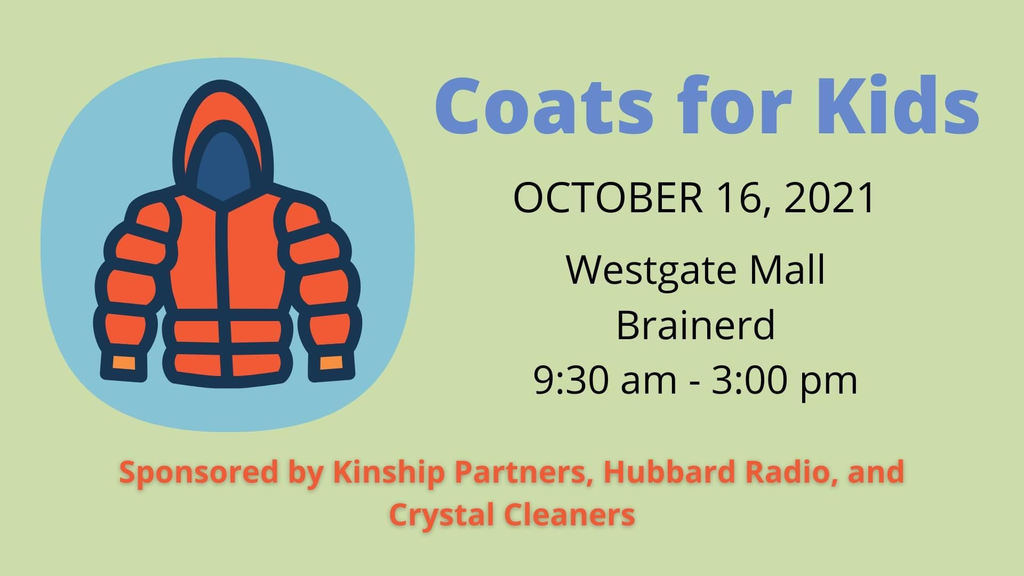 Caleb is shown here displaying his mannequin project while Avianna, Rachel and Jordan show off their pumpkins. Great job!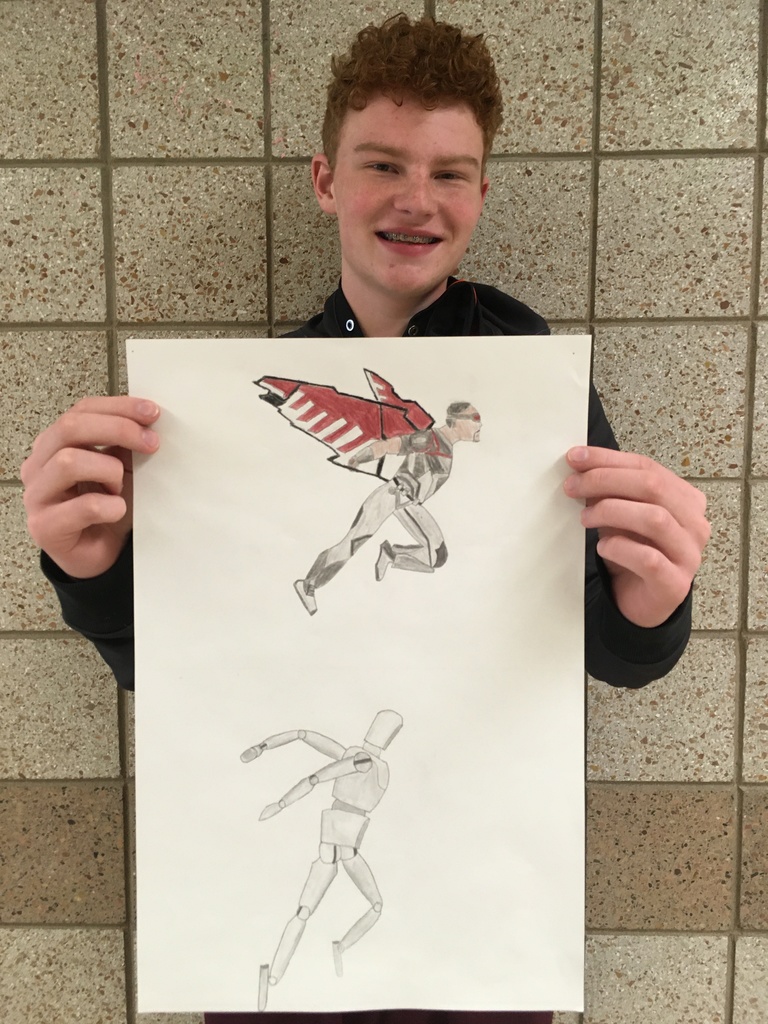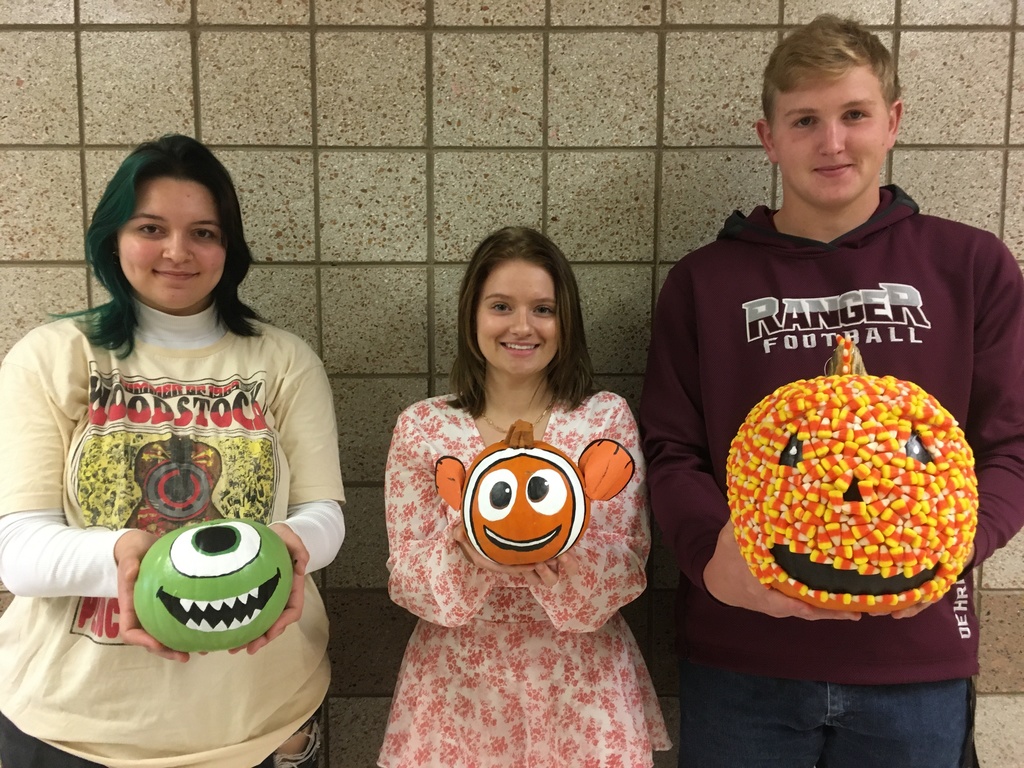 The Intro to Culinary Arts class practiced the art of rolling out dough with—play dough!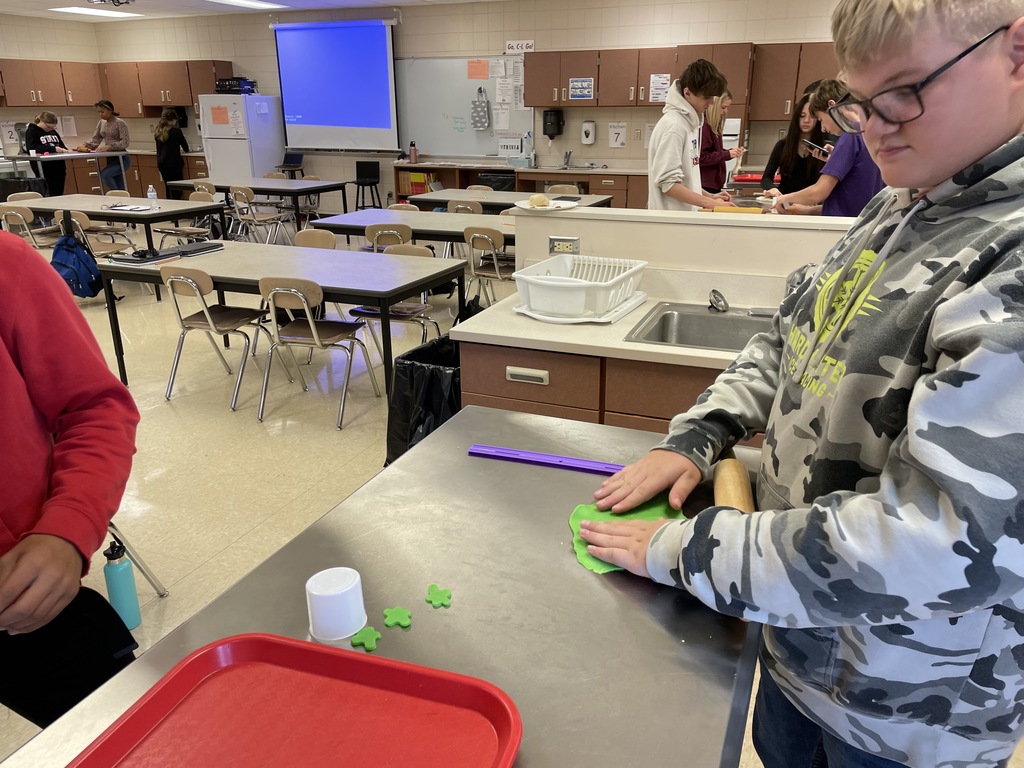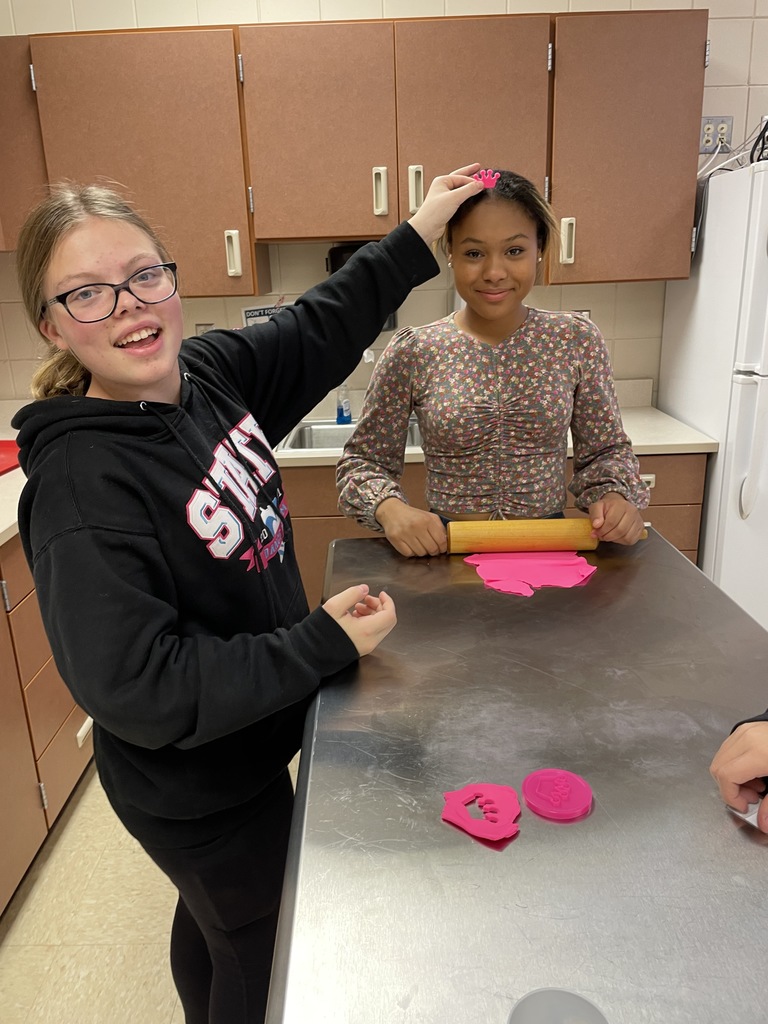 Last week the kindergarten classes got to spend some time at Gilby's Nursery and Orchard!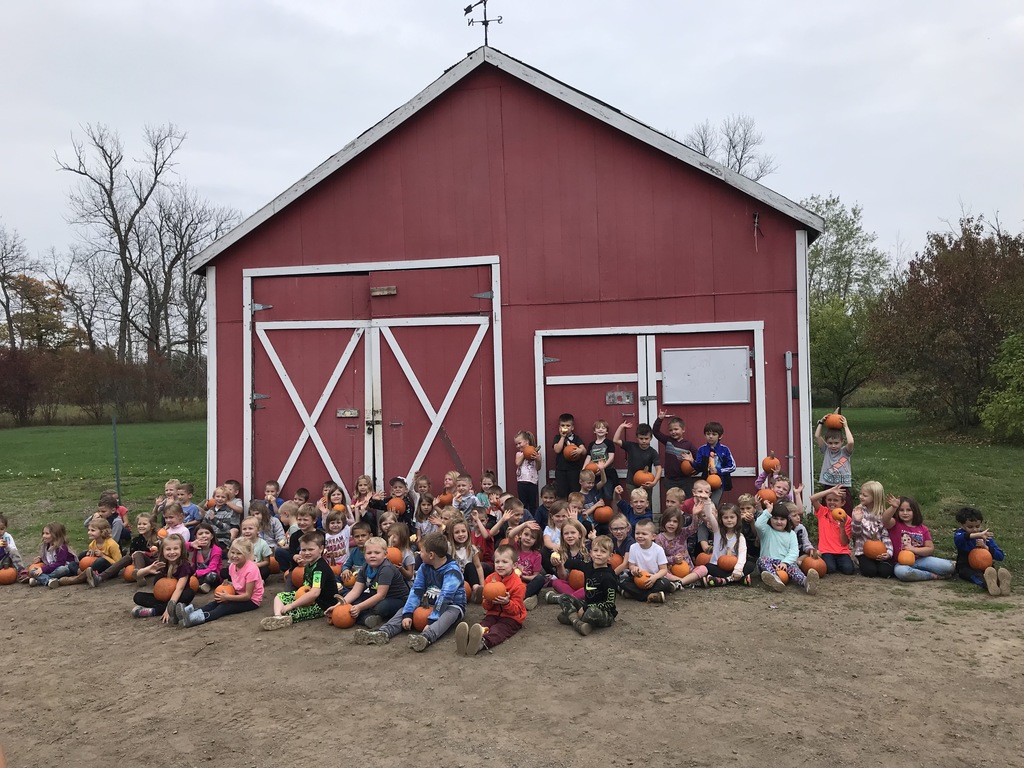 Spanish 1 students played "mano nerviosa" to practice "los números".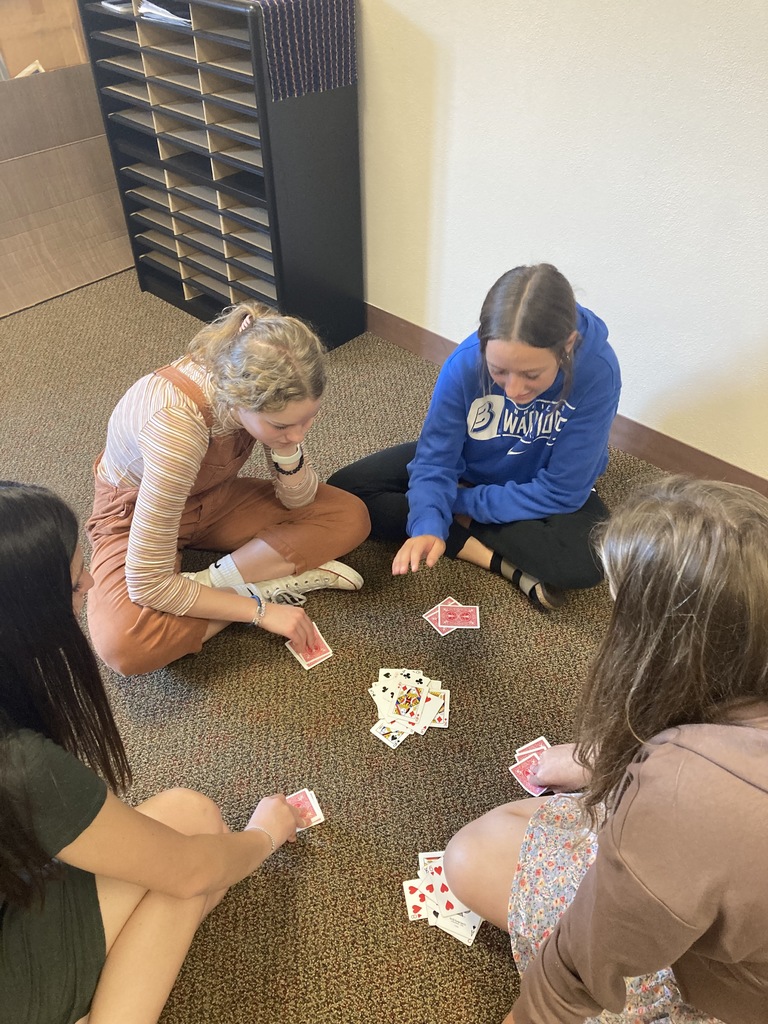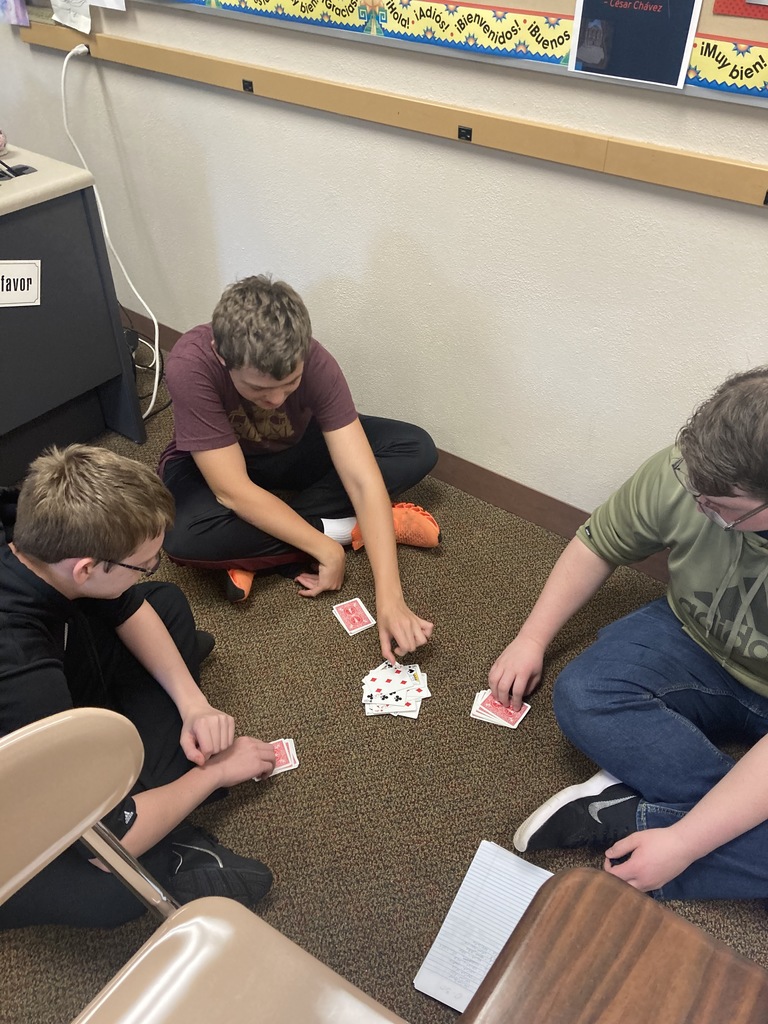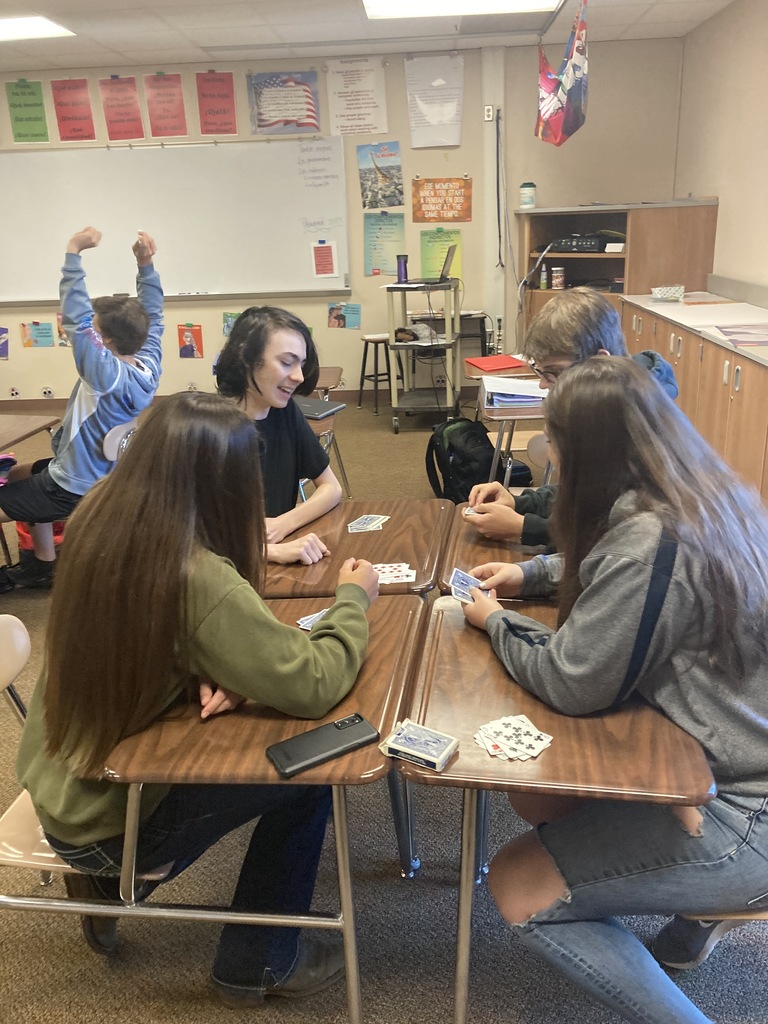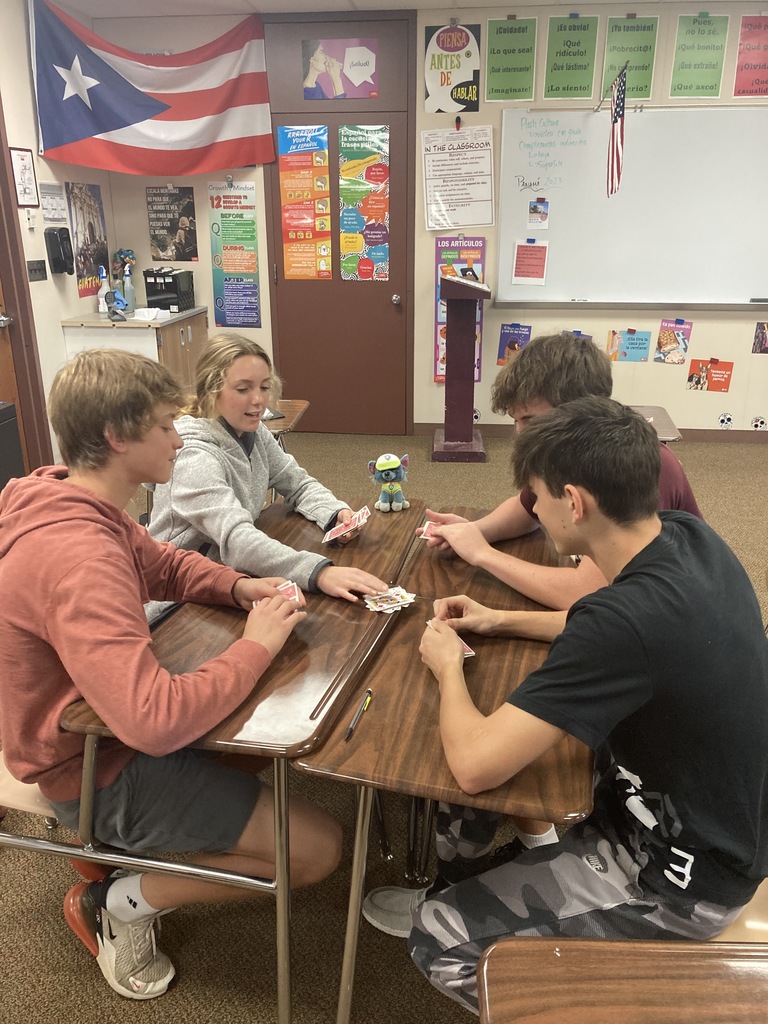 Saturday evening, Neil Tesdahl, will be awarded the Assistant Coaches Award at the Minnesota State High School Coaches Association Hall of Fame Banquet. Mr. Tesdahl has given many years to coaching and the athletes of C-I. Congratulations, Mr. Tesdahl, on a much deserved award!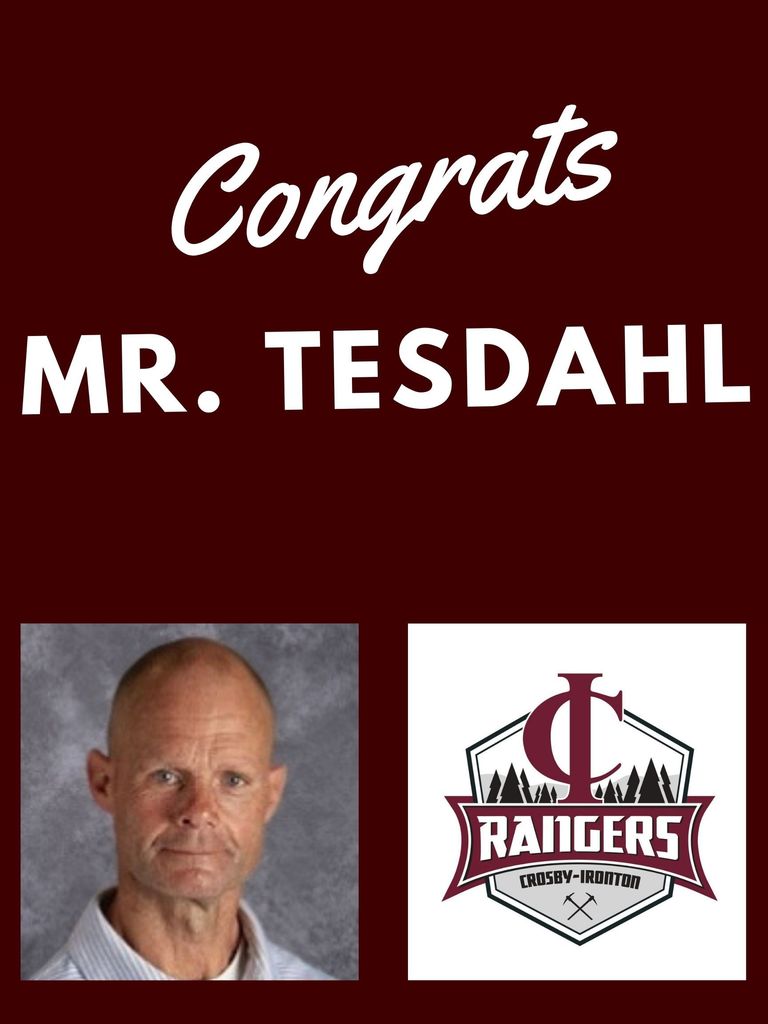 Mrs. Jensen's first graders are having fun learning about place value! #mathisfun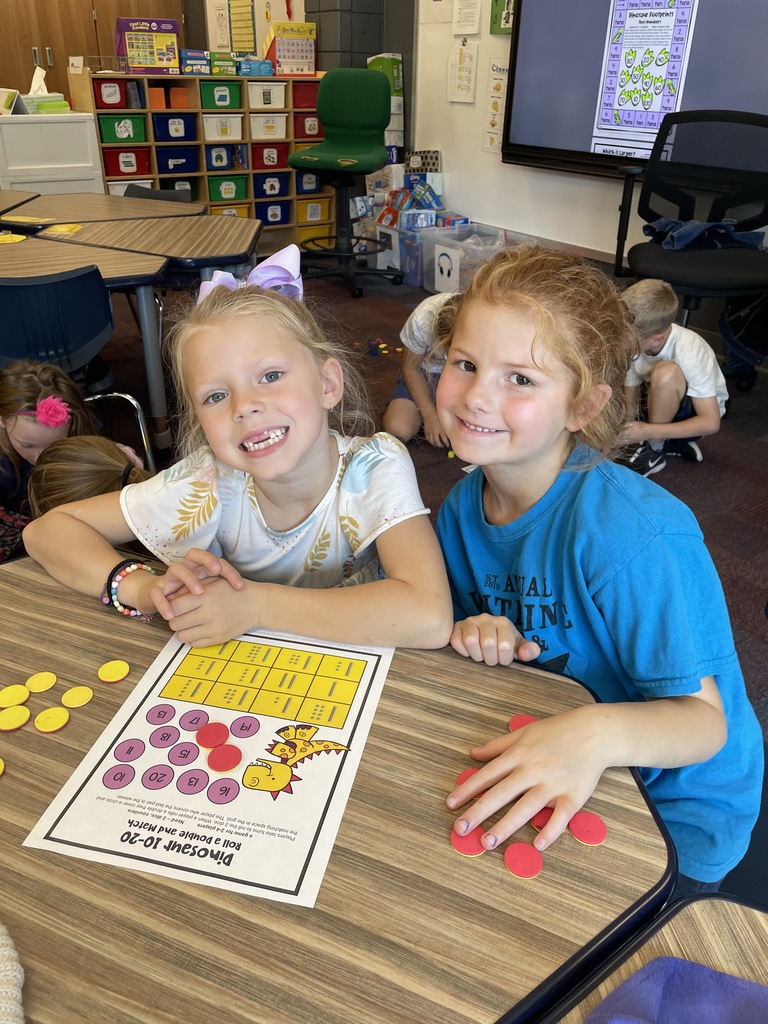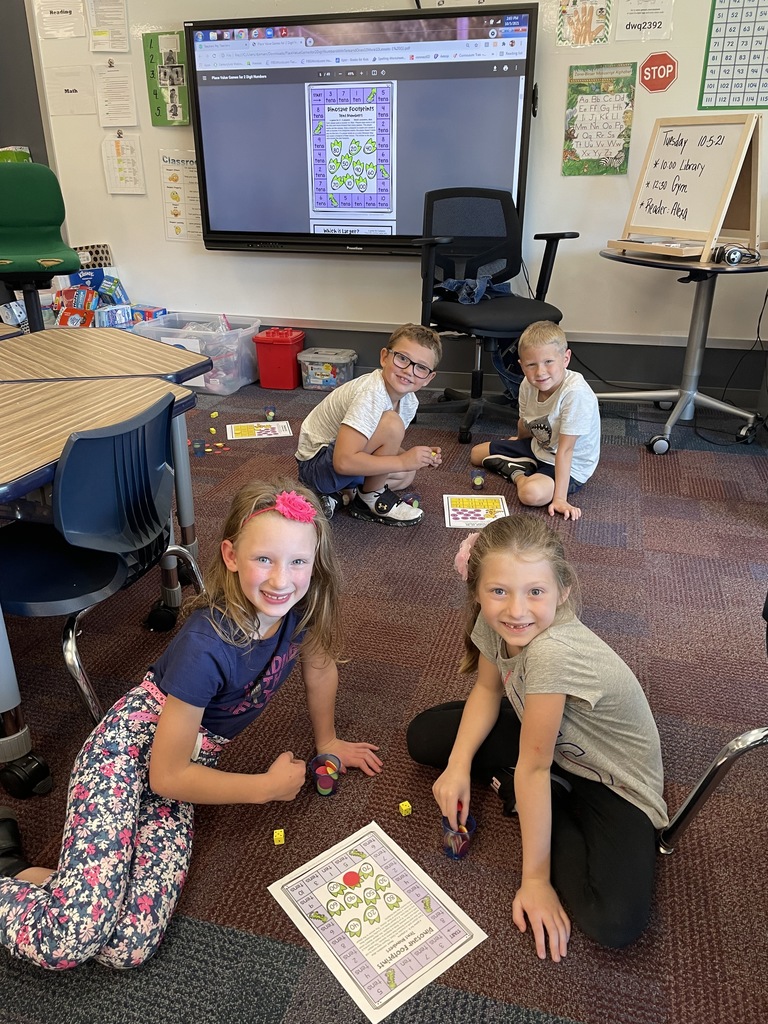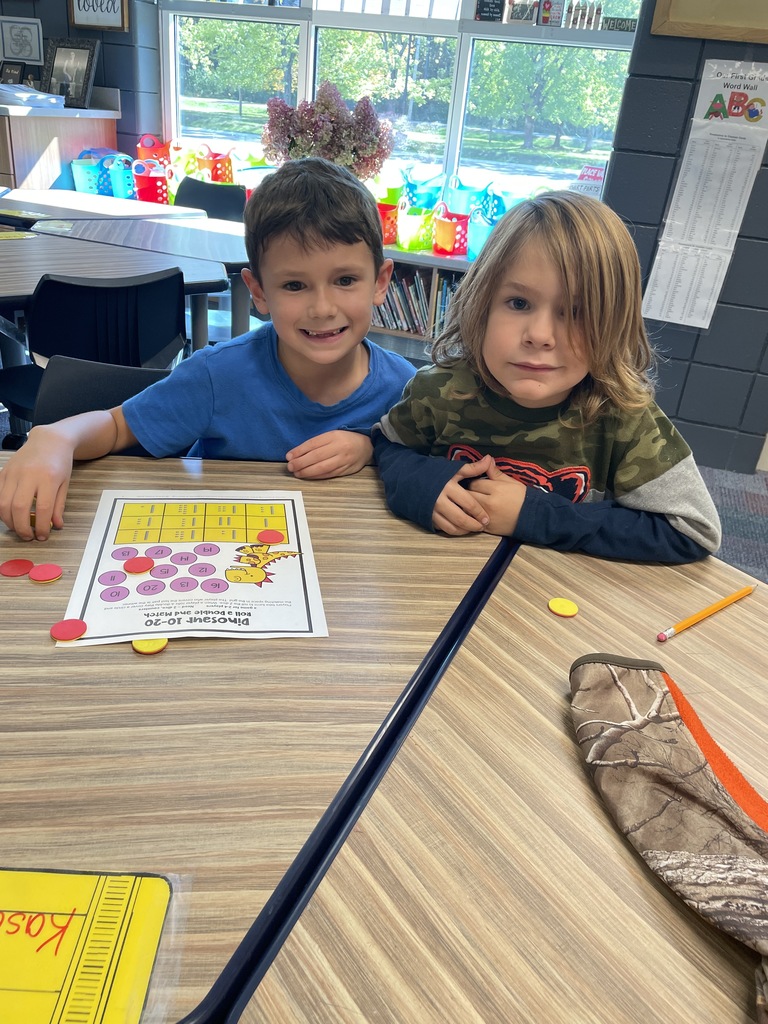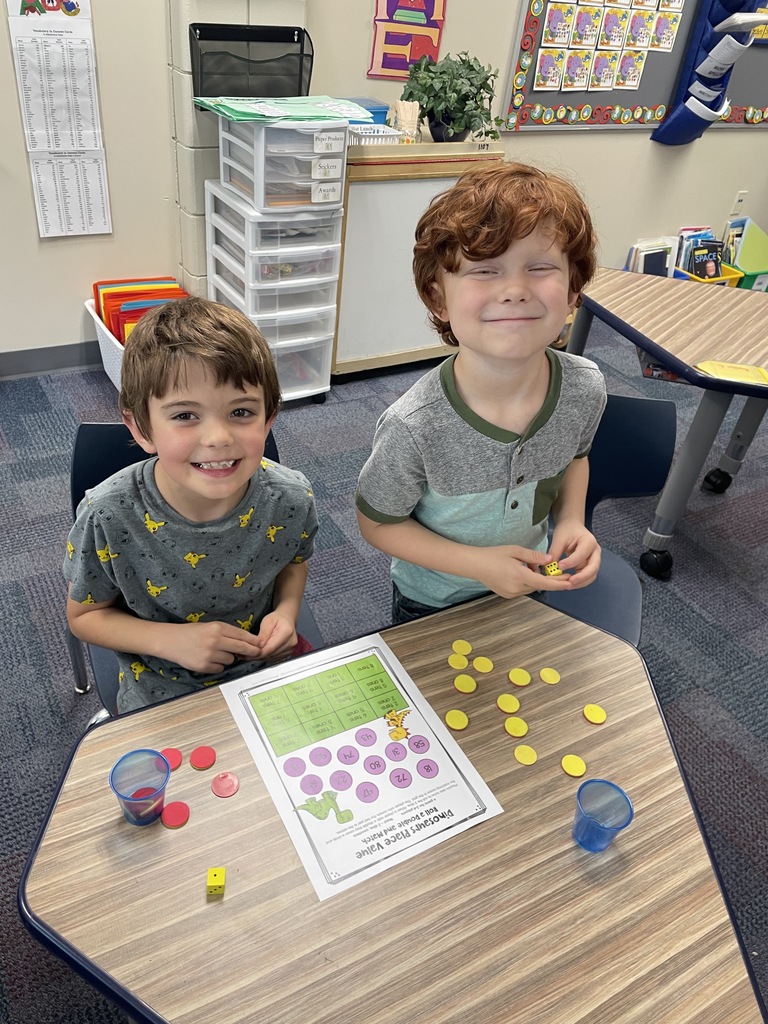 Check out some more of our talented students displaying their art! Here are creature pinch pots, pop-up art, one point perspective, and name design. Keep up the great work!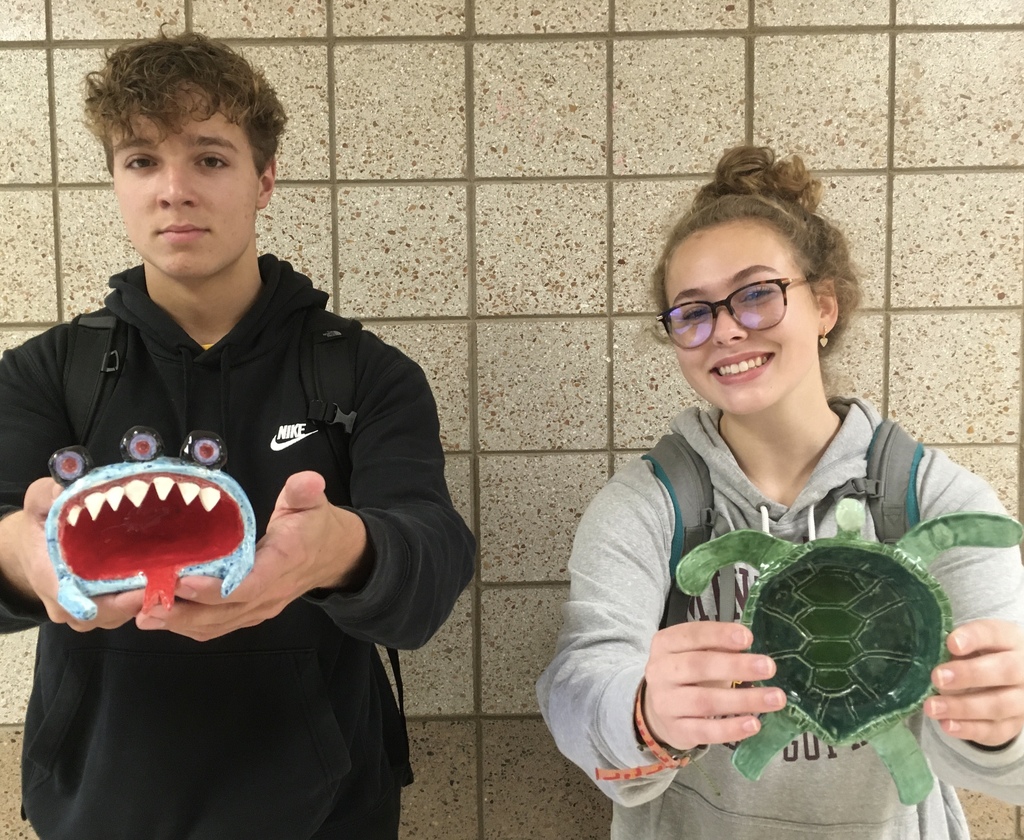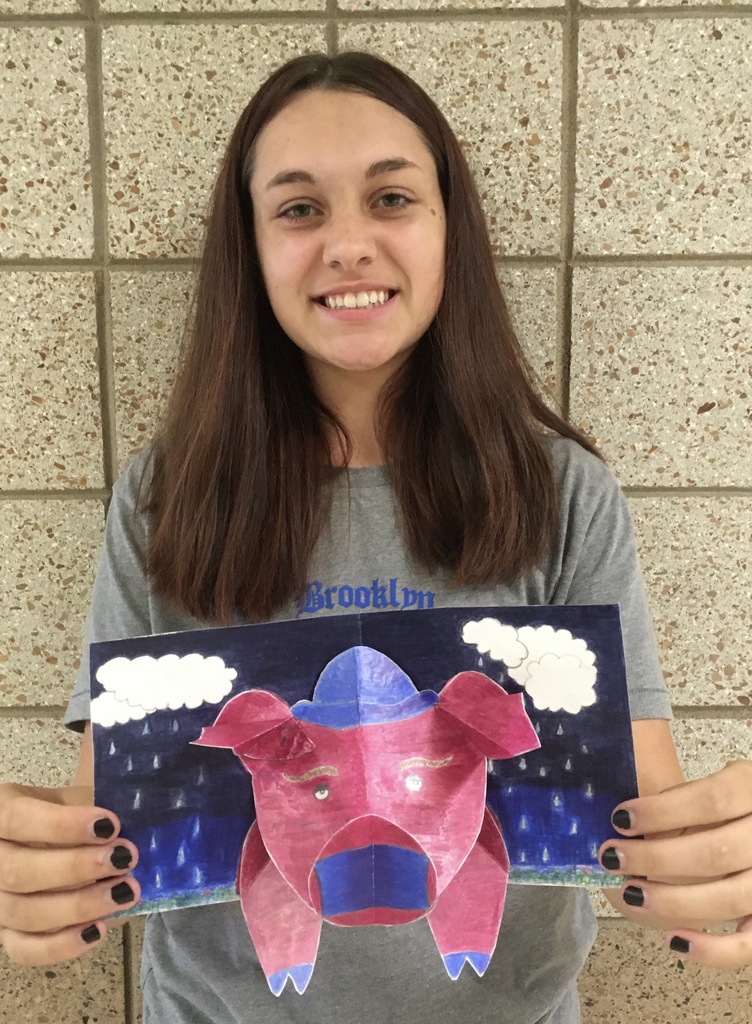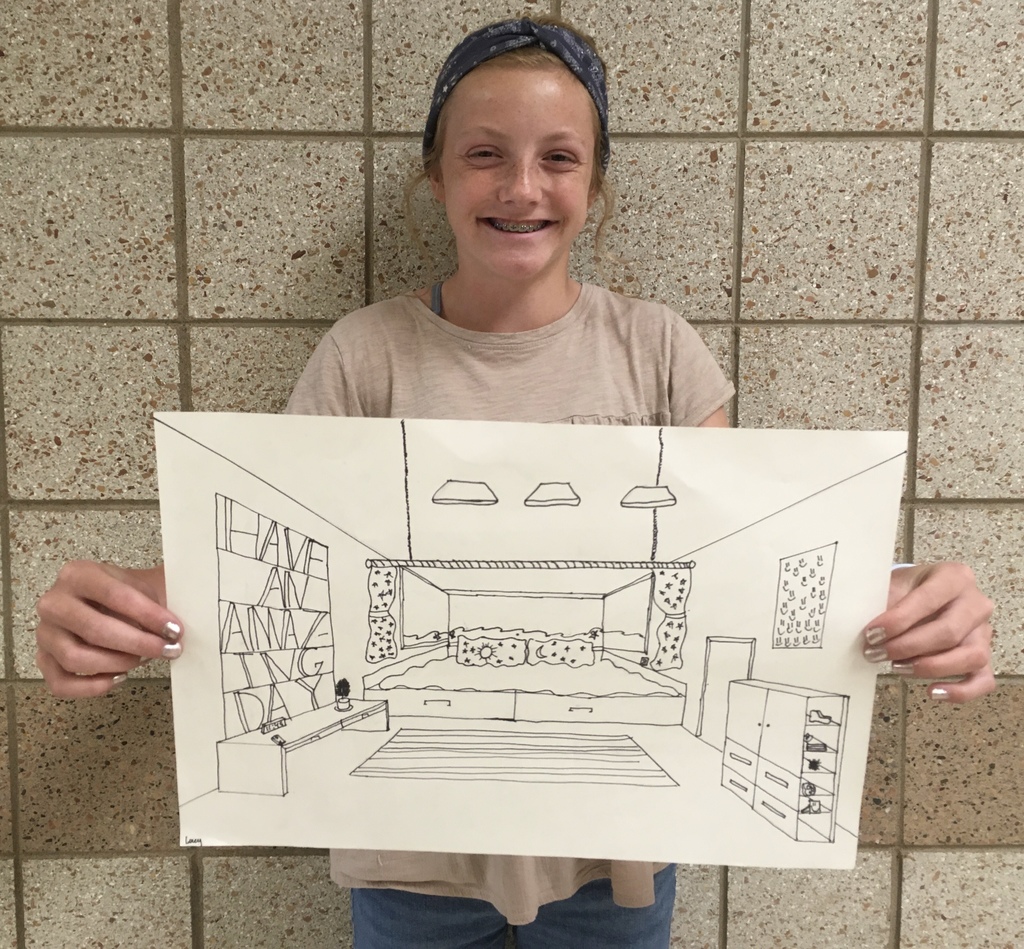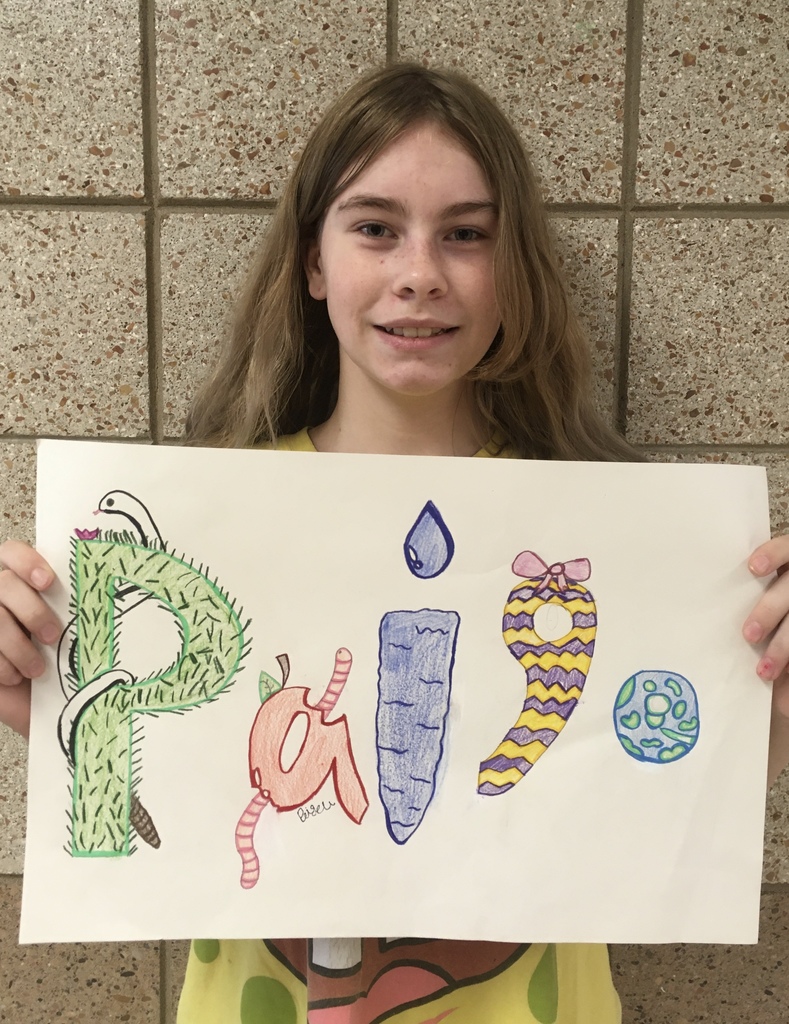 Mrs. Mozey's class has been working on painting fall trees. Great job!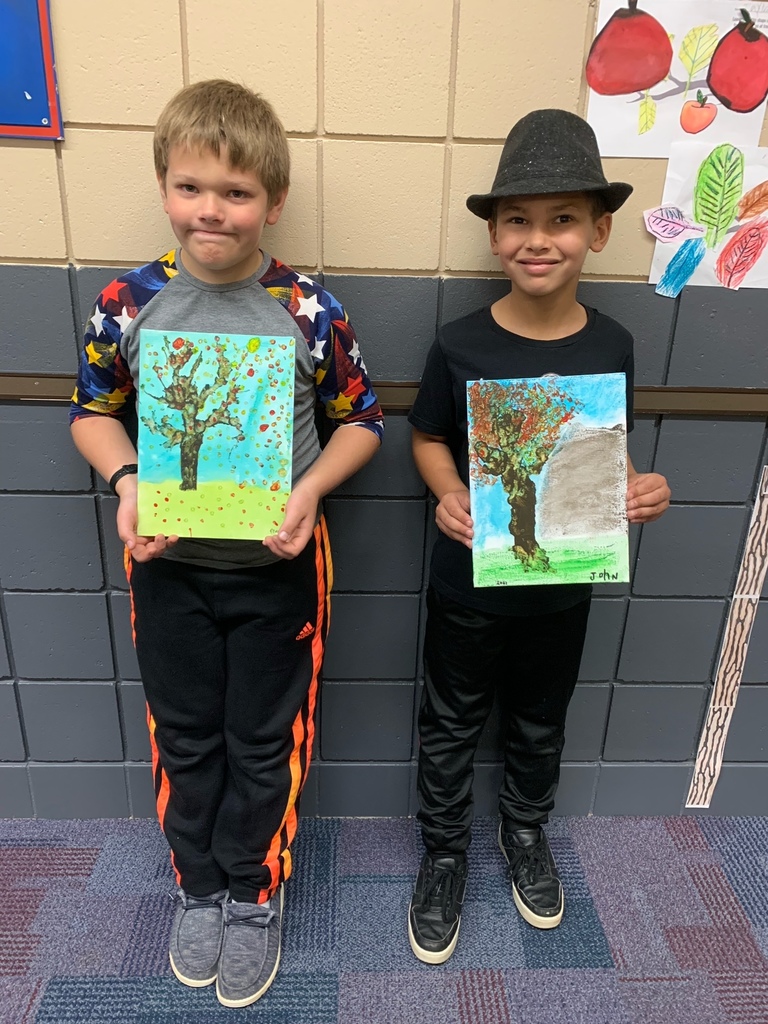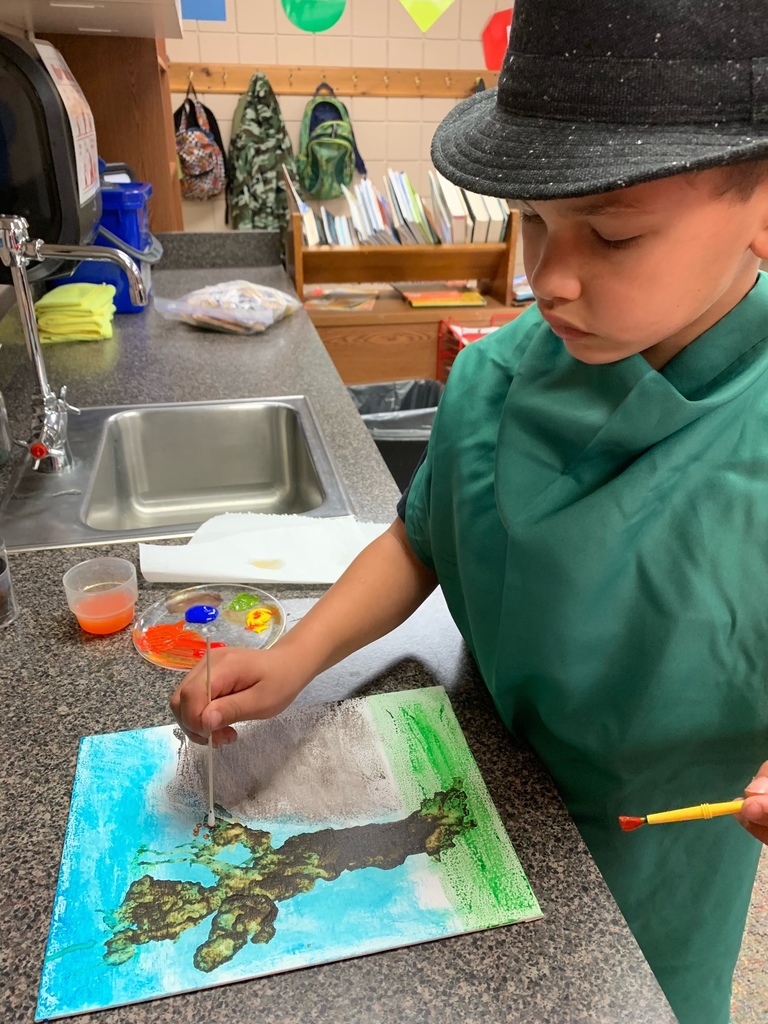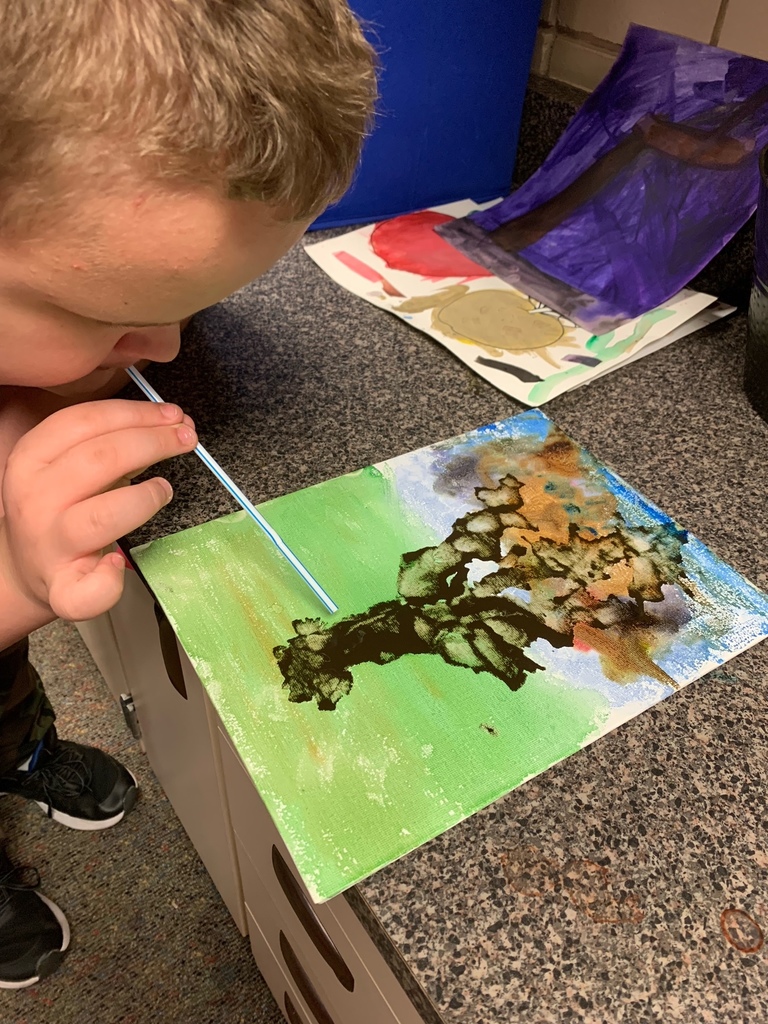 First graders, in Mr. Bruss' class, are learning how to count and identify money.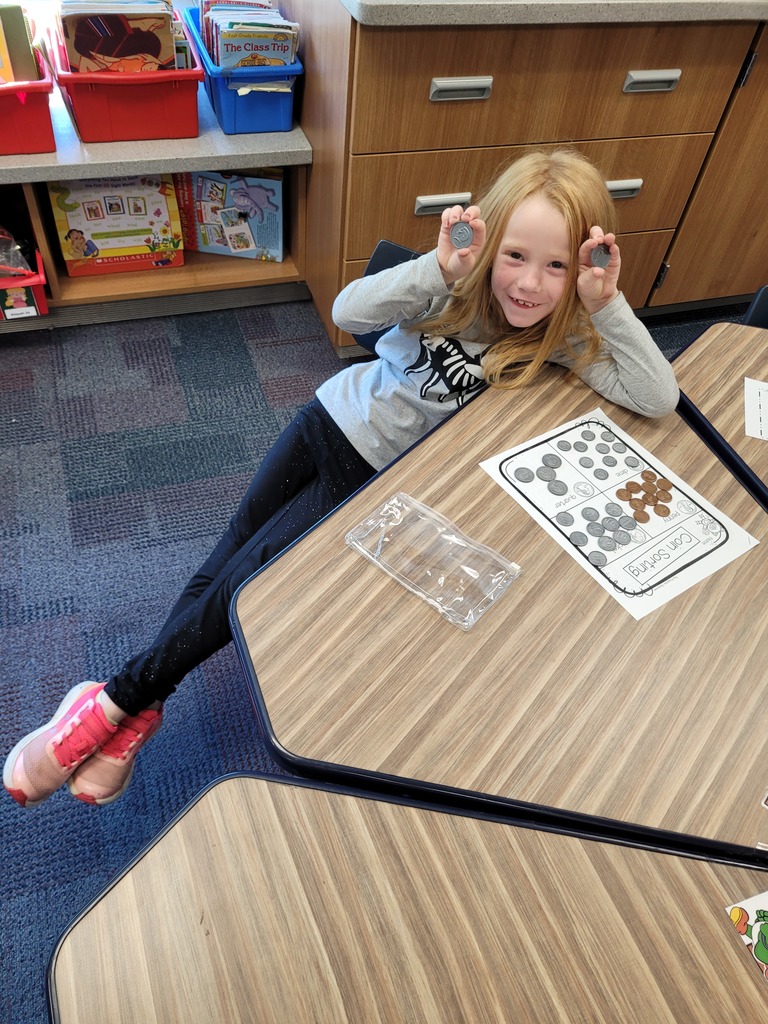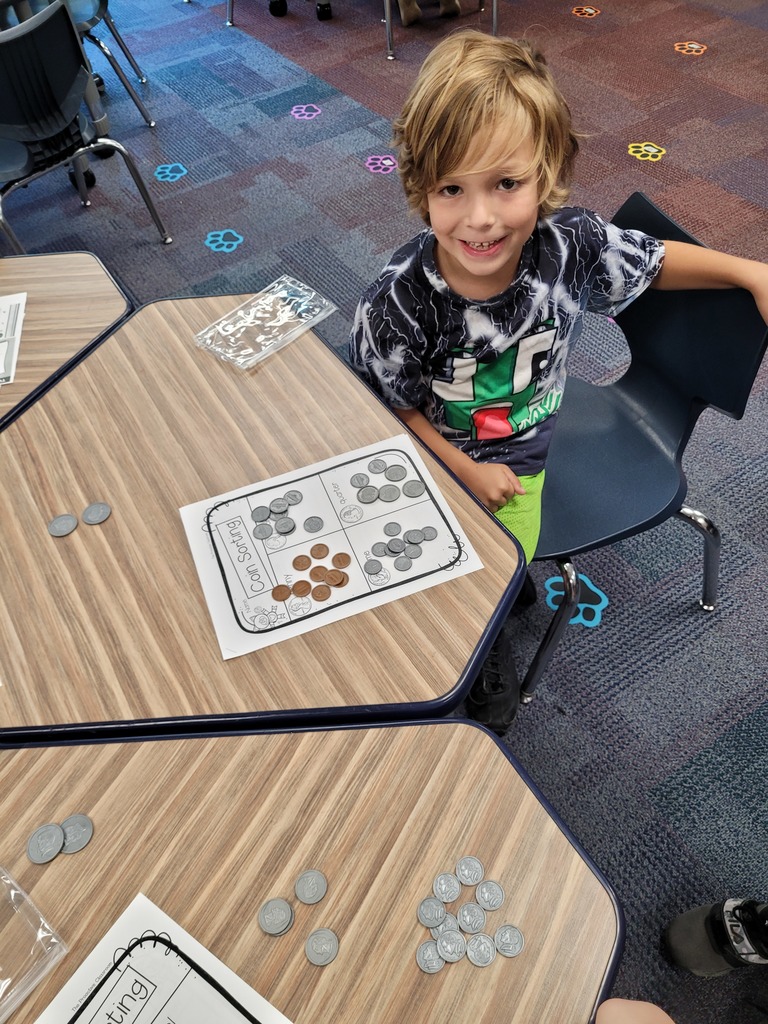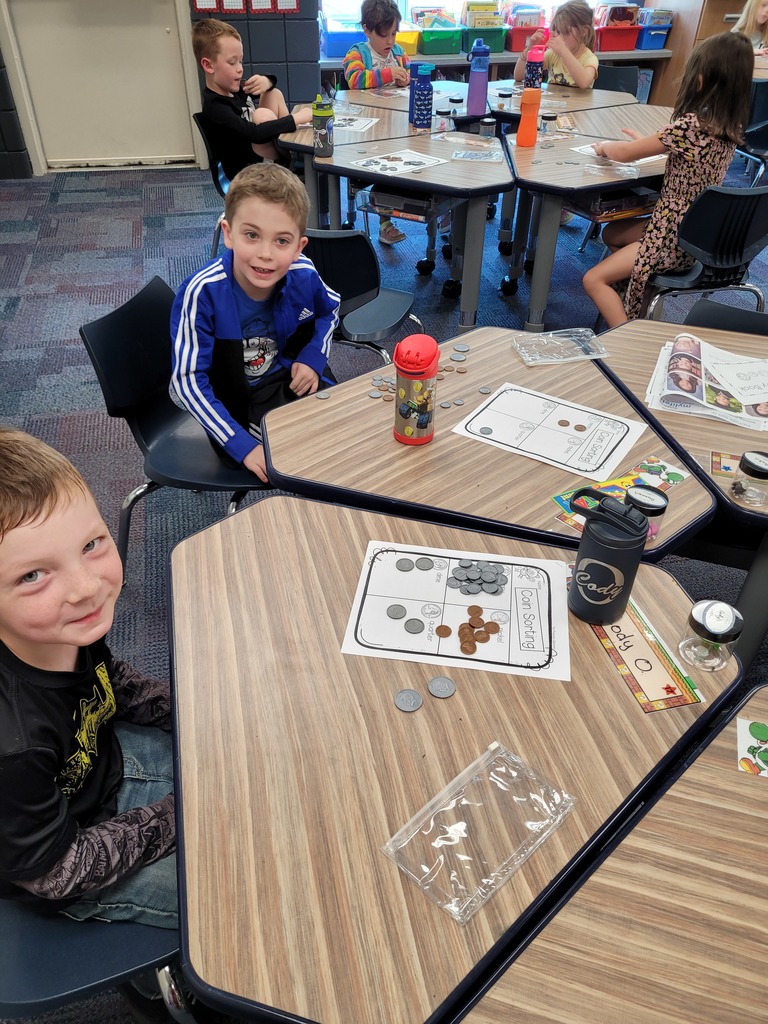 Mrs. Stangel's kindergarten class had a chance to create their very own bubble wands. Looks like they turned out great!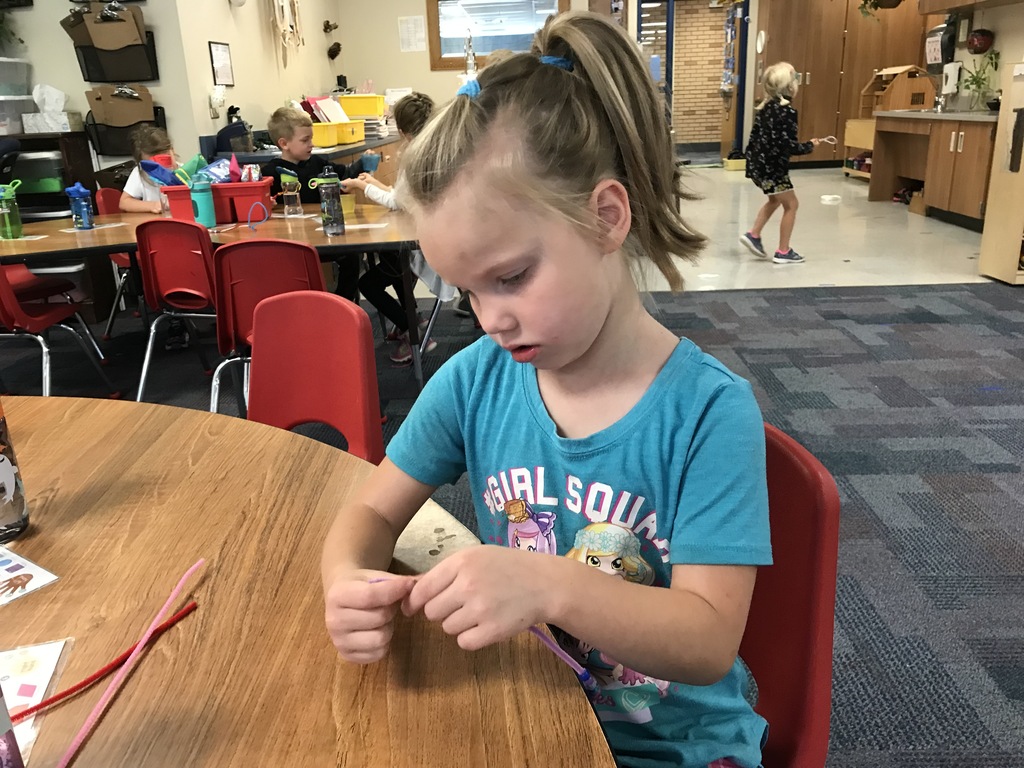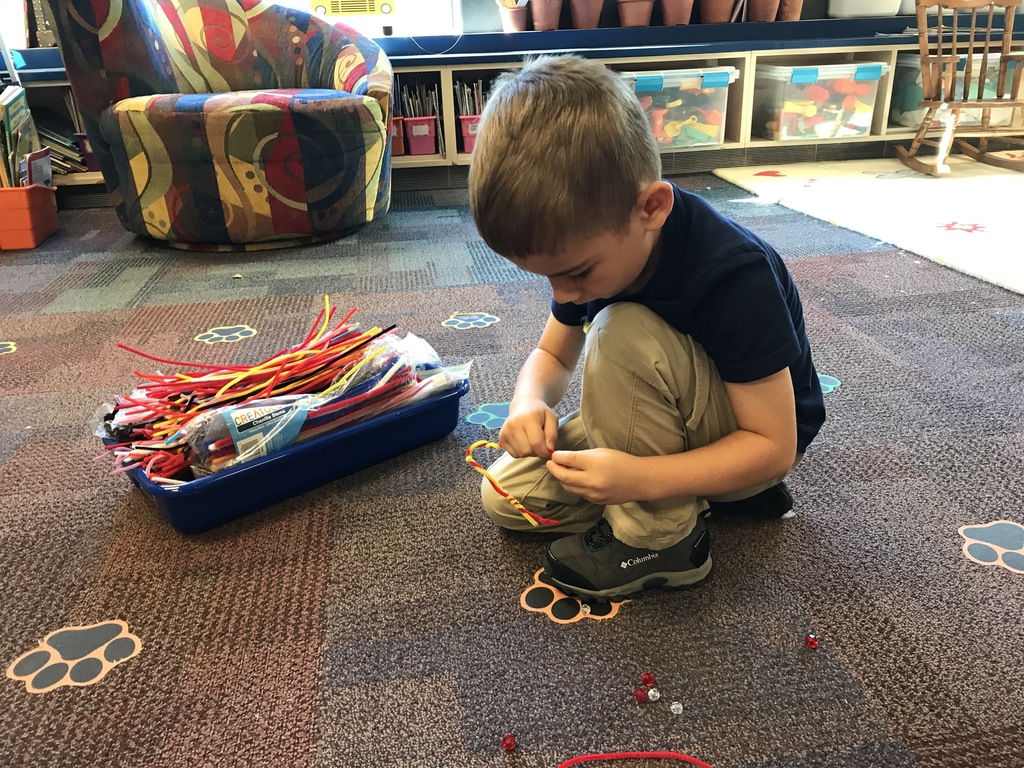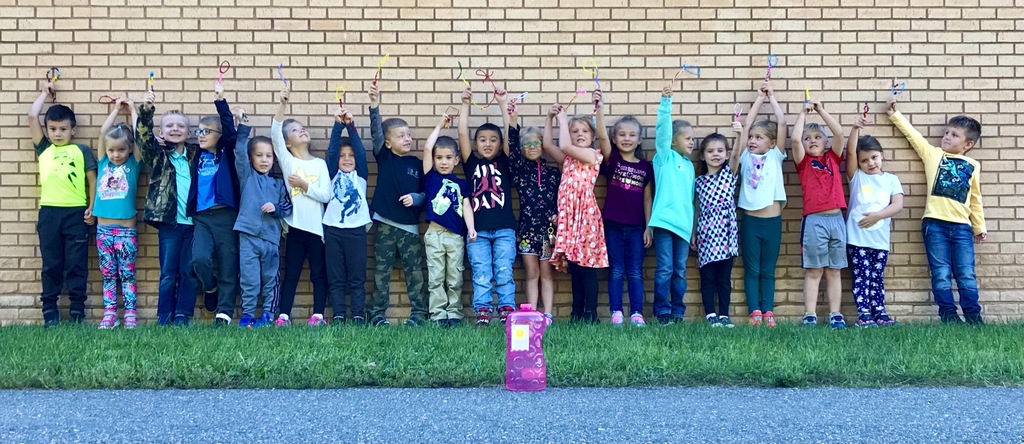 Ms. McDonald's 8th grade class worked on a simulation of the types government. The students were put into groups that functioned as different governments. Their task was to build a tower of straws acting as the government they were assigned to. The simulation features a democracy, anarchy, dictatorship, monarchy, and republic. --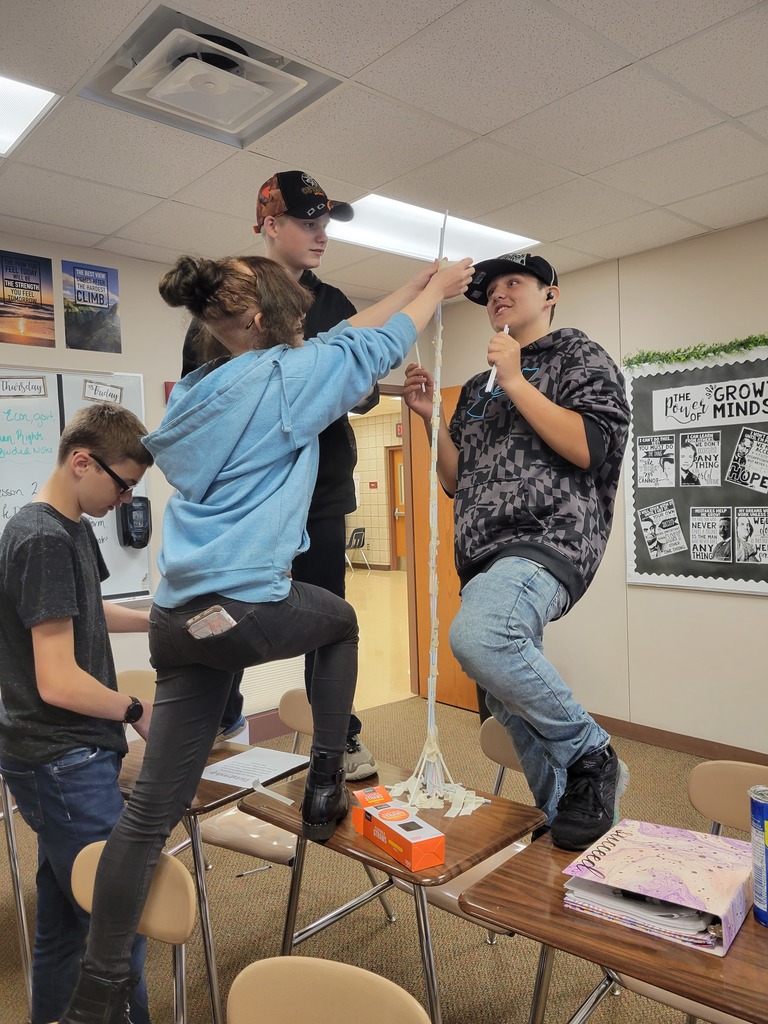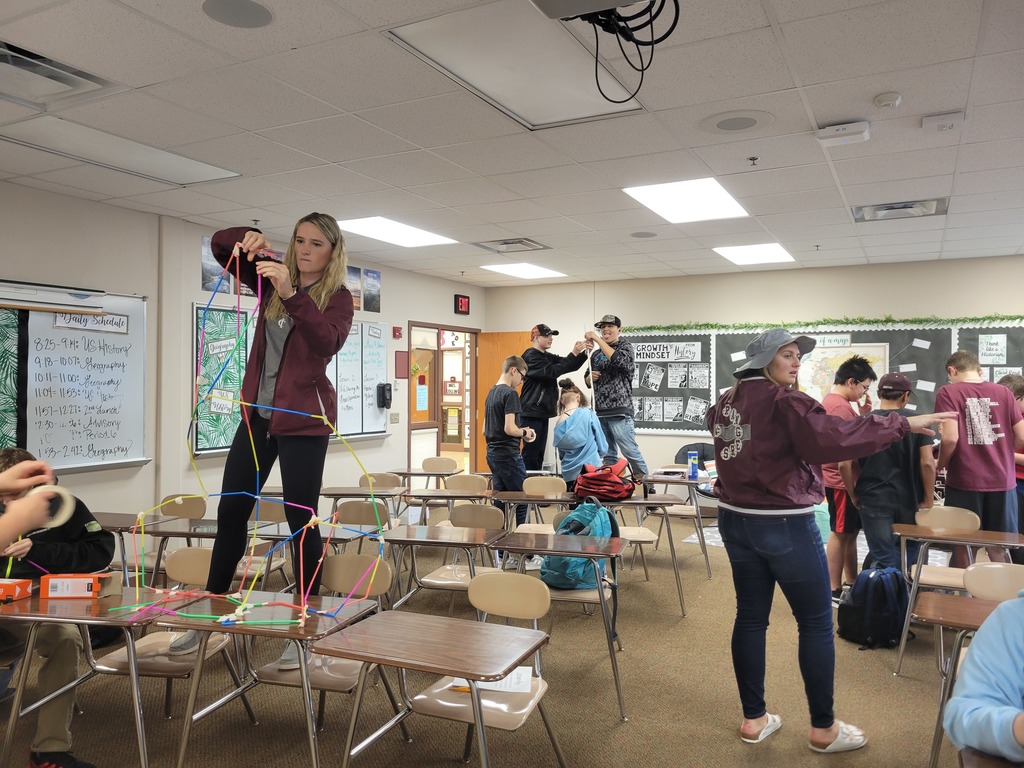 Mrs. Judd's 4th graders enjoyed a field trip to the Soo Line Depot Museum. What a pleasure to see our young students learning about the history of our area. Have you been been there yet?